INDIANAPOLIS (WTHR) — Metro police need your help finding three people accused of beating up a man, stealing his SUV and then running him over.
The entire incident was caught on camera.
Officers said the suspects carjacked the man and then took him to Gorilla Plastics.
That's where police claim the suspects pushed the man out of the SUV and beat him before running him over.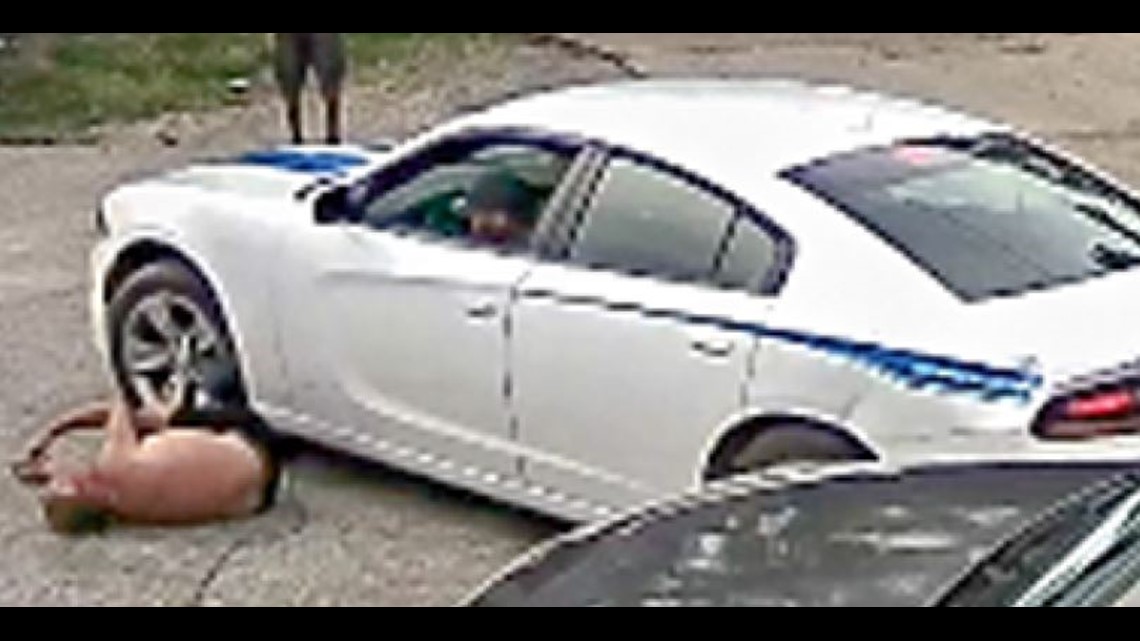 Officers are looking for the two men and the woman captured on surveillance video.
They're also looking for that white 2016 Dodge Charger with blue stripes that was captured in those pictures with license plate No. J668723.
Anyone with information should call Crime Stoppers at 317-262-TIPS.