Nijell Holmes, 25, was arrested by her colleagues with the Marion County Sheriff's Office.
Holmes was questioned when she arrived for work June 7, and investigators claim they found narcotics on her that she was bringing in to the detention center.
"Our staff are rightfully held to a high standard," Sheriff Kerry Forestal said. "We have a sworn obligation to keep the people in our custody safe. If you violate that oath, and disgrace your upstanding colleagues, you will find yourself on the other side of the bars."
Investigators claimed they were first made aware of two inmates trying to traffic contraband into the Marion County Jail on June 6, 2023, according to a probable cause affidavit.
The inmates allegedly both had money sent to a Cash App account connected to Holmes' phone number.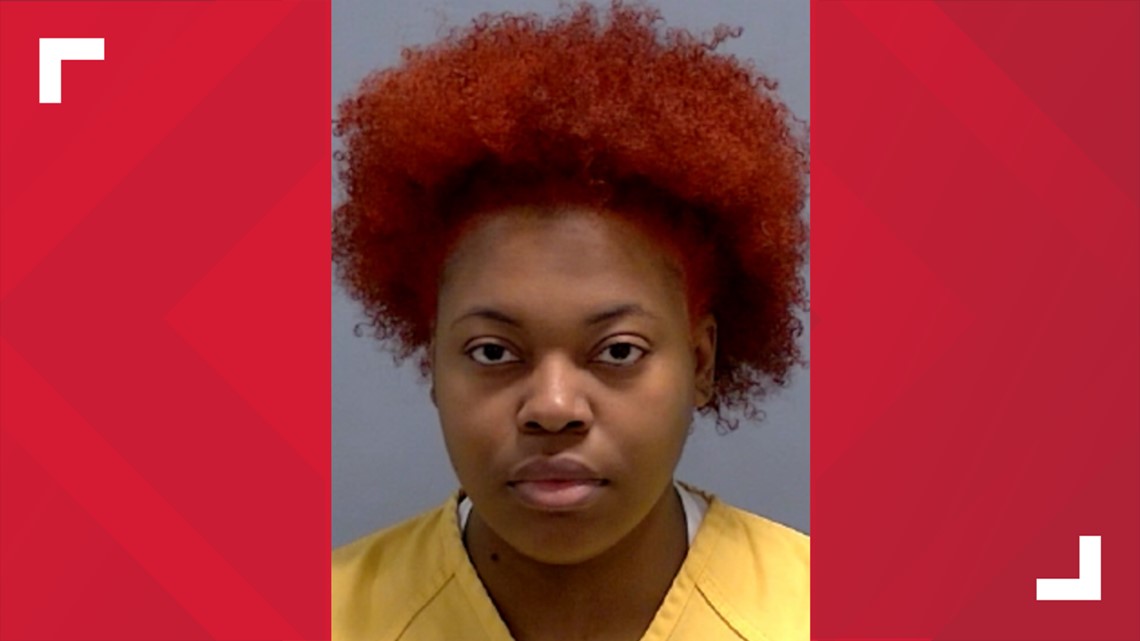 Investigators reportedly then became aware of a delivery of contraband that happened on June 2 when they reviewed video footage from a housing unit and said they found Holmes dropped off a package that was picked up by an inmate.
The inmate could reportedly be seen in the footage picking up the package, and concealing it inside the waistband of her pants.
That same inmate reportedly confirmed via text she received 24 strips of Suboxone - sometimes called subs - which are worth about $400-$500 per strip inside the correctional facility, according to police.
Suboxone is a partial opioid that contains a combination of buprenorphine and naloxone is often used to assist in opioid addiction recovery, and is commonly the first medication to treat opioid use disorder that can be prescribed or dispensed in physician offices, according to the Substance Abuse and Mental Health Service Administration.
A day after the interaction, police reportedly intercepted communications in which another inmate directed her brother to send $1,000 to the Cash App account investigators tracked to Holmes' number. Holmes was also seen speaking with both inmates through a main door of the housing unit for about 17 minutes, according to the probable cause affidavit.
Police also found texts that reportedly showed Holmes planning to traffic contraband through the facility.
Holmes had been with the sheriff's office for two years and had no other disciplinary issues.
She was charged with five counts, which include trafficking with an inmate, dealing in a Schedule III controlled substance - it has an accepted medical use, but it may cause physical or psychological dependence and has a risk of being misused, according to the Indiana Department of Health.
Holmes was also charged with possession of a controlled substance, attempted trafficking with an inmate, and dealing in a Schedule II controlled substance, which means the drug has a high potential for abuse, and has a currently accepted medical use in treatment in the U.S. or a currently accepted medical use with severe restrictions, according to the Indiana Department of Health.