INDIANAPOLIS — A woman flashed a badge to an east side convenience store owner last week and pretended to be an undercover police officer. Then she robbed the store and planned to shake down the owner for even more money.
But 38-year-old Tyjwania Spradley was arrested after the store owner helped police catch the woman when she came back the very next day.
On Wednesday, Dec. 1 about 5:00 p.m., security video shows a woman displaying a badge under her jacket to the owner of the JJ Minimart at 10th and Tuxedo streets on the east side of Indianapolis. She claimed to be a police officer investigating illegal sales and demanded access behind the counter.
J.J. Alshash has operated the convenience store for about 11 years. Alshash showed 13News the security video while narrating what happened.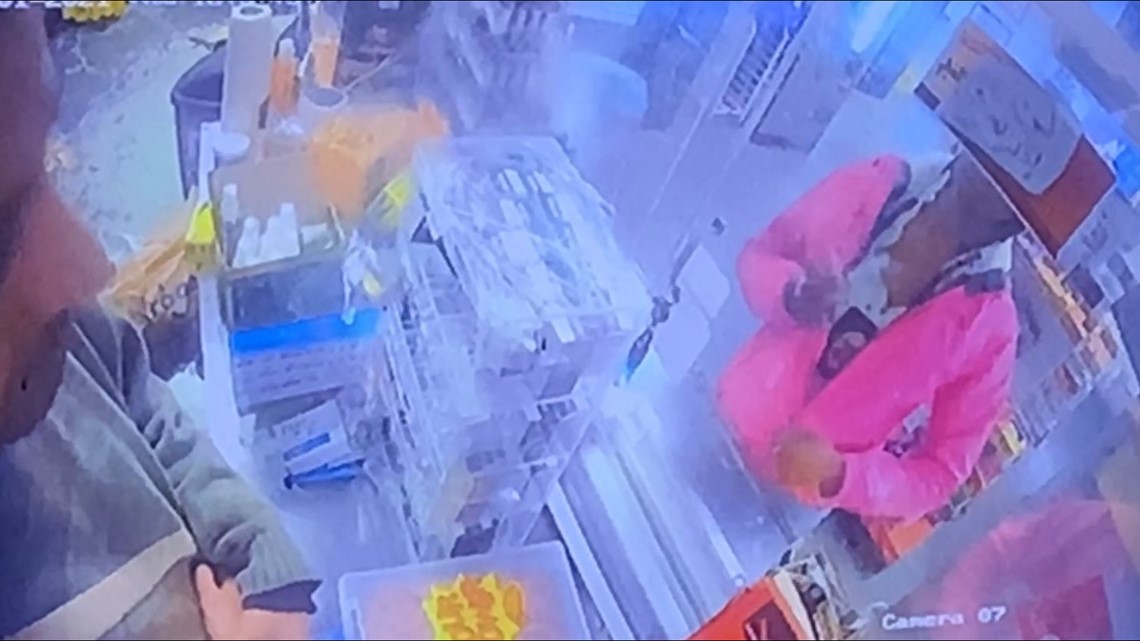 "Open the door," he said she ordered. "That's the police. You can't say no to police. I was like 'OK.' I opened it. As soon as she gets in, 'You're not supposed to do that. You're not supposed to sell that. You've got to pay me, for you know, keep my mouth shut,' something like that."
Alshash quickly became suspicious and started recording audio on his phone.
"Listen, all this (expletive) right here is illegal. You're not supposed to be selling none of this. None of it," the woman is heard yelling in the recording. "Every two weeks I come in here. You keep this (expletive), you pay me. I'll leave you open."
The video clearly shows the woman stealing a gun on the counter while the owner was distracted helping a customer. She also took about $300 in a bucket of coins, cigarettes, and clothing.
"I was freezing," said Alshash. "I was like freezing at that moment. Freezing what to do, what to say. Police doing that?"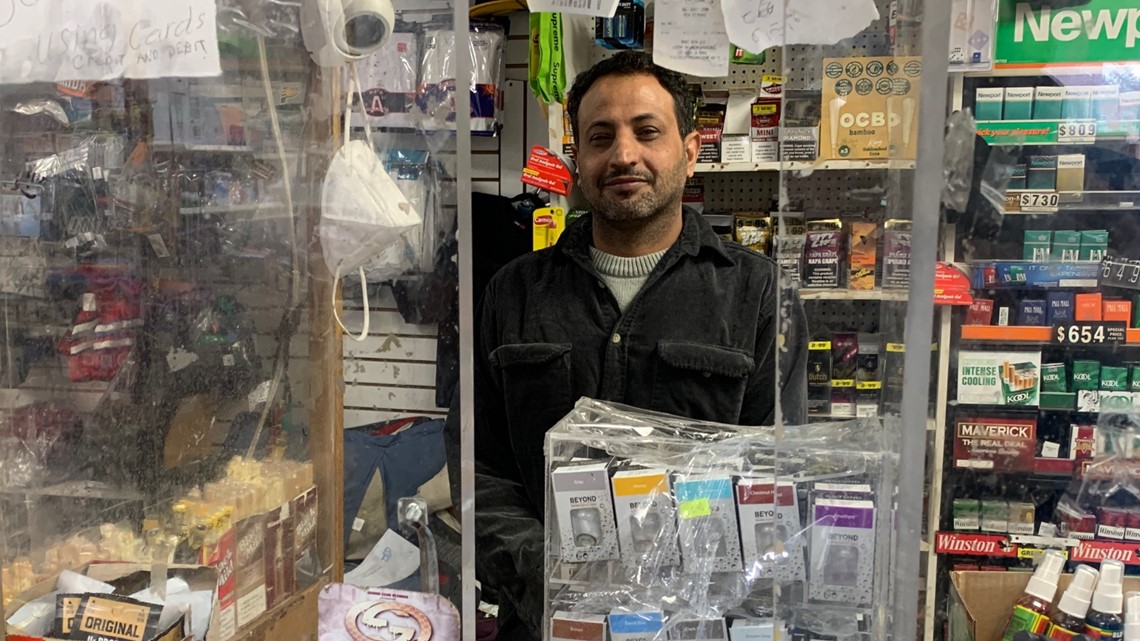 The woman said she would be back within two weeks asking for more. Instead, she came back the very next day around 3:00 p.m., demanding the license for the gun she had taken.
She was wearing the police badge again around her neck. Alshash pretended to call his boss but called 911. He says he was put on hold twice and the woman got nervous and took off before police arrived. But police had her car on video and pulled her over a few blocks away. Police say she tossed the badge out the car window as she was stopped.
Spradley was arrested and is held at the Marion County Jail for impersonating a law enforcement officer, robbery, and gun possession by a serious violent felon.
Spradley's criminal history includes robbery, theft, and illegal drugs. She had an active warrant for an arrest earlier this year for theft with a prior conviction. She is scheduled for a court appearance in that case next week.
What other people are reading: