INDIANAPOLIS — After a record-breaking year of homicides, the city's mayor and police chief are sharing their plan to make sure 2021 isn't a repeat.
Criminal homicides increased nearly 40 percent over 2019 in Indianapolis, which mirrors an increase seen in cities nationwide. City leaders said overall violent crime from 2020 was down almost four percent and overall crime was down nearly nine percent.
"As our public health environment rapidly evolves, so does our approach to public safety. One thing, however, has been a constant: Our commitment to a safer city and a better police-community relationship," Indianapolis Mayor Joe Hogsett said. "Our city is fighting a battle on many fronts right now, there's no doubt about it. And it's tough. But I assure you, behind that fight are dedicated men and women who love this city and are working hard to make it a better one. And we won't stop until we succeed."
There are several parts to the 2021 Crime Reduction Plan that are new to Indianapolis. Hogsett's public safety plan also includes some elements already in place and other parts that were started in 2020 and impacted by the pandemic. Either way, the mayor is confident the initiatives will make 2021 less violent.
"So we are going focus like a laser this year," Hogsett said.
During a webinar Tuesday morning to announce the plan, Hogsett and his law enforcement leaders shared plans to avoid another rise in homicides in Indianapolis.
"I am confident that our numbers at the end of this year will show marked success," said Hogsett.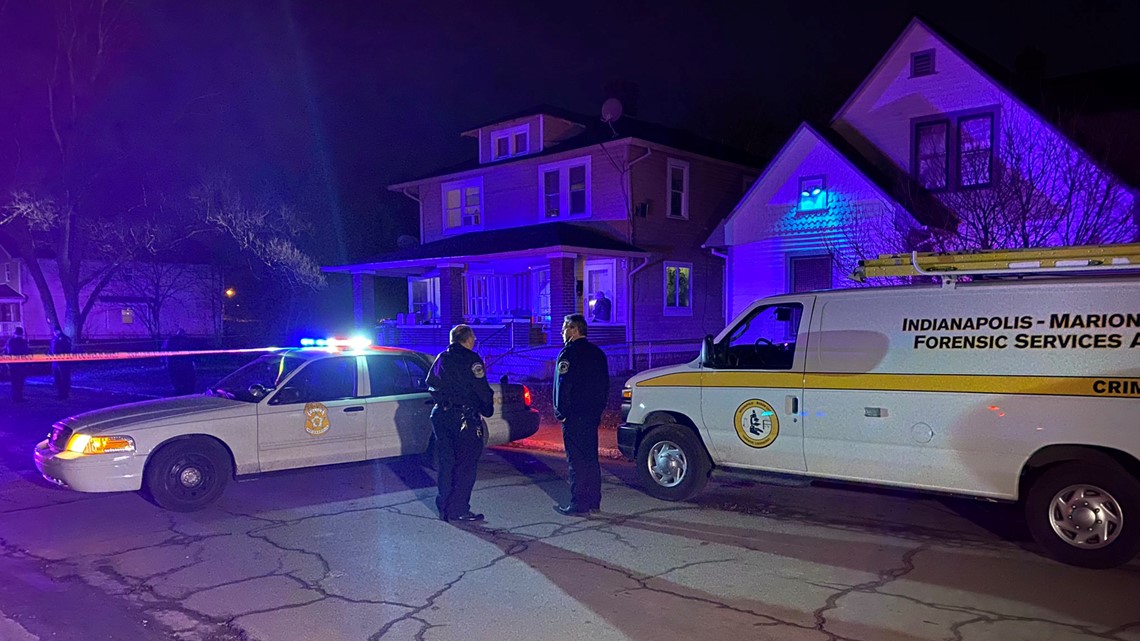 Metro Police investigated 215 criminal homicides in 2020, a record year for the city. Indy's police union president repeatedly criticized city leaders, tweeting comments like, "THERE IS NO PLAN" and they "FAILED US."
Members of the local clergy are also looking for answers. Dr. Wayne Moore is president of the Baptist Minister Alliance. He is concerned about the back-to-back homicides seen in 2020, especially those that sometimes occur the same day, within minutes of each other. Moore has been checking out crime reduction plans in other large metropolitan cities and is waiting to hear what will come from Indianapolis leaders.
"Our city has no clear crime reduction plan that people can buy into. We just have shooting and response, shooting and response," Moore said.
During Tuesday's webinar, crime-fighting leaders shared some common threads seen from shootings throughout 2020.
"We have seen spur of the moment, and in the heat of the moment," said IMPD Assistant Chief Chris Bailey. "We see a lot of people are shot as part of a robbery."
"The need for money, as a lot of what we are seeing through the drug trade, also social media beef," said Shonna Majors, director of crime reduction for the City of Indianapolis.
Majors uses grassroots programs as part of the outreach in high-crime neighborhoods and low-income communities. Part of her job is to also connect families with social services available from their law enforcement and community partners.

During the webinar, IMPD Chief Randal Taylor shared situations on how the pandemic has impacted their community outreach. IMPD has had to make adjustments for the safety of their officers and the neighborhoods they serve. Taylor himself has had to make adjustments, as well, to how much contact he can have in the city.
"I love people," he said. "I want to be out there with them."
As Hogsett promised focused crimefighting, perhaps the most important part of their crime reduction is the message to people prone to deadly violence.
"If you know your kid or your young person is involved in some illegal or highly violent activity, say something," said Majors.
Majors also encouraged people concerned about the future of public safety in their community to get involved to help make 2021 a safer place to work, visit, and live.
Priorities in the new year
Here is a list of the 2021 priorities for IMPD:
In 2021, reforms to IMPD operations will center around:

Accountability
Improving data collection and dissemination
Leveraging technology
Refining training
Continuing to evolve use of force standards
An inclusive and proactive violent crime reduction strategy
Hiring/recruiting/retraining a high-quality, diverse workforce
Enhancing community engagement
A continued focus on behavioral health and wellness

Aligning resources with priorities: IMPD will reorganize some divisions and bureaus in 2021 with the goal to be laser-focused on violence reduction, community safety and engagement.
Regional collaboration continues: IMPD will continue to build on the successes of the Indianapolis Violence Reduction Partnership (IVRP) and Crime Gun Intelligence Center (CGIC) in targeting the small number of people, places, and behaviors that are responsible for most of the violence in the metro area. In 2020, CGIC removed 288 firearms and 302 violent individuals from the community.
Moving forward as a community: To focus resources on proactive violence prevention efforts, the Indianapolis community must re-imagine what police response looks like. IMPD will begin a robust engagement process to gather feedback on the community's expectations for changing responses to low-level, non-violent issues. Details to be released soon.
The city also has a plan to reduce gun violence. That plan includes the following points:
Interruption: Implementation of violence interrupters/street outreach component in 2021. This partnership with the Indy Public Safety Foundation will provide a salary and accountability framework for street-level interruptions of retaliatory and other potential violence.
Intervention: Improving collaboration by beginning monthly meetings with peacemakers and grantees in 2021.
Prevention: Building on 2020 successes.

Violence reduction team served more than 10,000 families through food and hygiene product distributions organized with community partners.
Safe Summer: 462 youth were served by the safe and productive activities on offer through Safe Summer Friday nights.