INDIANAPOLIS — The owner of Dixon Memorial Chapel, Reverend James Dixon, was shot and killed outside his funeral home around 1:30 a.m. Saturday morning. Police in the area witnessed the shooting. They arrested two teenagers for murder and robbery.
Eighteen-year-old Ja'Kell Dixon thinks her father was out riding his motorcycle when he stopped at his business early Saturday, perhaps to get out of the rain. Two teenagers allegedly tried to rob him. Police say they were investigating recent violent crimes in the Haughville area when they witnessed the shooting.
"Anybody who's known him — his kids, family, friends, everybody who's known him — knows that he just was always here to help, always here to serve," Ja'Kell said, standing in front of the family business on Monday afternoon. "And that's one thing that has been getting me through his passing. My dad was that kind of person. If they needed help with money or a job, he could help you. They didn't even give him that opportunity to. They just took him away. My father really taught me a lot about forgiveness. I forgive them for their acts, believe it or not. But I will never forget. I had to forgive so that I can move on."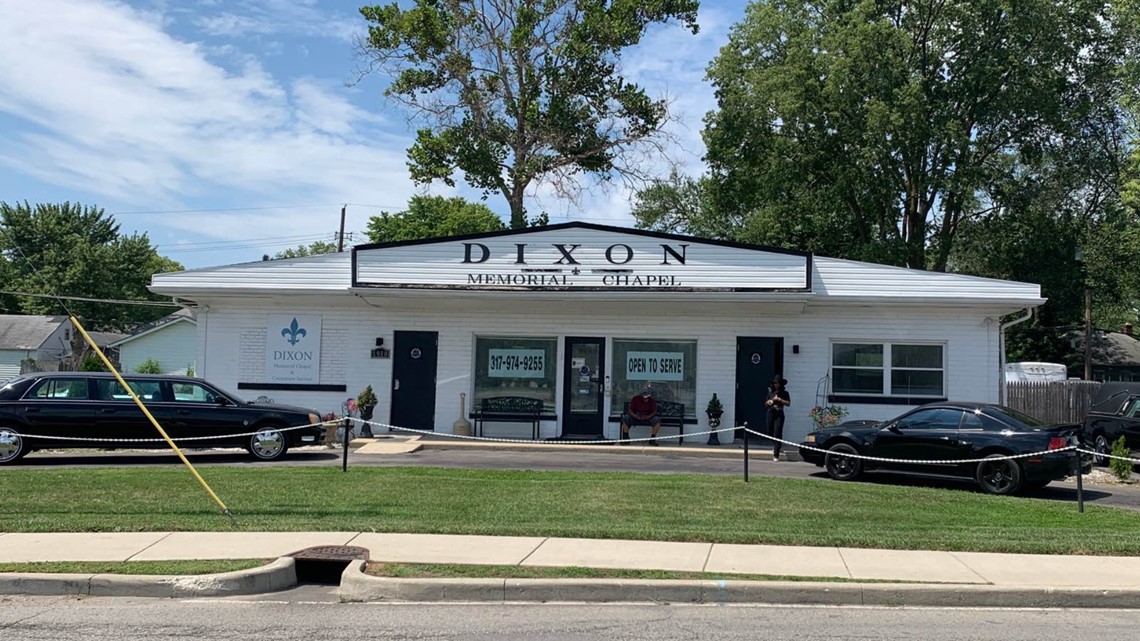 The suspects took off in a Mitsubishi SUV police say was carjacked earlier, but police blocked their path a few blocks away. Police say at least one shot was fired at police, hitting a windshield. An officer returned fire but did not hit anyone.
Police say the passenger in the suspect vehicle, 18-year-old Jashan Wallace-Carswell, got out of the passenger side front door with a handgun. Wallace-Carswell dropped the gun, laid on the ground and was handcuffed without further incident.

Police say the driver of the suspect vehicle, 19-year-old Stacey Myron Fuller, got out of the driver's seat and ran away. Officers chased Fuller and saw him throw a handgun over a fence. Fuller was taken into custody, and the handgun was recovered.
"There are too many guns on the street in the hands of young people," said Pastor Ronald Covington Sr., president of the Haughville Strong Neighborhood Association. "So, what we have to do, I think, is get to and try what we can do to reach the heart of these young men and women who are carrying guns."
Court documents reveal the car had been stolen Aug. 4 from a home near West 38th Street and Moller Road. Police located the car and put a tracker on the vehicle.
The FBI was following the Mitsubishi SUV the night of Aug. 6, right before the deadly shooting. The FBI agent was coming up on the car when he saw two people approach a man by a motorcycle. The agent then saw five or six flashes from a gun and Dixon fall to the ground.
An IMPD officer also was tracking the car and as he came up on it, he heard shots being fired. He then saw the two suspects run to the Mitsubishi. The officer chased after the SUV while the FBI agent went to help Dixon.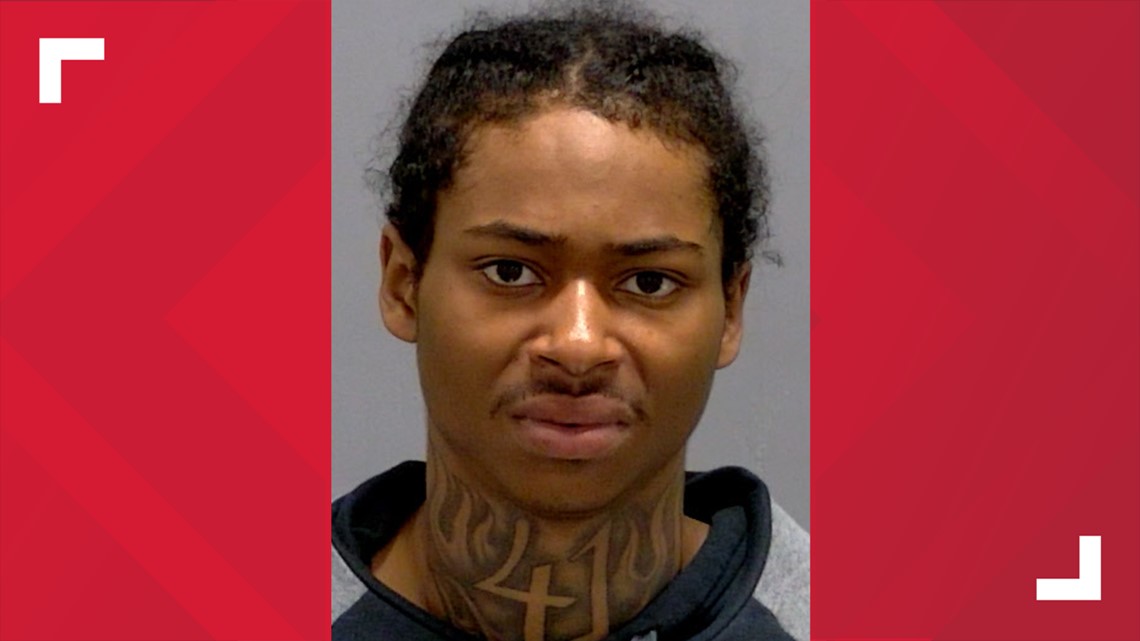 IMPD SWAT officers used their vehicles to block the Mitsubishi SUV. Wallace got out and surrendered to police. Fuller allegedly shot at a police vehicle, hitting the windshield, and the bullet went into the back seat but didn't hit officers. A police SUV then hit Fuller, knocking him down. Police then said they saw Fuller throw a gun over a fence before they could arrest him. That gun was recovered.
Police said while they were at the shooting scene, a coworker of Dixon's pulled up. She told them she was on the phone with Dixon when everything happened. According to court documents, the woman said she heard Dixon talk to someone and then a person told Dixon to give them his wallet. She said Dixon twice denied having a wallet on him and then she heard the gunshots.
Fuller and Wallace-Carswell both pleaded not guilty during their initial hearing Aug. 10. Fuller is charged with murder, robbery and resisting law enforcement. Wallace-Carswell is charged with murder and robbery. A trial date has preliminarily been set for Oct. 17.
The Haughville Strong Neighborhood Association held a prayer vigil for the community on Wednesday at the Dixon Memorial Chapel.
Visitation for Dixon is scheduled for Thursday, Aug. 18 from 10 a.m. until 7 p.m. at 3325 Lowry Rd., the future location of a second Dixon Memorial Chapel. On Friday, an extended visitation will be held from 9 a.m. until 11 a.m. at Friendship Missionary Baptist Church at 1301 Goodlet Ave., with a funeral service to follow at the church at 11 a.m.

"It's a tremendous loss for our community," Covington said. "Reverend Dixon was a servant and served so many."
Dixon was 55 years old and a father of three.
"Our last memories were us riding on the bike," Ja'Kell said. "Us on the bike and I was just telling my dad, 'Man, Dad, you created a great life for yourself.'"