INDIANAPOLIS — IMPD has released video from a September incident in which an officer shot a suspect during a violent fight.
Police said 19-year veteran Marshall Berkebile shot a suspect involved in the fight where two women were shot.
One man was arrested in the incident.
Police were called to a "disturbance with a gun" in the 4500 block of E. Pleasant Run Parkway North Drive just after noon Sunday. The location is west of Emerson Avenue.
According to an IMPD report, there was a disturbance involving about 20 people with weapons including guns, pepper spray, scissors and a metal pipe. As officers were approaching, shots were being fired.
WARNING: The surveillance video of the shooting contains graphic images you might find disturbing.
Surveillance video from the apartment complex showed women involved shouting back and forth and one of the woman is seen waving a gun. Prior to the shooting and much of the argument, cameras recorded one woman arriving at the apartment building and handing what appears to be a handgun case to a second woman. That second woman is later recorded shooting a weapon from the foyer into a crowd outside.
After the first gunshot, the video shows a man outside firing into the apartment building where a second woman was hit. That's when cameras recorded IMPD officers shooting him. According to an IMPD report, officers claim that man pointed a gun at them. Ofc. Berkebile fired a shot at the suspect, hitting him. The suspect was then taken into custody and to the hospital for treatment.
"I heard bang, bang, bang and normally I look out, but something just told me not to look out," said Maria Dillingham, who lives at the apartment complex.
Officers also detained a woman connected to the shooting and said she and the man taken into custody shot two adult women.
Michael Cherry is the office manager who believes some of the family members of one of their tenants may be responsible for escalating the argument.
"We are like family here, and we know everyone that actually lives in the complex," Cherry said. "This was two groups of people that had a beef with each other that felt it had to be solved with guns."
A gun was recovered from the car where the male suspect was shot by police, and police recovered another gun that they believe the female suspect had used. The male suspect has been released from the hospital and arrested for aggravated battery.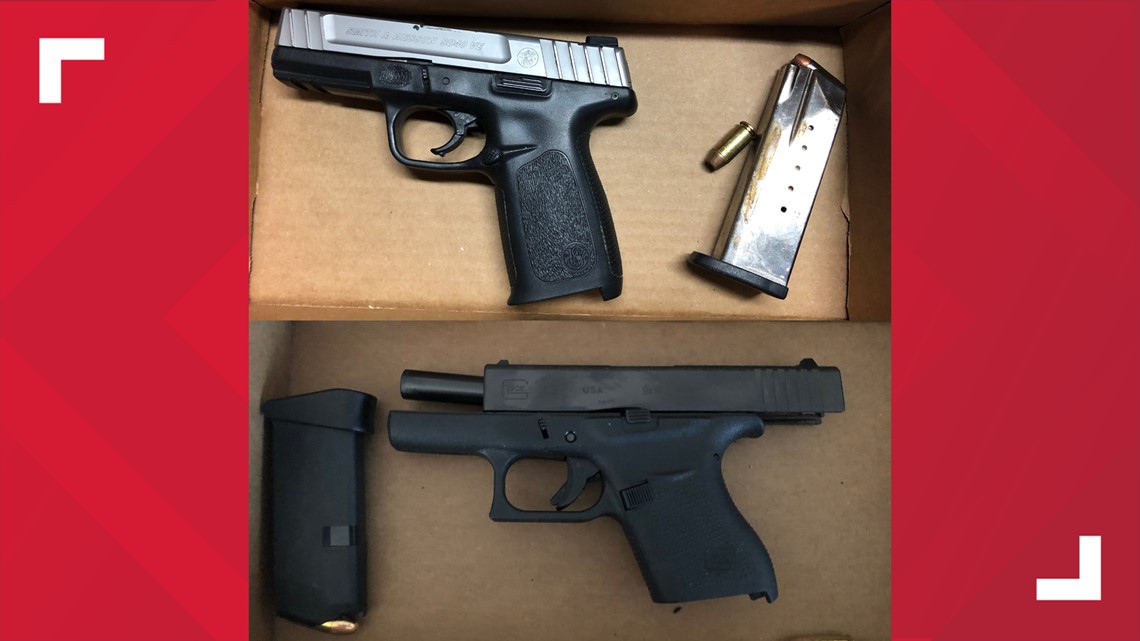 Police believe a social media disagreement led to the shootings.
No police officers were injured.
Officers involved did not have body-worn cameras. They're assigned to a district, which is yet to be added to the the city's new camera program.
The officers involved in the incident are on administrative leave with pay during the investigation.
This incident is being investigated by IMPD's Critical Incident Response Team (CIRT). Detectives are working with the Marion County Prosecutors Office, the Marion County Forensic Services Agency, and the Marion County Coroner's Office to ensure a fair and thorough investigation is completed.
A separate internal investigation is being conducted by IMPD's Internal Affairs Unit to ensure compliance with departmental policy, which is standard procedure in an officer-involved shooting. In addition, the IMPD Firearms Review Board will determine whether the use of force was within departmental compliance.
In recent incidents, Chief Randy Taylor has opted to release the names of officers involved in shootings, as long as there was no known threats to them or their families. The officers are made aware that their names being made public before that information is released to the media as part of the chief's promise to be transparent with the community.
Editor's note: This story has been updated. The two persons found shot at the scene before police arrived are being treated at hospitals. 13News was initially informed that those injuries were fatal.