INDIANAPOLIS — Two IMPD officers were stabbed, and police shot the 20-year-old suspect on the near north side of Indianapolis early Wednesday.
IMPD officers responded to the 1400 block of Fairfield Avenue, just south of the Indiana State Fairgrounds, on a disturbance call around 1:15 a.m.
Two officers came into contact with Deonta Donell Williams, who reported another person was harassing him down the street, IMPD Assistant Chief of Police Christopher Bailey said. When the officers turned to locate where the other person might be, the man stabbed both officers, Bailey said.
The officers issued verbal commands to the man, which weren't adhered, before shooting him, Bailey said.
Williams was armed with multiple knives, which were recovered at the scene, IMPD said. One of those knives broke during the attack. Additionally, Bailey said it was the suspect in the incident who placed the initial 911 call.
One officer was stabbed in the neck and the other in the chest during what Bailey described as "an unprovoked attack."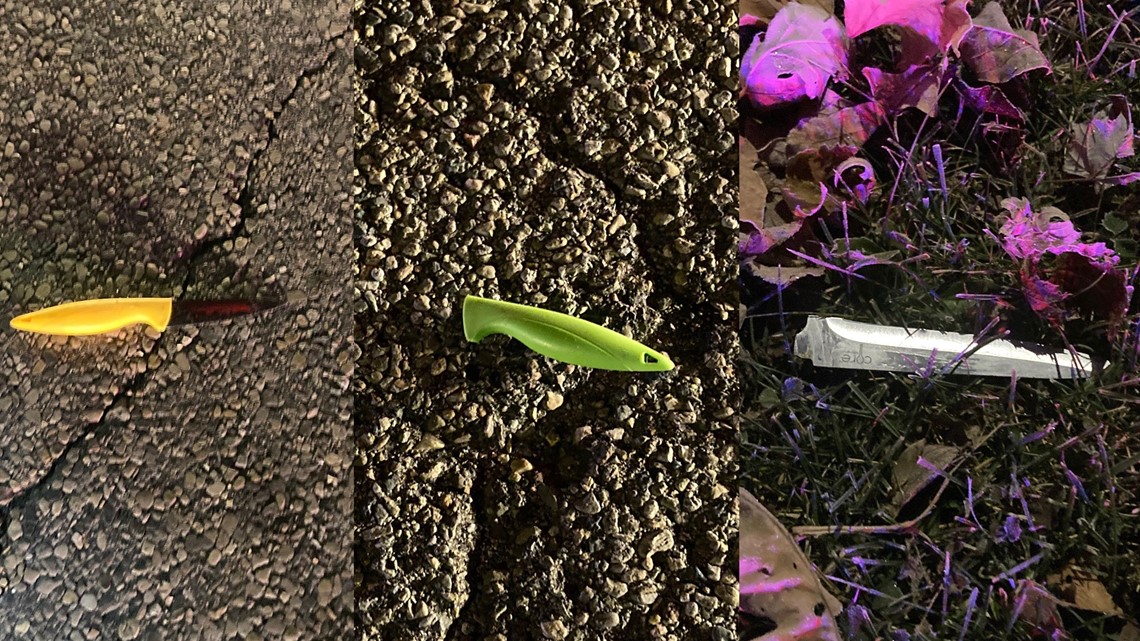 The officers were transported to Eskenazi Hospital and given first aid care by other officers. The officer who was stabbed in the neck is still at the hospital but is reportedly in "good condition." The officer who was stabbed in the chest has been released from the hospital.
Williams was taken to the hospital in stable condition. He was released and arrested for his role in the incident. He is preliminarily charged with two counts of attempted murder. Williams is being held on a $750,000 bond.
No other officers or citizens were injured in the incident.
Multiple officers had body-worn cameras, which were on during the incident.

The IMPD Critical Incident Response Team responded to the scene to conduct an investigation. A separate investigation is being conducted by IMPD Internal Affairs. The civilian-majority Use of Force Review Board will conduct a mandatory hearing.
The officers who fired their weapons have been placed on administrative leave, per department protocol.
Indianapolis Mayor Joe Hogsett reacted to the incident Wednesday morning, tweeting, "This morning's incident underscores the bravery of [IMPD's] officers and the seriousness of the challenges they face keeping our community safe. I'm heartened to hear that all involved are in stable condition; my thoughts and appreciation are with these officers and the entire department."
Anyone with information about the incident is asked to call Sergeant Michael Duke at 317-327-3475 or email him at Michael.Duke@indy.gov.
What other people are reading: