INDIANAPOLIS — IMPD homicide detectives are looking for two men believed to be involved in a deadly shooting overnight at a near southeast side gas station.
Police were called to the Marathon Station at 2964 South Keystone Avenue, near East Troy Avenue, just before 3 a.m. on a reported shooting.
When they arrived, they found a man who had been shot. Medics pronounced him dead at the scene.
The Marion County Coroner's Office identified the victim as 29-year-old Justin White.
Detectives released three surveillance images of two men who were at the location at the time of the shooting.
Police say the men pictured tried to rob two other men in the parking lot. When the victims resisted, one of the suspects in the surveillance photos pulled out a gun, shooting and killing one of the men.
Both suspects then left in a light-colored sedan with tinted windows.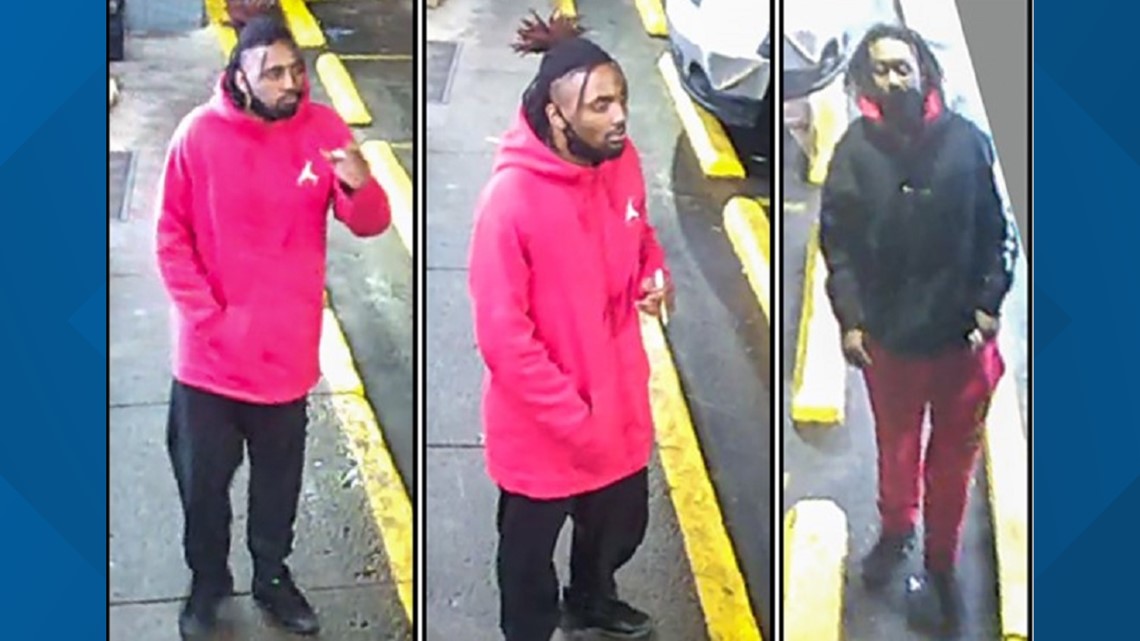 Anyone with any information about these men is urged to call Crime Stoppers at 317-262-TIPS or IMPD homicide detectives at 317-327-3475 with information.