INDIANAPOLIS — An Indianapolis mother is grieving the loss of her 15-year-old son, who she said was found shot and killed Thanksgiving morning.
"He said he was going to the gas station and he'd be back. Normally, he comes back. This time, he didn't come back," said Sierra Miles.
Miles said her son, Sha'Kiey Moore, left their house on Indy's northeast side around 10:30 or 11 p.m. That was the last time she saw him alive.
"I deserve answers on what happened," Miles said.
Sha'Kiey was a joy to be around, Miles said, with a beautiful smile.
"My wild child, definitely my wild child, but the most loving kid you could know, help you out with anything. You could be sick, he'd be right there by your side," she said.
Police tell 13News a teenage boy was found unconscious and unresponsive along North Leland Avenue Thursday morning. A passerby waved down officers along 25th Street and Emerson Avenue. Police say the victim had been shot and killed.
Miles is identifying the victim as her son, Sha'Kiey. She said he'd left the house last night but never came home. She couldn't sleep, sensing that something was wrong.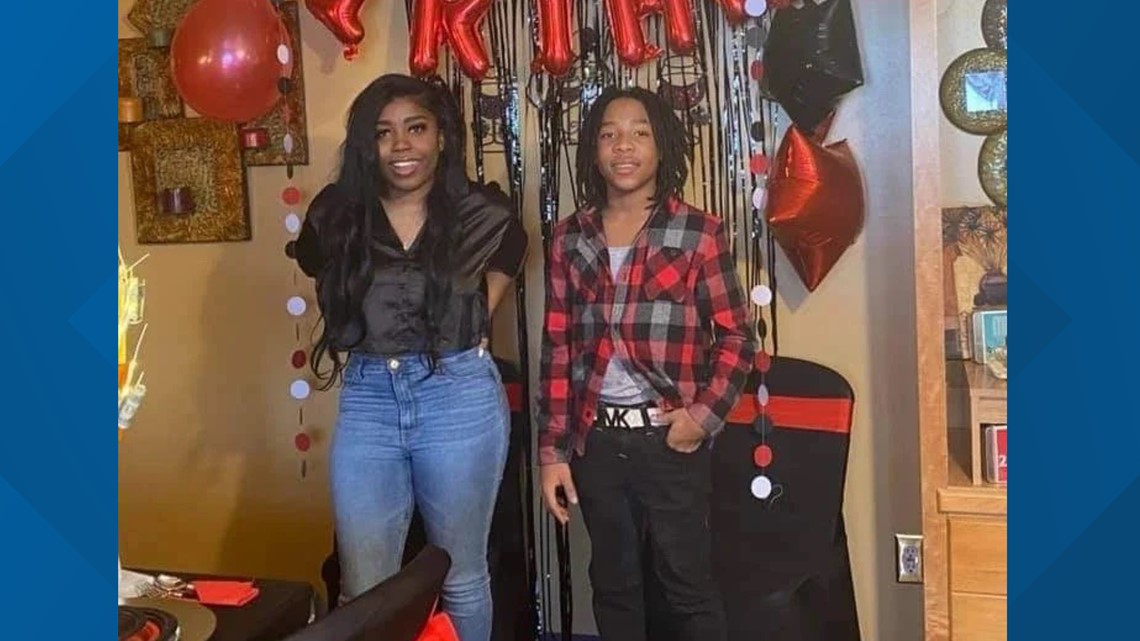 "1 a.m. is when I got very uneasy," she said. "And by 5 a.m., I was paranoid and I was scared. Something told me to expect the worst."
Neighbors in the area tell 13News they heard shots fired in the night. Sha'Kiey's body was found hours later. Miles said by the time police arrived, her son was already gone.
"I just keep asking myself, was my baby calling out for mama while he was laying out there in the street and I couldn't hear my baby to save him?" Miles said.
Sha'Kiey's death is being investigated as a homicide. According to IMPD, there are no suspects in custody.
Miles said she hopes whoever did this comes forward.
"If it's an adult, God is definitely going to get you, because you hurt a baby and that's one of his children. But if it was a child, I hope and pray that this reaches your mother's heart and she knows that you did this and she turns you in," Miles said.
Until she knows who did this, she said she'll be pushing for justice for her son's death.
"I'm going to make sure he gets justice, because that's my baby and that's not just another statistic that you're going to throw under the rug, no," she said.
Miles said she and the family are devastated and hurting and they want answers as to why Sha'Kiey was killed. But, she said, she doesn't want her son's death to lead to any more violence.
"I don't want nobody else to lose their kid, I don't want nobody else to feel this," Miles said. "I'm hurt and I'm angry as ever, but I don't want the next person to feel that pain. It's not going to help me sleep, it's not going to bring my baby back. It's not going to change nothing."

Officers believe the shooting happened sometime during the night and ask that anybody who heard shots or saw something in the area call Detective Mark Howard at the IMPD Homicide Office at 317-327-3475 or e-mail him at Mark.Howard@Indy.gov. Anonymous tips can be left at Crime Stoppers of Central Indiana anonymously at 317-262-8477.
It's the city's 210th homicide of the year.