DELAWARE COUNTY, Ind. — Four people are charged in the deadly shooting of a Marine veteran in Delaware County.
The Delaware County Prosecutor's Office charged 18-year-old Alexander Geesy of Anderson with murder and obstruction of justice in the death of 38-year-old Randall Coomer on July 22.
NOTE: The above video is from a previous report on the shooting and arrests of suspects.
Brandi Zirkle, 33, and 22-year-old Ryan Geesy, who live at the same Anderson address as Alexander Geesy, were charged with obstruction of justice and assisting after the fact. Zirkle was also charged with three felony counts of neglect of a dependent.
Also charged is 53-year-old Dawn Schattner for assisting a criminal, obstruction of justice and neglect of a dependent.
According to court documents, passengers in two cars had words with Coomer's wife as they went down their street. The suspects then parked at the Sharp Cemetery.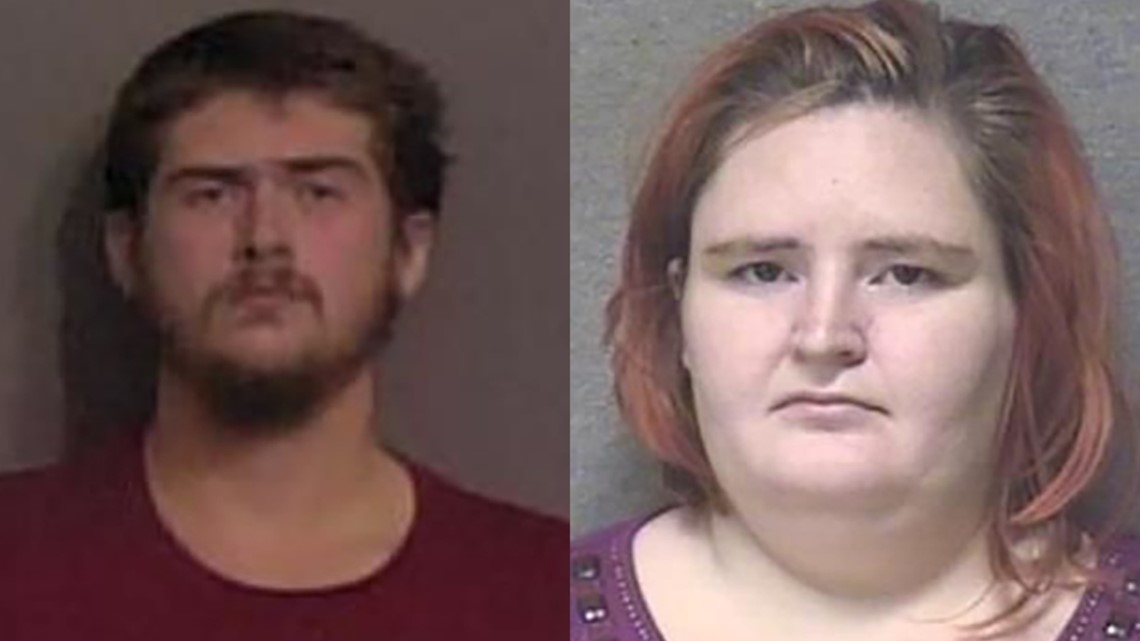 In court documents, a witness said Coomer and his wife then drove down to the cemetery. Coomer and Ryan Geesy allegedly got into an argument with Coomer hitting Ryan Geesy. The witness then claims Alexander Geesy pulled out a gun and pointed it at Coomer, ordering him to get on the ground and fired a warning shot. The witness said Coomer then tried to get back to his truck as Alexander Geesy fired multiple shots at him and saw Coomer fall into a ditch.
In court documents, the witness said after the shooting Ryan Geesy was worried about warrants he had and Alexander was concerned he was only 18 and would be going to jail.
Investigators say Coomer was shot in the back and left lying in a ditch.
The suspect vehicles were captured on camera.
Police say the suspects left the state and went to Tennessee the day after the shooting, but returned to Indiana and were located by police on Friday, July 29. They were taken into custody in Muncie without incident, police reported.