INDIANAPOLIS (WTHR) - At the height of the weekend violence in downtown Indianapolis, a young entrepreneur who played football at Cathedral High School and then Indiana University was shot and killed outside his apartment.
Chris Beaty was a former bar manager and event promoter who just started a company making masks for the coronavirus pandemic.
Just before midnight Saturday, while dealing with vandalism and looting downtown, IMPD responded to a person shot at Talbot and Vermont streets. Beaty, 38, was pronounced dead at the scene. Eric Saunders is a longtime friend who played football with Beaty at Cathedral. Saunders joined several friends who came to the alley Monday where Beaty died. They mourned at a makeshift memorial of flowers and an IU mug sitting on the ground.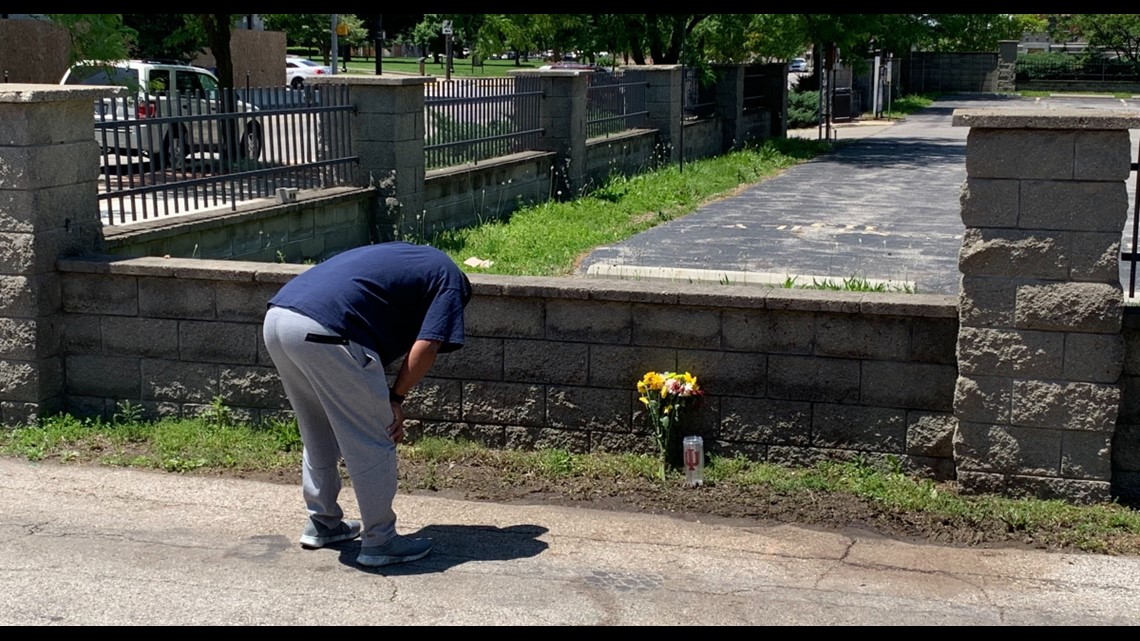 "Whoever did this is still out there with no love for themselves or this community," said Saunders. "That's unfortunate. I'm going to call it what it is - hatred spawned from hatred."
On Wednesday, Beaty's family released the following statement:
We have been overwhelmed with the outpouring of love and support for Chris since his murder over the weekend. It has not been a surprise because Chris lived and loved passionately every day of his 38 years on this earth. From his time at Cathedral, to his four years as a student-athlete at Indiana University, to his dedication to making Indianapolis a better place, down to his last moments when he put his life on the line & became a hero – Chris was someone who always put others before himself. He truly was one-of-a-kind, with a giant heart filled with love for everyone he met, consistently working to break down racial barriers.

We encourage everyone to live like Chris - to love others boldly, to stand up for what's right, to live every day to the fullest. #LiveLikeChris

For those wishing to continue Chris' legacy, we have set up this GoFundMe for donations in his memory to the Chris Beaty Memorial Scholarship Fund that will benefit Indiana University & Cathedral High School.
Beaty played on state championships teams at Cathedral in 1996, 1998 and 1999. His high school coach, Rick Streiff, just saw him at a team reunion last year.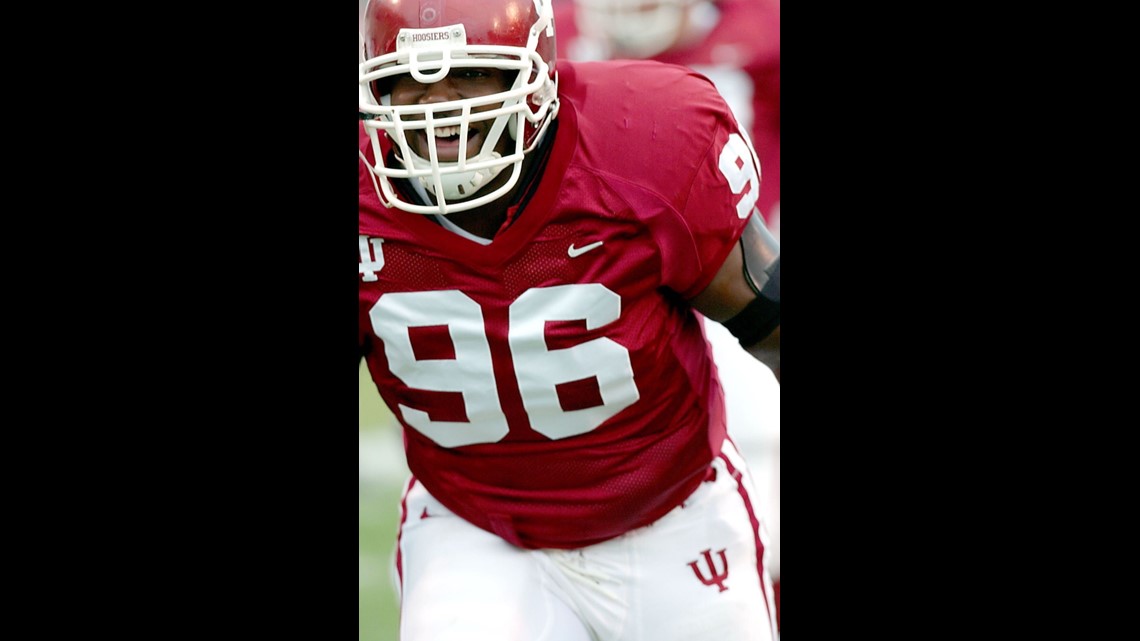 "I'm not a big hug guy," said Streiff, now the athletic director at Cathedral. "I'm not a big 'I love you' guy. But he wouldn't let me get out of the room without a hug and 'I love you.' The world needs to get back to what a football locker room looks like - people working together, playing together, getting along together."
Beaty went on to play on the defensive line for IU. After college, he became a bar manager and event promoter.
"It's really tragic," said Amp Harris, a well-known event promoter in Indianapolis who mentored Beaty. "Because if you knew Chris Beaty, you knew he was a jovial kind of person. You knew that he didn't have a bad bone in his body. You knew the kind of guy he was. He was a unifier."
The circumstances are uncertain, but friends were told that a couple of men were in the alley behind Beaty's apartment trying to rob people Saturday night. For some reason, Beaty may have come out to his car when he was confronted, shot, and killed. Witnesses may have seen what happened from balconies of buildings nearby.
"As a young black man, he's working really hard to get to the point where he successfully made it to," said Brandon Mosley, a friend and IU teammate. "To be taken out like this, it's sad."
IMPD could not provide any updates or suspects in the case Monday. Anyone with information is urged to contact Crime Stoppers at 317-262-TIPS.