Sergio Brown has allegedly disappeared after his 73-year-old mother was found dead in a creek behind her home. The Cook County Medical Examiner's Office said Myrtle Brown died from "multiple injuries due to assault."
Her death was ruled a homicide.
Brown, who played at the safety position, went to college at Notre Dame and entered the NFL as an undrafted free agent in 2010. He signed with the New England Patriots and played on the team until he was waived prior to the start of the 2012 NFL season.
He signed with the Colts on Sept. 1, 2012, and played in Indianapolis until 2014. He then played for the Jacksonville Jaguars for one season before joining the Atlanta Falcons practice squad in August 2016. His stint with the Falcons lasted seven days.
He played his final NFL games with the Buffalo Bills during the 2016 season.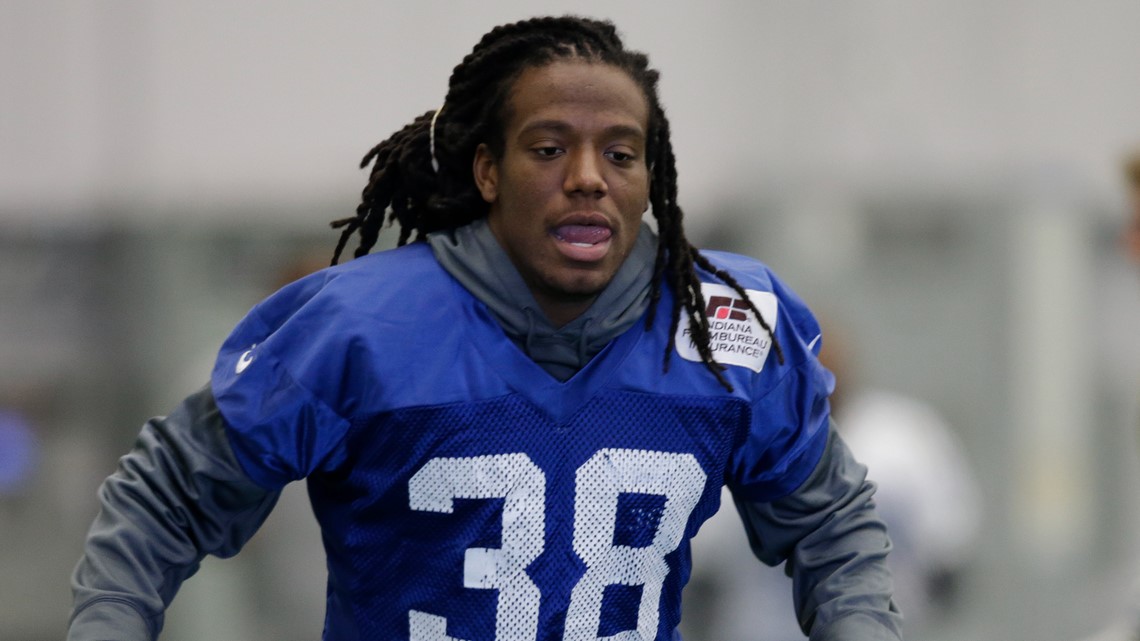 Sergio's brother on Sunday posted on social media to ask for help in finding him.
"My brother Sergio is still missing," Nick Brown wrote online. "If anyone knows where he is I want him to know that I love you and please come home."
Nick asked people to avoid the property because it's still an ongoing investigation by the police department and urged anyone with info about his brother's whereabouts to call authorities.
Maywood is about 12 miles west of Chicago.