FISHERS, Ind. (WTHR) — A Fishers police officer who lost his K-9 partner last year is getting a new dog.
Officer Jarred Koopman posted video to the Fishers Police Facebook page recently, saying his new partner will be here at the end of the month.
They will complete a nine-week training program.
Koopman posted the video from the gas pumps where he says Harlej used to run and play when they were working together.
Koopman knew his trusted partner was getting close to a suspected drunk driver in the early morning hours of November 13.
Harlej was indicating he was on a strong scent trail and Koopman let the dog run ahead when the suspect disappeared into the woods.
Moments later, he heard a single shot.
"From when I last seen him to when I heard the gunshot in the woods. I knew in the back of my mind that single gunshot was for Harlej," Koopman said.
From the moment they met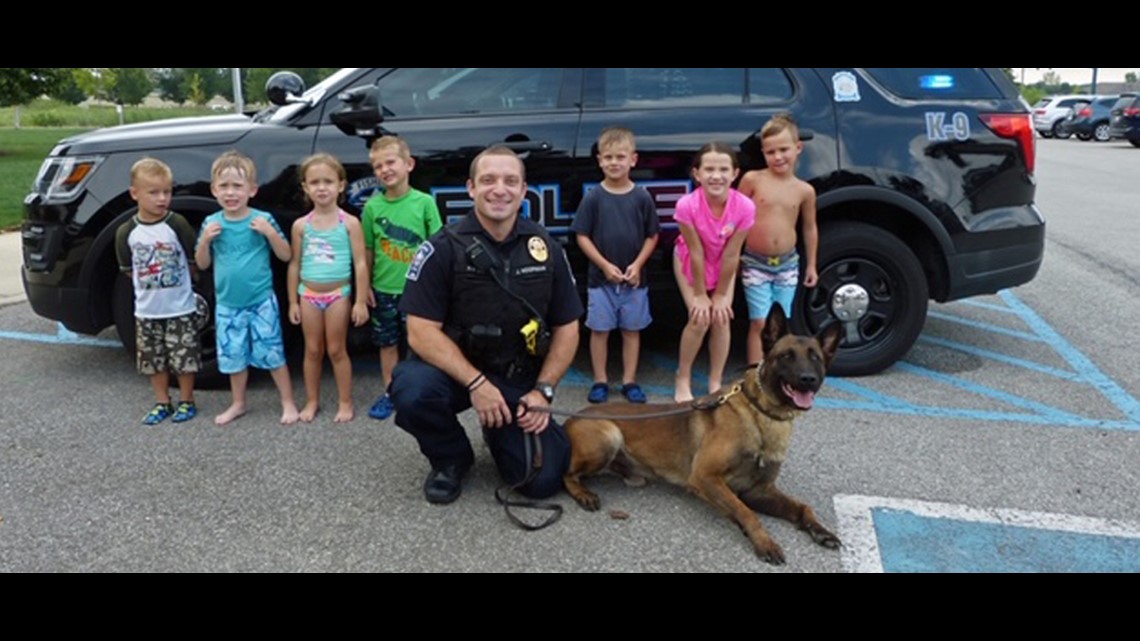 Koopman said things weren't perfect the moment he and Harlej first met in 2015.
He could tell Harlej didn't trust him at first and wouldn't come within 5 feet of him.
It wasn't until about eight months in that things started to change and Officer Koopman said it took a couple of years for them to get on the same page.
"At home he just got to be a dog, which is what I remember most about him of just chewing on his Kong toy, playing outside and just coming up and being able to pet him. He lived the good life at home, but when it was time to work, he was a working dog and he did a great job," Koopman said.
Officer Koopman said he knew that as a K-9 officer he would have several dogs over the years, but he never looked past Harlej.
"You always think that when they retire, they're gonna be at home with you and have the good life at home," Koopman said.
The morning of November 13
People began calling the Fishers Police Department about a Cadillac that was stopping and then racing along I-69 in the early morning Wednesday.
Officers attempted to stop the car and thought they were dealing with a drunken driver.
The Cadillac got off the highway at 131st Street and stopped around Olio Road.
The man driving ran off toward a neighborhood while a woman in the passenger seat stayed in the car.
Officer Koopman sent K-9 Harlej after the driver. A moment later, he heard the shot.
"It was hard and you sit there helpless and thinking that maybe he is okay," Koopman said.
The shot though was fatal.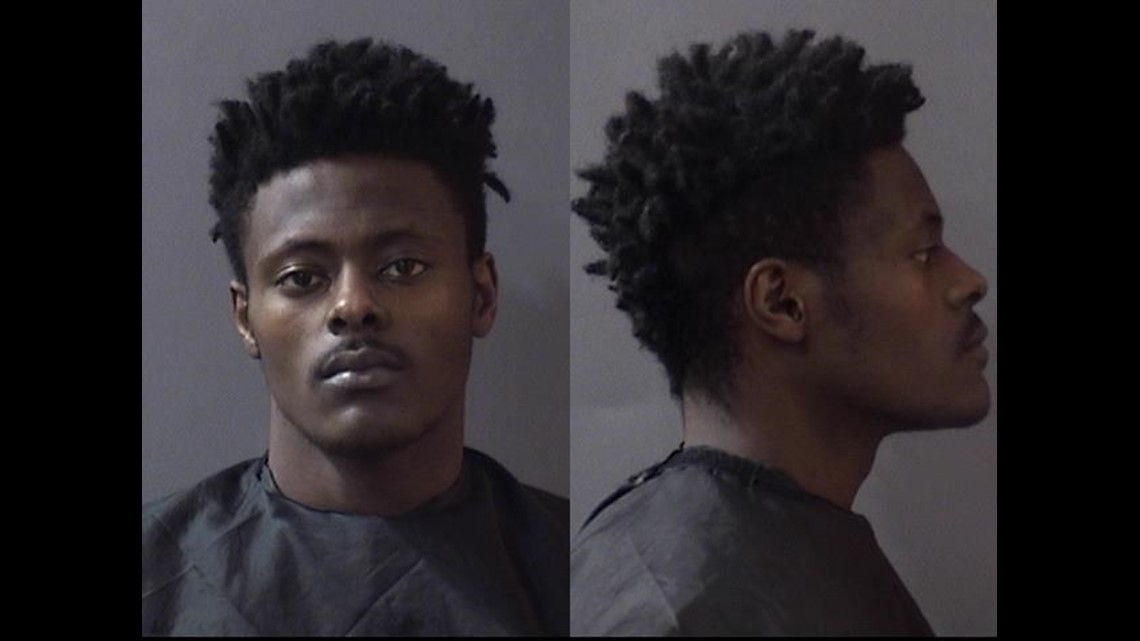 "If I was close enough to see the suspect, I would not be here. Without Harlej going in there it wouldn't be like it is right now," Koopman said.
Officer caught the suspect hours later and found the suspected gun.
Richard Garrett Jr., 19, is facing a series of felony charges including Striking a Law Enforcement Animal. After his arrest officers say Garrett made comments about Harlej and the racking sound of a shotgun.
"I have no ill feelings toward him. You have to forgive someone for the mistakes that he made and he has to live with what he did. And Harlej came out a hero and So, I forgive him," Koopman said.
Handling the loss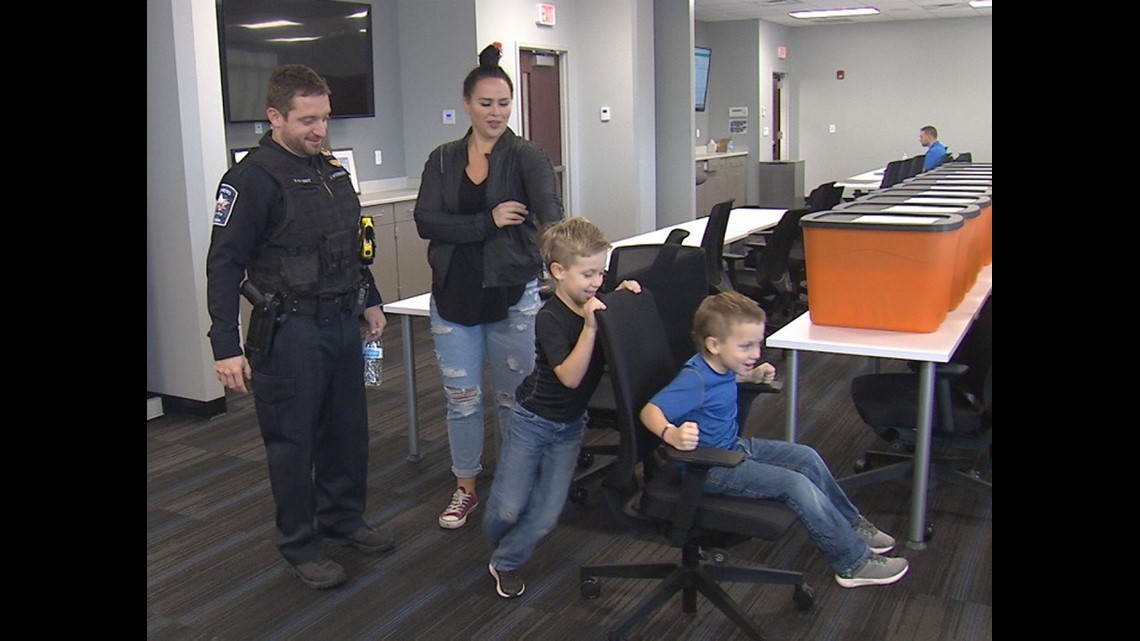 Officer Koopman talked to reporters at the Fishers Police Department Friday with his wife and two sons nearby.
The sacrifice Harlej made is not at all lost on him.
"I think Harlej said to himself, 'They (Koopman's family) need you more than you need me.' So that's what hits home for me, and I'm grateful for Harlej. At the end of the day his job is so I can go home with my boys and my wife," Koopman said.
Since K-9 Harlej's death, Officer Koopman has received a flood of support. Other K-9 Officers who have lost their dog have warned him that the loss will hit him more in the days, weeks or months to come. Officer Koopman knows that's true.
"It will be that first day of working without him that will hit me. Or when someone asks for a K-9, that helpless feeling," Koopman said.
It's an understatement to say Koopman will never forget Harlej.
"I said this is the worst thing that could ever happen. I'm extremely sad over it, but at the same time I am so proud of what Harlej did," Koopman said. "He saved my life and the officers' lives that were there on scene. There's no doubt about it."