DELPHI, Ind. (WTHR) - Investigators are now asking for help from nearly the entire country to find the suspect in the Delphi girls' murders.
Liberty "Libby" German and Abigail "Abby" Williams disappeared sometime after they went hiking near an abandoned railroad bridge known as the "Monon High Bridge" just outside of Delphi with their parents permission around 1 p.m. Monday, Feb. 13. Their bodies were found Tuesday, Feb. 14.
Investigators have gotten 1,900 tips just since they released the audio of a suspect from Libby's cell phone on Wednesday, and 3,900 tips total.
Police said at that time that they could not confirm if this suspect is local or from outside the area. To that end, the FBI is using digital billboards to get the word out nationally. As of Thursday afternoon, they were using approximately 6,000 electronic billboards in 46 states to ask for information about this case.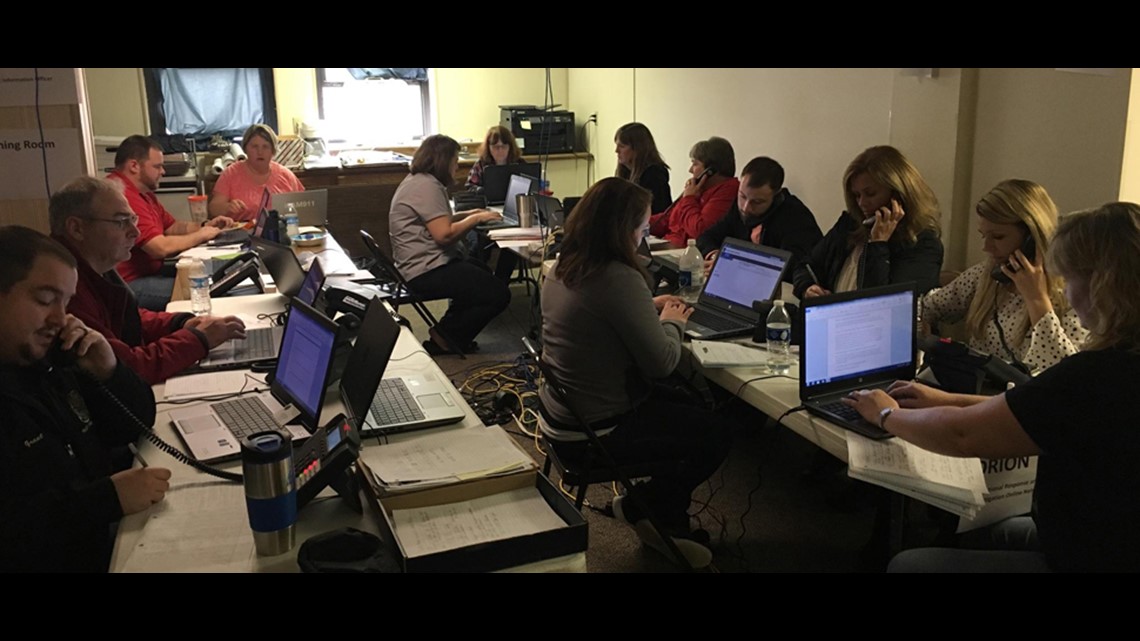 The Delphi Murder Tipline has 10 phone lines fully staffed by dispatchers from Carroll County and surrounding areas. Dispatchers are specially trained to listen for critical information and ask the right questions.
"We do have a vetting process, there's a system where the calls and and emails come in, we have investigators from different law enforcement agencies that will check the different messages and determine what has more value at the time and the rest will send out a team of investigators to verify or nullify the information received," said Sgt. Tony Slocum.
But, police say no tip is too small and they want everyone with any information to call.
Law enforcement announced Wednesday morning they had built up a $41,000 reward fund for information leading to an arrest and conviction in this case thanks to donations from law enforcement and the community alike. That fund jumped to $50,000 on Thursday thanks to a $9,000 donation from Rep. Todd Rokita, R-Ind.
If you would like to donate to build that reward fund up even more, mail your donation to:
Indiana State Police Alliance
1415 Shelby Street
Indianapolis, IN 46203
Checks should be made payable to the Indiana State Police Alliance Foundation. "Delphi Reward" should be entered on the memo line.