WHITELAND, Ind. (WTHR) - Three separate used car lots in Whiteland were all hit by thieves over the weekend. They didn't steal vehicles, just the catalytic converters from the exhaust systems.
Security video at Evolution Autos shows a car turn off its headlights as it pulls up and parks on the residential street behind the business around 4:30 a.m. Saturday. A man walks onto the used car lot wearing a thick coat with a scarf over his head, hiding his face. Evolution Autos was one of three stops along U.S. 31 in Whiteland for the man. He used a portable electric saw to remove catalytic converters from vehicles.
"They're in and out in a matter of a few seconds with it to get it off," said Whiteland Police Sgt. Derek Cox. "Depending on the converter, depending on what it is, they'll get between say $50 and $100 for it at a scrapyard. The problem is the person is out usually $1,500 or more just to replace what was taken."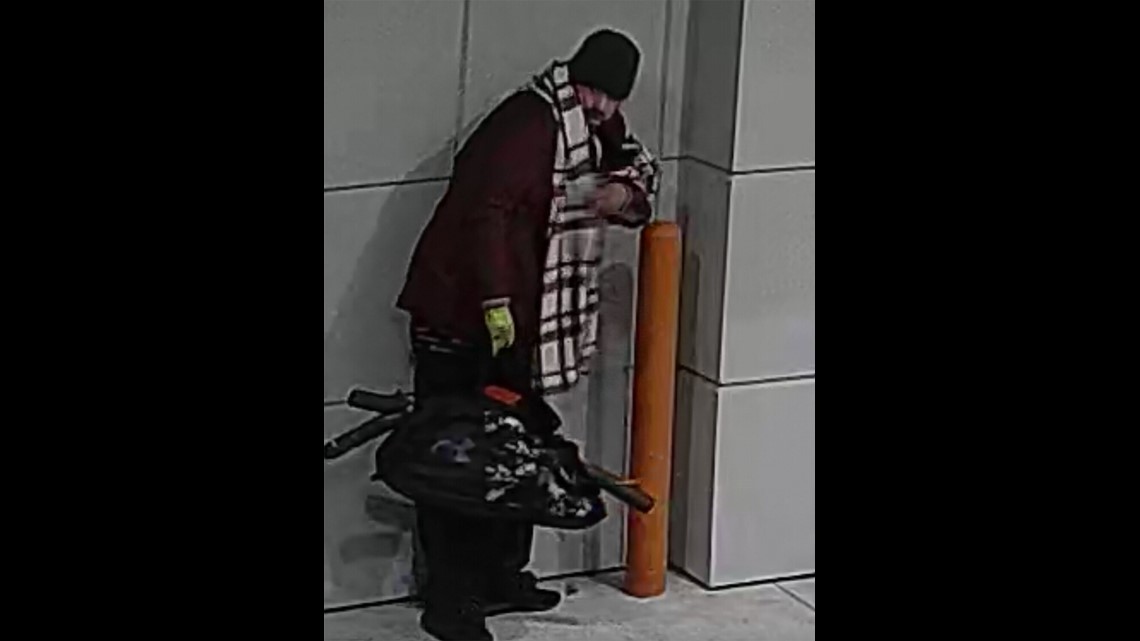 The thief cut the catalytic converter off a Toyota RAV-4 at Evolution Autos. Owner Mike Khatib was still checking his inventory Monday afternoon to see how many other vehicles were hit.

"We lost a sale because of that incident," said Khatib, "because the customer came, started the car, very loud noise. It's kind of a silly crime."

The thief seemed to be in no hurry. He was captured on several security cameras over a period of more than 45 minutes at Evolution Autos. He even took time to charge the battery on his cordless saw, using a power outlet on an exterior wall near the south entrance to the showroom.
The camera near that entrance captured the closest and clearest video of the thief. Whiteland Police put a still photo from the video on social media and quickly identified the thief. They expect to make an arrest soon.
"It makes you feel very vulnerable, because it's our inventory of cars and we cannot hide the cars in the building," said Khatib.
All three business owners said they had never had catalytic converters stolen previously. Police believe the thefts occurred between 2:00 and 6:00 a.m. Saturday.