INDIANAPOLIS — Indianapolis firefighters and police are investigating after a car crashed into a home and caught fire Friday morning on the city's northwest side.
First responders went to a home in the 6100 block of Pillory Circle, near West 62nd Street and Zionsville Road, shortly before 1:30 a.m. on a call for a house fire.
Investigators said nobody was in the car when first responders arrived.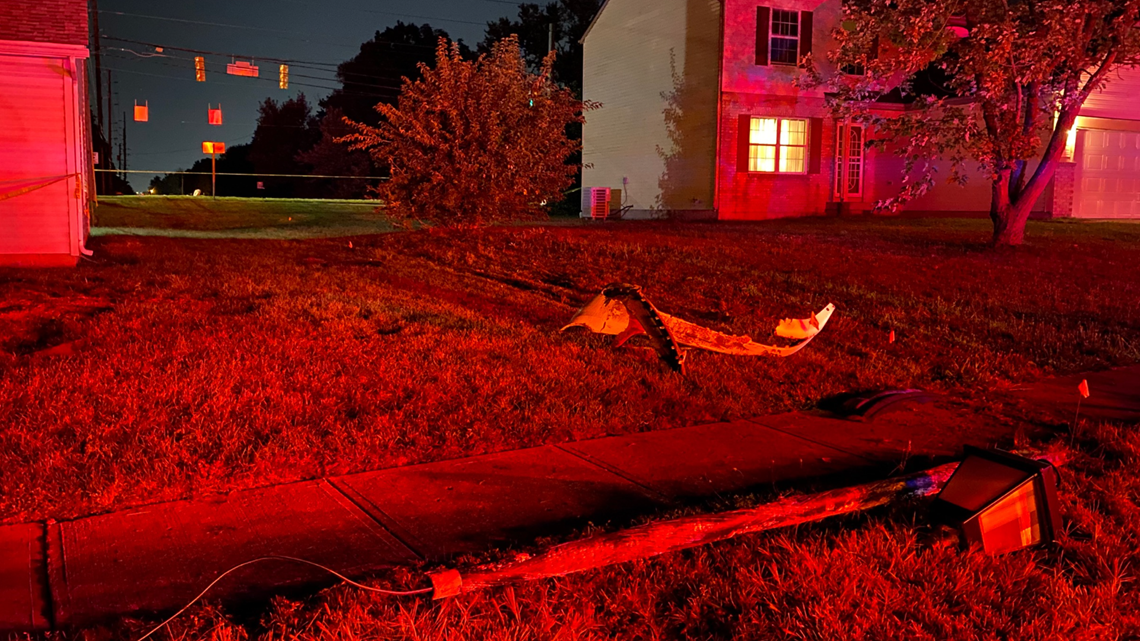 Neighbors got their first look at the damage Friday, including a crinkled garage door in the driveway, two destroyed cars and char from what's left of the home.
"I started googling to see what may have fallen. I wasn't sure if it was an airplane or a meteorite, but I just wanted to look to see what may have fallen from the sky," Ariane Stallard said.
Maria Villamil's dogs were startled awake and alerted them to take a closer look, finding the van and house both on fire.
The trouble likely started at the intersection nearby. The van should have turned on Zionsville Road. Instead, it jumped the curb, drove between houses and hit a street light, went all the way down the street, passing parked cars and mailboxes until it drove into the house.
"My daughter went and knocked on their door and got them out, and then, she tried to see if there was somebody in the van, but I was like, don't even get close because it was already on fire," Villamil said.
Police said the woman behind the wheel got out and ran. "Just T-boned the house and left. They found her a mile and a half down the road. Isn't that awful?" Villamil said.
While this crash had neighbors shaken, some said it wasn't entirely shocking, with several drivers missing the turn in the past.
"They come in, they leave car parts because they just keep on going. I don't know. They're disoriented, drunk, I don't know, but it happens all the time," Villamil said.
The neighborhood is counting its blessings.
"I told them [neighbors], 'you can stay with me until you get somewhere to stay' because I mean, they lost just about everything, but I mean, they're alive," she said.
Neighbors are suggesting a barrier wall so this doesn't happen again.
The two sisters living in the home are staying at a hotel. Most of their belongings, including a brand new vehicle parked in the garage, are destroyed.
What other people are reading: