INDIANAPOLIS — Someone set fire to an historic Indianapolis church earlier this month. Investigators with IFD ruled the incident at Greater St. Mark Missionary Baptist Church as incendiary arson.
The fire happened around 10 a.m. on July 17 at the church located in the 5500 block of East 38th St.
Since then, the pastor has turned to the public to find answers about who might have started the fire. The church itself was formed more than 90 years ago, and they've been at the East 38th St. location a little more than half that time, according to Pastor Joy Thornton.
"We are talking about anywhere between $6,000 to $10,000 in damages," Thornton said. "We have not met as a congregation since March the 16th."
Although shutdown since the pandemic started, Thornton took 13News inside their church to show us the damage. After breaking through a day care room window, in broad daylight, Thornton said someone started a fire on purpose. Part of a floor and some of the ceiling and walls are charred along with a book-shelf. Heat from the fire melted part of the day care's audio-video equipment.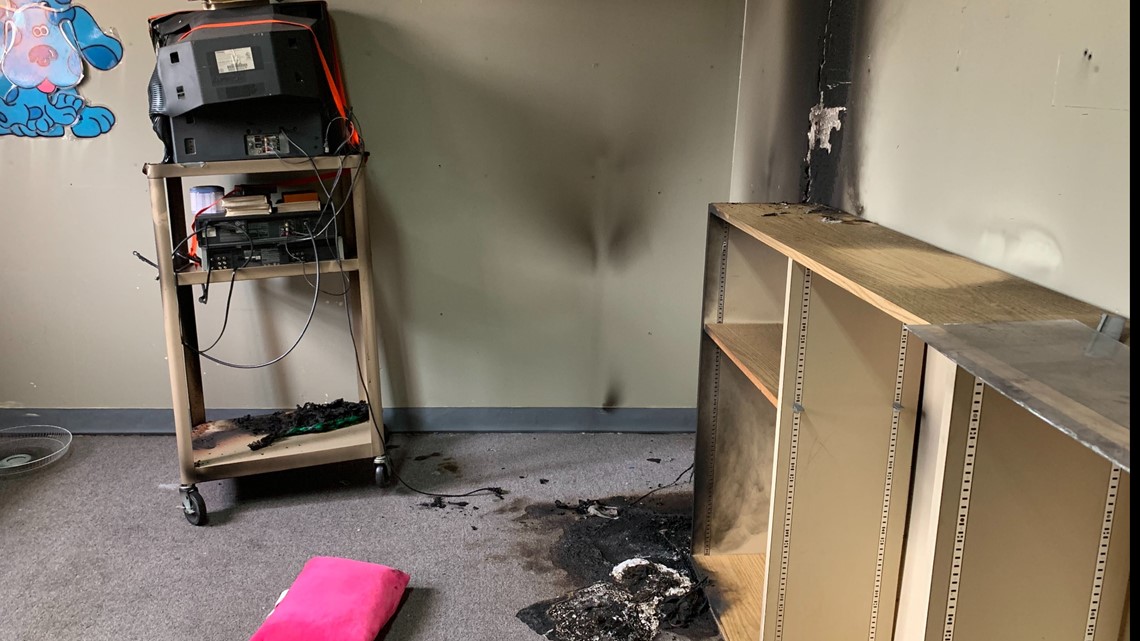 Firefighters at the station right next door said the flames had already self-extinguished before they arrived. IFD's Investigation Unit also responded along with ATF field agents, which is protocol for all church fires.
Fortunately, no one got hurt in the fire. The building, along with the day care, was empty. Witnesses did report seeing a black SUV with a missing front passenger hubcap and no back bumper. Since the suspected arsonist struck in broad daylight, Thornton prays someone can help with clues.
"If someone out there knows who would want to do something like this, I think it is a good time to step forward. Once again during this pandemic, everyone is in a sense of crisis. The world is in a crisis. We don't need people trying to burn down places of worship," Thornton said.
If you have any information on this case, call Crime Stoppers at 317-262-TIPS.