BOONE COUNTY, Ind. — On Aug. 3, 2021 at 4 a.m., Lawrence officers chased a car full of teenagers and preteens across Marion County. A Lawrence police officer radioed that he was pursuing a black Kia Soul for speeding and an expired license plate.
The chase, which began in Lawrence, was allegedly called off on the northwest side of Indianapolis as the Kia left Marion County. Minutes later, Lawrence officers said they came across SUV and it had crashed into a tree at Boone County Road 650 East and State Road 32, east of Lebanon.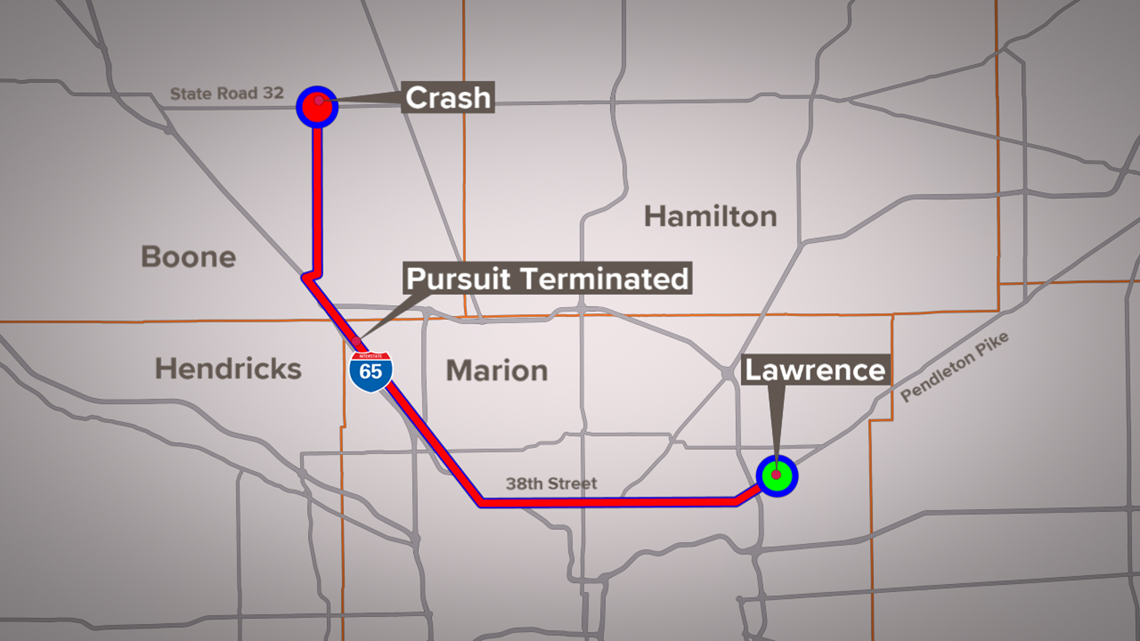 The 14-year-old boy driving and a 13-year-old girl in the front seat died at the scene. In the back seat, two 12-year-old girls, a 15-year-old boy and a 16-year-old boy were taken to hospitals with undisclosed injuries.
13News requested the police pursuit policy from Lawrence PD. It sets standards for factors to consider when initiating and during the course of a pursuit and guidelines for how police should pursue.
On sight pursuit of a person who has committed, is committing, or is about to commit a felony; and
On sight pursuit of a traffic offense or misdemeanor violator when the violation has been witnessed by the pursing officer.
Before an officer initiates a chase and during that chase, officers are supposed to consider the following factors:
Seriousness of the offense
Knowledge of the identity of the pursued suspect(s)/violator(s)
Other occupants in the pursued vehicle (i.e. children)
Weather and lighting conditions
Road conditions (intersections, traffic controls, overhead lighting, curves, hills, repair, width of road, etc.);
Density of vehicular and pedestrian traffic
Locality of the pursuit (residential, highway, etc.)
Officer's familiarity with the area
Nature of the pursuit (i.e. manner of operation of suspect vehicle, speeding, erratic or reckless driving, etc.).
It is not clear from radio communication from the officers if they were aware there were children in the Kia they were pursuing.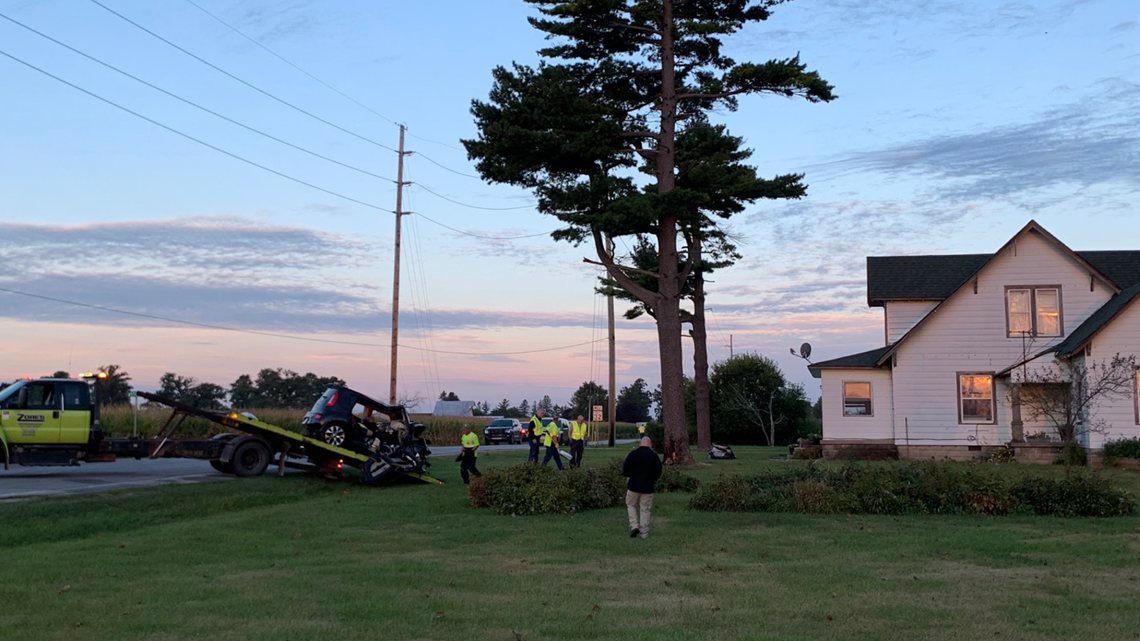 13News also looked at the second point for when pursuits are permitted allowing for a pursuit for a traffic offense or misdemeanor violator. In this case, the pursuit was initiated for speeding and an expired license plate, according to police radio traffic.
13News compared that policy to the revised policy by IMPD in recent years. IMPD restricts officers from initiating pursuits for some minor offenses. Minor offenses include things like speeding or running a red light. IMPD did note at the time that its new department policy was more restrictive than pursuit policies at other Indiana police departments.
The Lawrence Police vehicle pursuit policy requires a Supervisory Special Report to be completed within 12 hours after the end of any police chase. That report included a "Supervisor's Opinion" section, indicating any necessary counseling, corrective actions, or other recommendations relative to any involved officer's performance and decision-making during the pursuit.
The supervisor must indicate whether or not the pursuit was "In Compliance" or "Not in Compliance" with Department policy. That report is on the way up the chain of command here in the Lawrence Police Department, but is also a part of the Boone County Sheriff's Office investigation.
13News has requested the identities of the teens killed in the crash, as well as an update on the survivors. The Boone County coroner is expected to meet with family and conclude his death investigation Wednesday before releasing the names of the deceased.
The Boone County Sheriff's Office says it will provide an investigation update in the coming days.