SPARTANBURG, S.C. — Three Fishers teens are dead after a crash on I-26 near Spartanburg, South Carolina.
The South Carolina Highway Patrol said 17-year-old Elleana Lee Gaddis, 17-year-old Isabella Lee Gaddis, and 18-year-old Brianna L. Foster died when their car was hit head-on by a Hummer traveling westbound in the eastbound lanes. A fourth person in the car was taken to a Spartanburg hospital for treatment.
Police said the crash happened shortly after 2 a.m. Monday.
Police said the driver of the Hummer, 43-year-old Melissa A. Parker, fled from the crash but was quickly apprehended.
Medics treated Parker for minor injuries at a Spartanburg hospital.
Parker has been arrested on several felony counts of driving under the influence resulting in death and hit-and-run resulting in death.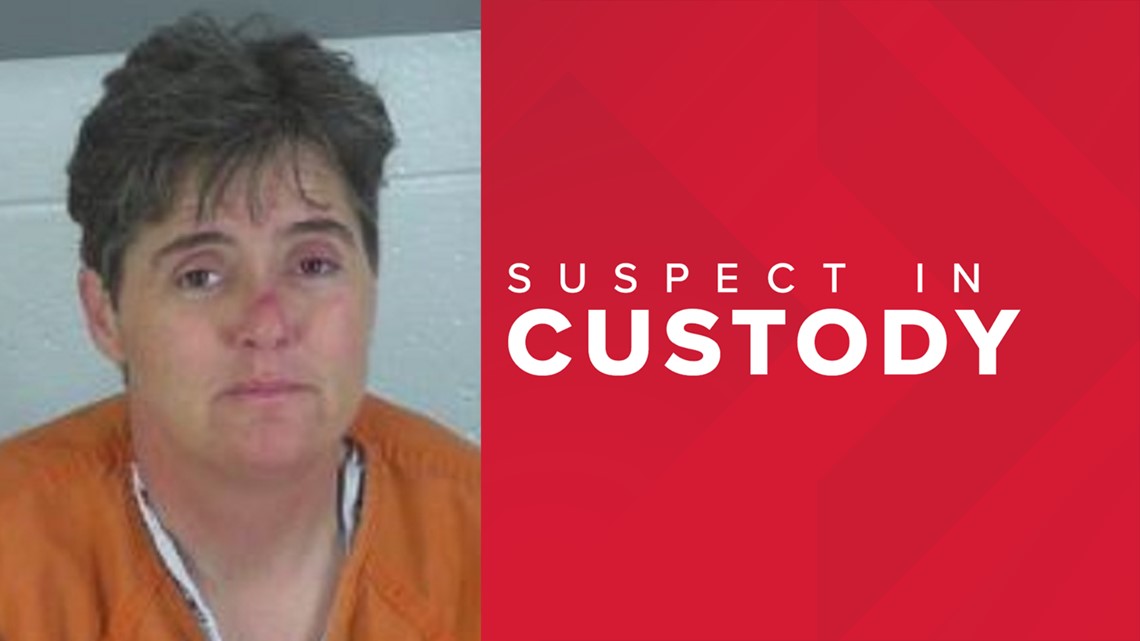 In an email to parents, Hamilton Southeastern High School Principal Janie Ulmer confirmed twin sisters Elleana and Isabella Gaddis, seniors at Hamilton Southeastern High School, died in the crash. Brianna Foster was a 2020 HSE graduate.
Families across the Fishers community are heartbroken over the loss.
The tragedy impacted parents and classmates across the Hamilton Southeastern school district.
Brandeis Askren is a parent to two students in the district. She can't help but think of her daughter, a junior at Hamilton Southeastern High School. She's not far in age from the three teens who lost their lives.
"It's always tragic any time a young person passes unexpectedly like that. It's fearful because they are new drivers, and they don't know how to react in crisis-type situations like that. I'm sure that was the case for these young individuals as well. Just having a situation and not knowing how to respond," said Askren.
Askren said this tragedy has motivated her to have a tough a conversation with her daughter about grief and about safe driving.
"I'm going to talk to her again about how important it is to stay mindful of what's going on around you, and understand that it can happen to anybody. It didn't happen to her today or maybe someone she's immediately close to, but it could, so we just want her to be mindful of those things and be prepared," Askren said.
She said it should remind everyone to never take anything for granted.
"I'm going to be hugging a little bit tighter and being thankful it wasn't us this time, but also feeling absolutely heartbroken for the families that it did impact," Askren said.
There is a GoFundMe page to help cover funeral expenses for the Gaddis twins and bills for their family. Click here to donate. To donate to the GoFundMe for Foster, click here.
The owner of Jack's Donuts in Fishers had close ties to Brianna Foster and her family. She's decided to donate 100% of the store's profits on Tuesday to help the loved ones of all four teens. The Facebook announcement has already generated a ton of response. Online orders have poured in.
Fishers Mayor Scott Fadness released a statement:
"I am deeply saddened to hear of the young lives lost today. These young women were members of the HSE and Fishers family, and their tragic loss will be felt throughout our entire community. Our thoughts and prayers are with the families of those deceased and injured in this terrible accident. I hope with this sad news that we can put our differences aside to support and mourn with the families. Our community has always taken care of one another and I have every confidence that we can come together in this difficult moment."