SPEEDWAY, Ind. — Speedway is a town of history, familiarity and racing. It's also a town that steadfastly embraces community. In some cases, generations of people have lived here, and family history goes back decades.
The Spark is a coffee shop in downtown Speedway that serves up a heaping dose of coffee, baked goods and community. Jeff Shields, a Speedway resident himself, is co-owner of the shop.
"We have a great customer base, we get great reviews. Part of that, I have to share the joy, because I have a great team behind the bar. I think we try to cast a vision for our employees," Shields said. "This is all about the customer. When it says coffee on the front end and community on the second, it's all about customer experience and connecting with customers."
Shields wants The Spark to be more than a destination for coffee. He regularly books local talent to sing and play in the shop, and the walls are decorated with local art produced by Speedway folks to be enjoyed by this quirky coffee shop's customers.
"Whether it's daily destination if you're picking up your espresso or people are coming in for one of our events or just to support their local artists or their local musician," Shields said.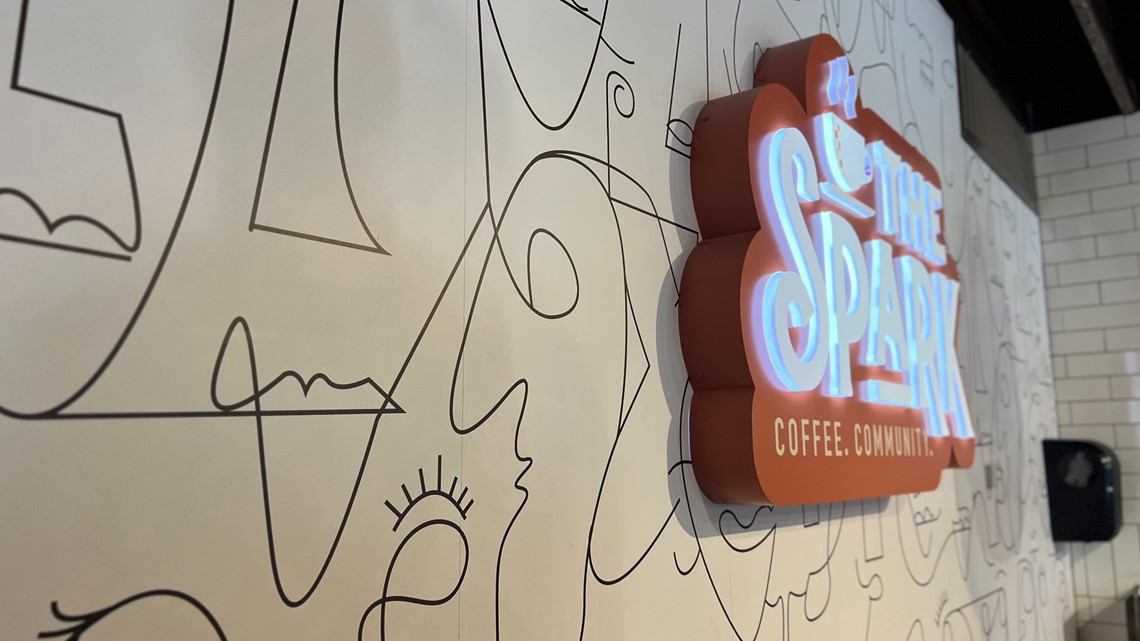 Everything here has a reason behind it, and according to Shields — and that includes the name!
"'The Spark.' It's more of a noun and a verb, or it could be both. It kind of works both ways, so we are not a racing-centric coffee shop. If you look in the coffee mug in our logo, there's a checkered flag in there, which connects us to the community," Shields said. "But really, Spark is about starting something new again coming out of COVID. It's like starting a conversation, start a new relationship, reengaging in an old relationship."
This is a place where you feel comfortable stepping out of your comfort zones. A barista introduced me to something I would have never tried anywhere else — a honey, lemon cappuccino. It was delicious! And now with the growth of Speedway, more people are getting a chance to test The Spark's unique offerings.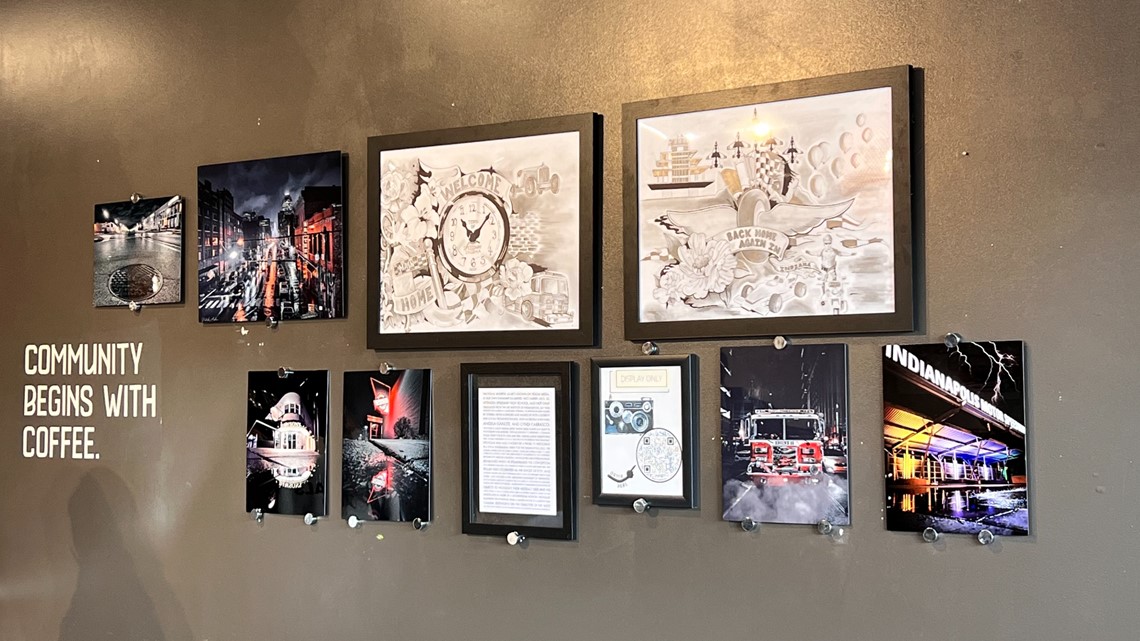 "Speedway over the last couple of years has always done really great community-based events. Whether we do motorcycle shows or runs through the city, we have running clubs, and just everything," Shields said. "More small businesses coming in, more restaurants, and with that, you're gonna get more traffic flow. For us, that means more customers in the door. We love that about the community. The town of Speedway and the chamber are very, very supportive of their small businesses."
Larger restaurants and shops are going to be popping up in the next few months offering new food choices and experiences, but make sure you don't pass by The Spark. It's a place where good coffee, conversation and – most importantly – community connects the new Speedway with the Speedway of the past.