NOBLESVILLE, Ind. — A group of Hoosier students spent part of this snowy day building their own toboggan, prepping for an epic adventure.
Surrounded by tools in a makeshift studio in downtown Noblesville, the teens are pairing craftsmanship with competition for quite the winter challenge: a nationwide race in Maine.
Shep Coyne is captain of Team Miller Ball.
"We are building a toboggan for the National Toboggan Championships and it's held in Camden, Maine," Coyne explained. "I've gotten into it. It's a lot of fun, getting competitive with it so I'm having a blast just building it and whole experience has been amazing."
The five football players are trading in their shoulder pads for snow pants, for a sport they've never tried before.
These best friends will go up against high schoolers from across the country next month, taking runs down a chute at the Camden Snow Bowl.
Mentor Geoff Davis is helping them build the ten-foot-long toboggan, meant to carry them to victory.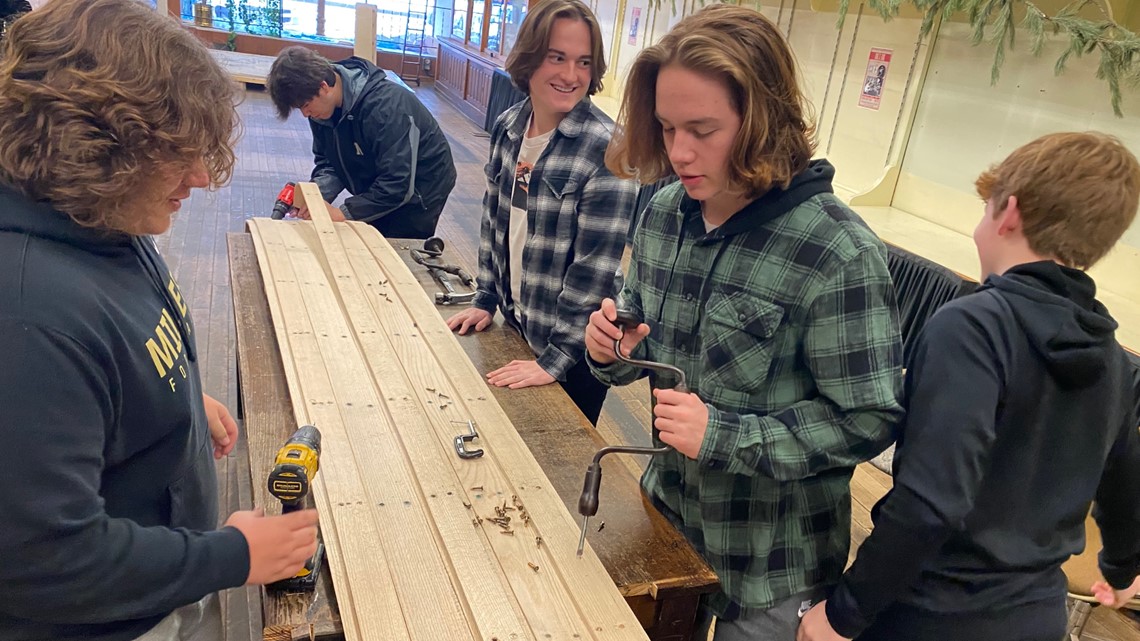 He's taken adult teams to the U.S. Nationals for years.
"This is what we do in January. We build sleds and we take people to the nationals and so thrilled to have the student team going with us," Davis said. "And they're constructing this toboggan from scratch. They're using lumber that we had milled, custom-milled, for the project. They did a lot of the milling here. And it's 100% of their handiwork and we'll see how they do on the hill!"
The guys have sledded before, but competing on a toboggan?
"Yeah, we've sled at Forest Park with our friends, but nothing close to this. A national champion? Can't get much better," Coyne said. "I'm thrilled."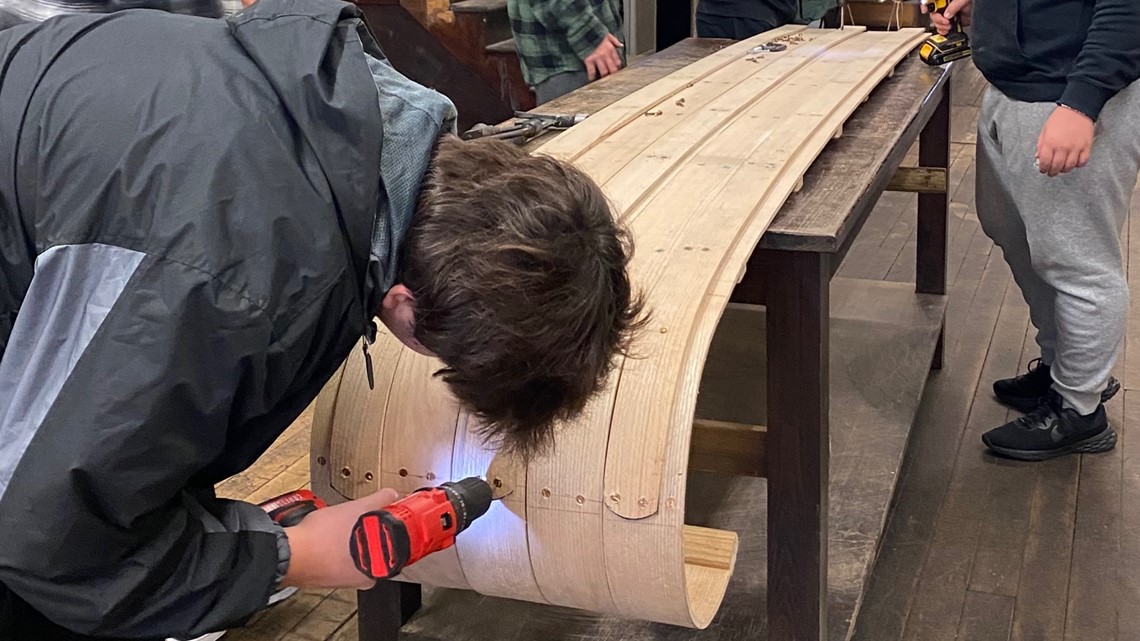 If enthusiasm and confidence are part of it, these young athletes are already winning.
"Think you have a chance?" we asked them. "I mean we'll see," Coyne said, "but yeah! Right guys? Yeah!"
"The hill's fun. You just get on and go. There's not much to do," Davis said. "You get to go 35-40 mph on a sled!"
The U.S. National Toboggan Championships are Feb. 3-5.
Right now, the Noblesville team is raising money to pay for materials, travel and lodging.