NOBLESVILLE, Ind. (WTHR) – There are two blue wooden boxes posted outside Stony Creek Elementary in Noblesville filled with items free for all.
The first is a Library Box filled with books. The idea is to take a book and leave a book.
The second box is new this semester and it's the result of an idea dreamed up during the school's weekly genius hour.
That's where time is set aside for students to identify and research their passions.
The identification was top of mind for fifth-grader Kate Murphy.
"I really like giving back to people, it makes me feel good," Murphy said.
That was common ground with classmates Savannah Paslay, Lexi Miller and Lydia Johnson.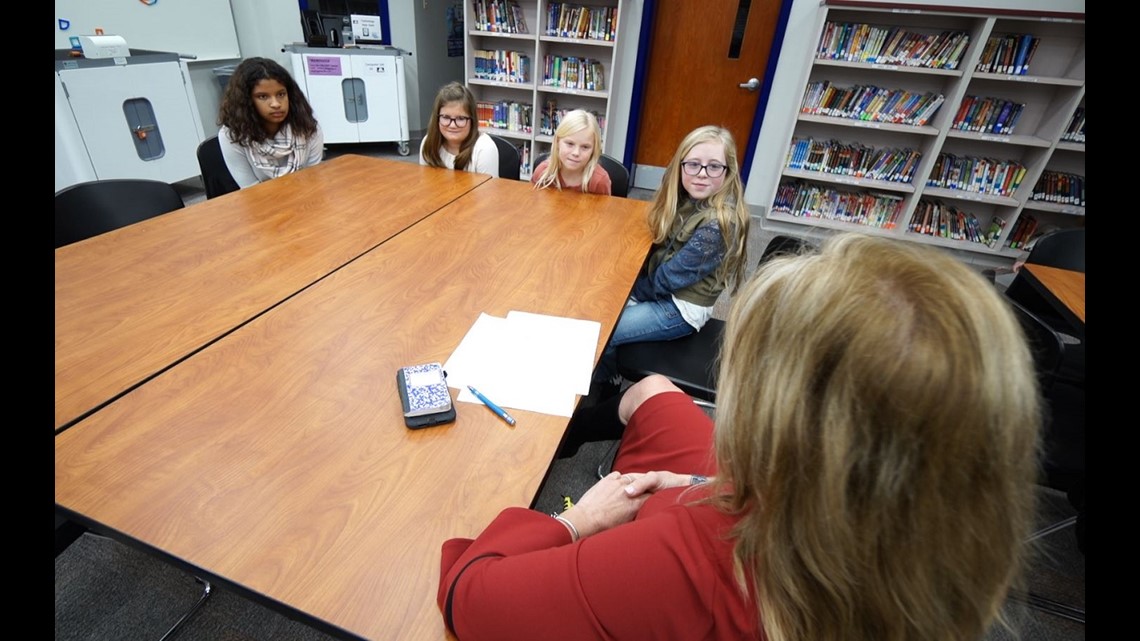 The girls teamed up to stock the Help House supply box for those in their community who are struggling.
"We have some toilet paper, toothbrushes and toothpaste, water, rice, cereal," Miller said. "We also have some macaroni and cheese and noodles. On the top (shelf) we have socks and hand warmers and gloves."
All the items are free, for all people.
According to school social worker Samantha Middleton, the students are responding to what they see in their Hamilton County community and their Genius Hour research backed it up.
"We have families that are very wealthy and we also have families that are struggling quite a bit. There is a pretty big gap."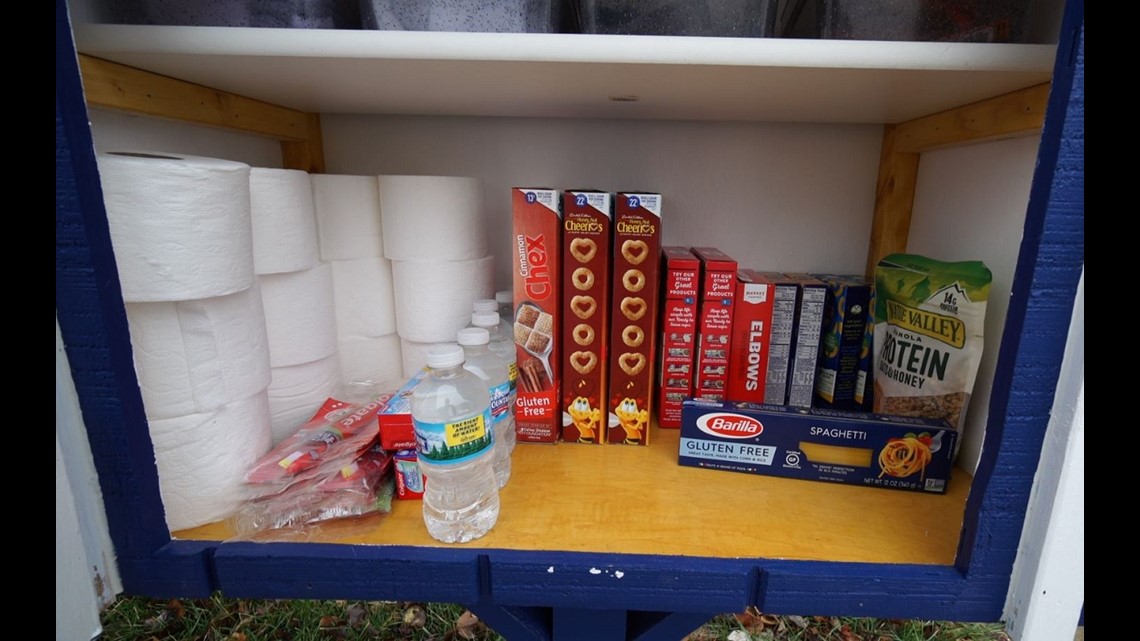 The box is now stocked with items the girls collected and their family and friends donated.
"It's full and it just makes us really proud how a little research goes a long way," Paslay said.
Now they are planning for the future, which includes the summer break and a new school year when the fifth-graders will have moved on to middle school.
"They want to pass this on so they are going to create an after school club and bring some 4th graders in that will continue this," said Sherrie McGovern, the Genius Hour instructor.
The Boy Scouts built the wooden box and the girls welcome copy-cats.
"I think it would be good to have it outside of every school," Murphy said.
The school is accepting donations for the Help House. To learn more, call 317-402-9972.
"If people had a better life because of what we did, I'd be really happy," Johnson said.
Below is a list of Help House donation suggestions:
Wet wipes
Toothbrushes
Feminine products
Deodorant
Toilet paper
Bar soap
Sunscreen
Bottle water
Canned goods
Pasta
Crackers
Cereal
Anything that can't melt
Wet wipes
Toothbrushes
Solid deodorant
Socks
Bar soap
Feminine products
Toilet paper
Hand warmers
Gloves
Hats
Pasta
Cereal
Anything that can't freeze