INDIANAPOLIS — Text messages are a common way for companies to connect with customers.
Now, scammers are seizing the opportunity to steal from people.
A fake text message that is making the rounds claims to be from the United States Postal Service.
While USPS Post Office does send legitimate texts, this is not one of them.
The fake message says, "The USPS package has arrived at the warehouse and cannot be delivered due to incomplete address information."
USPS said they do not send links via a text message.
The fake message also includes a sense of urgency saying, "Please confirm your address in the link within 12 hours."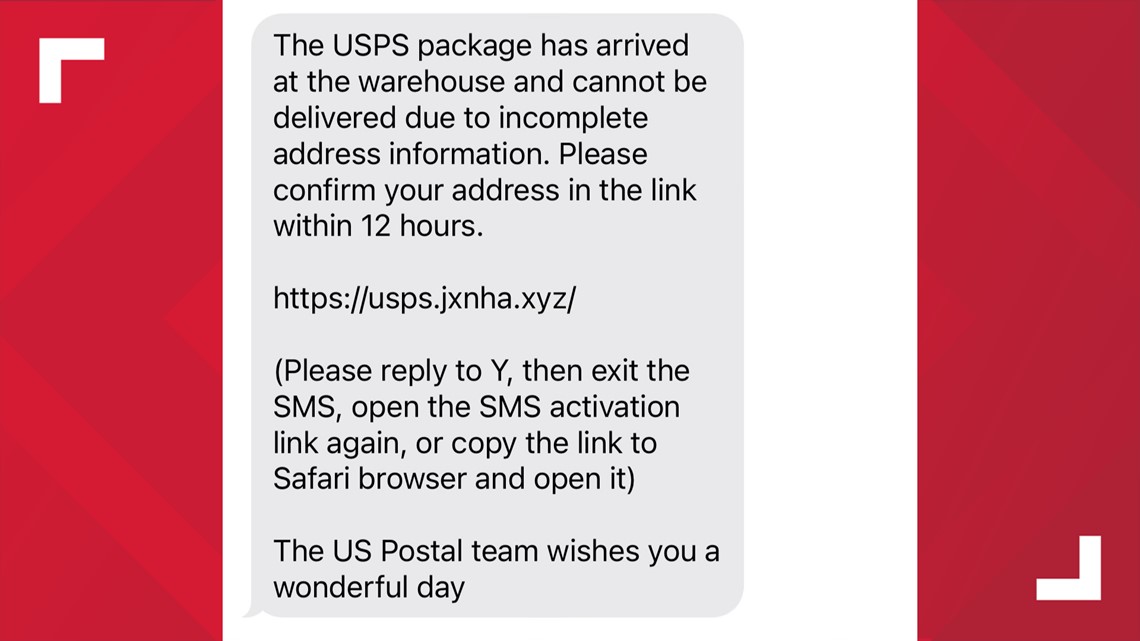 USPS will not present a "do this or else" situation, nor will it reach out about unclaimed packages.
USPS said it "will not send customers text messages or emails without a customer first requesting the service with a tracking number."
To report fake text messages, USPS said to do the following:
USPS-related SMISHING
Without clicking on the web link, copy the body of the suspicious text message and paste into a new email.
Provide your name in the email, and also attach a screenshot of the text message showing the phone number of the sender and the date sent.
Include any relevant details in your email, for example: if you clicked the link, if you lost money, if you provided any personal information, or if you experienced any impacts to your credit or person.
The Postal Inspection Service will contact you if more information is needed.
Forward the smishing/text message to 7726 (this will assist with reporting the scam phone number).