SPEEDWAY, Ind. — With the 70th Anniversary of Chevrolet's famed Corvette on tap, and a new hypersonic Z06 version debuting, there was little doubt what car would pace the 106th Indianapolis 500 on Sunday, May 29. But, what makes this year's pace car even more special is its driver: Sarah Fisher.
Fisher started the Indy 500 nine times between 2000 and 2010 – a record for female drivers. Her best qualifying speed was 229.439 mph in 2002.
After she retired from driving, she was the team owner who gave two-time series champion Josef Newgarden his first ride. Fisher currently co-owns the popular Speedway Indoor Karting facilities in Speedway, Indiana, and Daytona Beach, Florida. Racing and Indianapolis are definitely her passions.
"Every time I've had the opportunity to drive at Indianapolis Motor Speedway, it's been special – from INDYCAR SERIES to two-seaters to vintage cars," Fisher said. "Driving the Pace Car is just as special of an honor. I am humbled and proud to become the official Pace Car driver for the 106th Indianapolis 500 and to represent the hard work and development that Chevrolet puts into these fantastic pieces of automobile advancements and technology."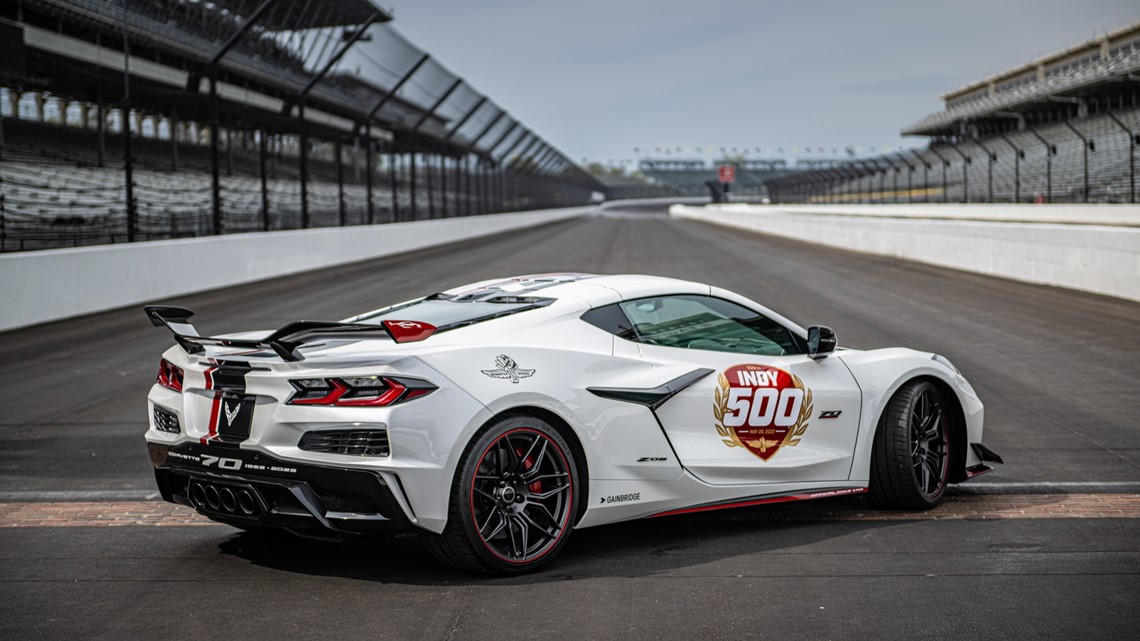 The 2023 Corvette Z06 is by far the most advanced car Chevrolet has ever put on the track…or road. The mid-engine car receives a new 5.5-liter LT6 V8 with flat-plane crankshaft and 8,600 rpm redline, delivering 670 horsepower and 460 lb.-ft. of torque – the highest-horsepower naturally aspirated V8 ever put in a production car. The car will have little trouble pacing the race as it accelerates 0-60 mph in 2.7 seconds and reaches 196 mph.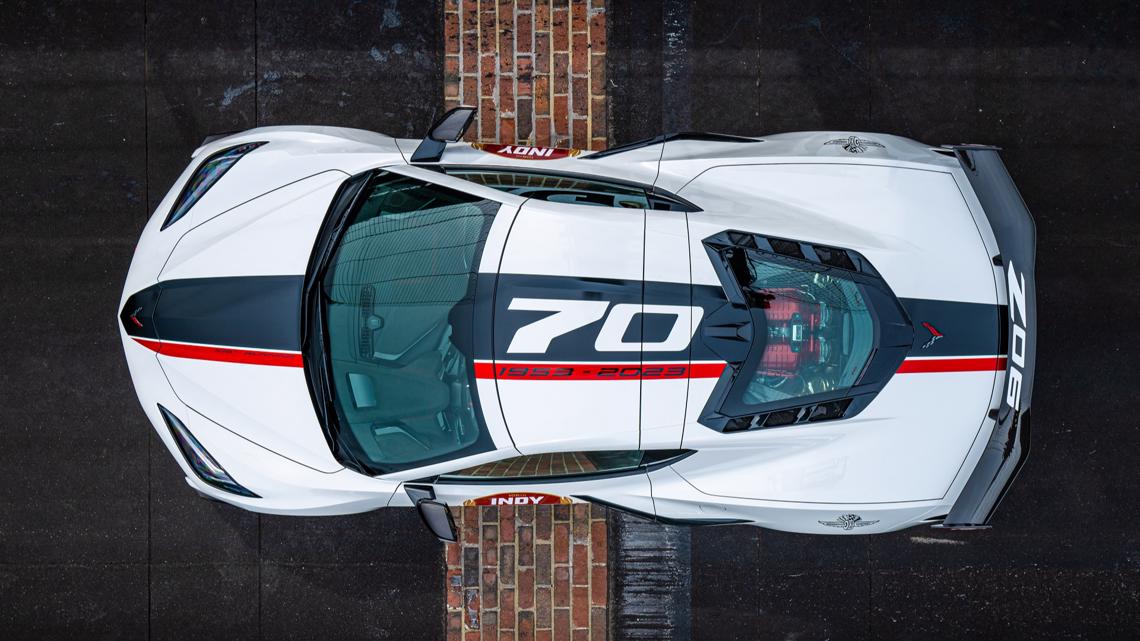 In deference to the 2023 Corvette's 70th Anniversary Edition graphics, the Pace Car is painted White Pearl Tri-Coat Metallic with asymmetric racing stripes on the hood and event logos on the doors. Keeping it planted are 20/21" wheels front/rear, front splitter, and adjustable rear wing. Magnetic Ride Control adjusts the suspension continuously in real-time and enables 1.22 g of lateral grip. Typical of Corvettes, it's a car that can do track duty on Sunday and drive two spoiled passengers and their luggage to California on Monday.
Chevrolet and Corvette have a long history with the Indianapolis Motor Speedway dating back to 1948 when a Fleetmaster Six convertible was driven by Wilbur Shaw.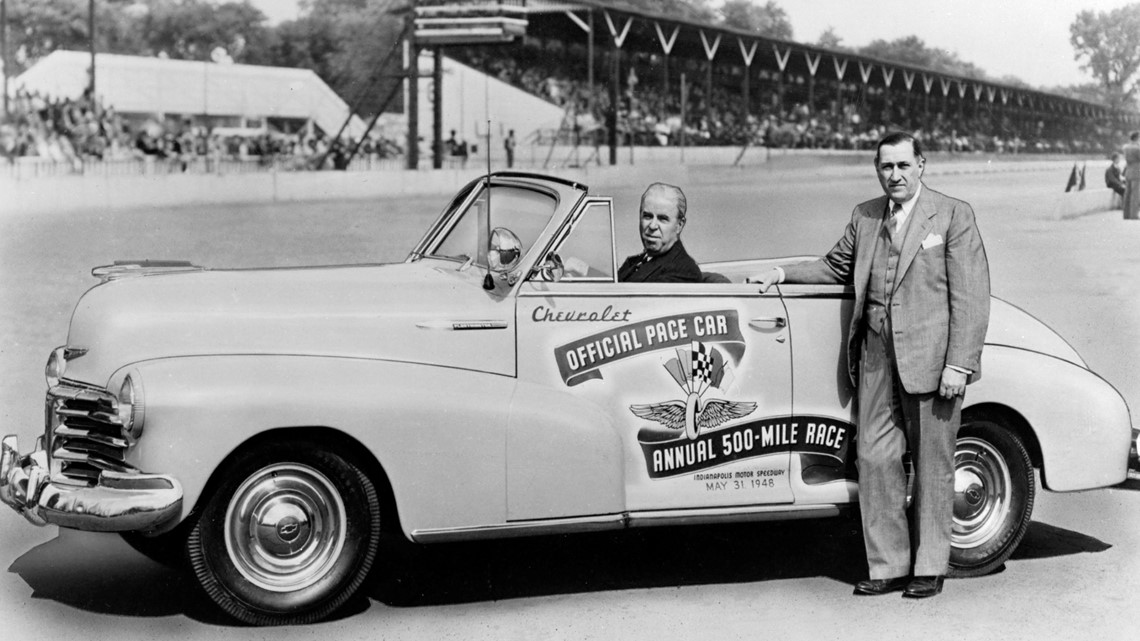 This year marks the 19th time a Corvette has paced since the first silver and black special edition in 1978. Other memorable models include the yellow 1986 Convertible piloted by Chuck Yeager, red 2005 Convertible commanded by General Colin Powell, and 2008 E85-powered Z06 Coupe driven by two-time Indy 500 winner Emerson Fittipaldi. Sarah Fisher is clearly in good company.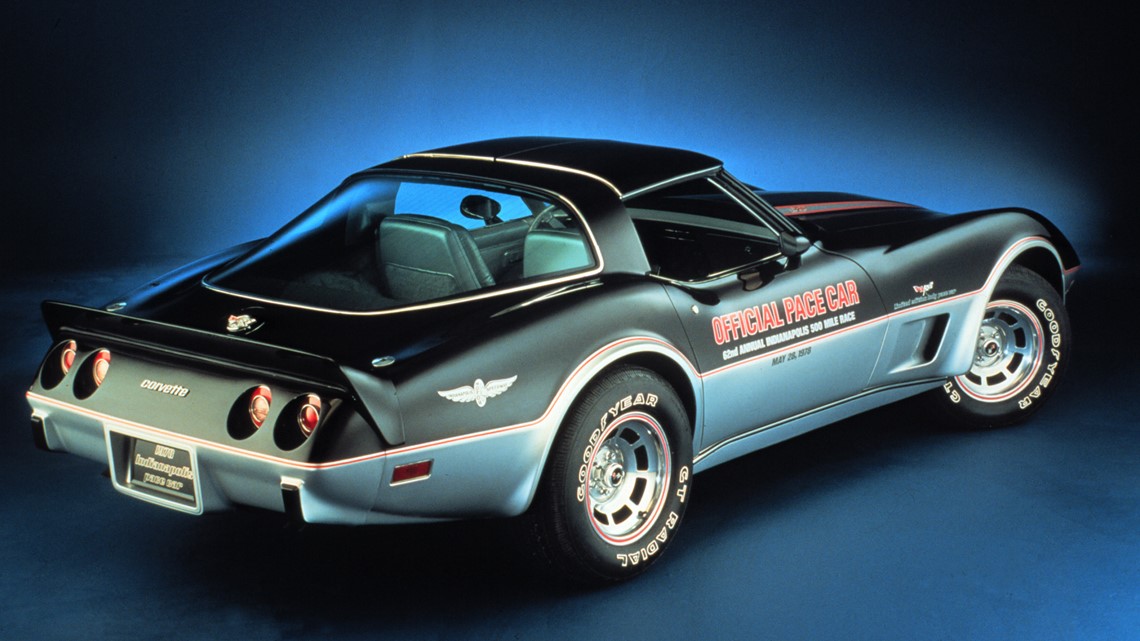 "The Chevrolet Team is proud to pace the Indianapolis 500 for the 33rd time, while celebrating 70 years of Corvette," said Steve Majoros, vice president of Chevrolet Marketing. "It's only fitting the Indianapolis 500 will be the first race the 2023 Corvette Z06 paces, a truly special moment for Corvette and INDYCAR fans around the world. I'm sure Sarah will enjoy driving the 2023 Corvette Z06 70th Anniversary Edition, with performance to match its great looks."