INDIANAPOLIS — General Motors first commercialized electric vehicles in the 1990s with the infamous EV1, but it took Tesla to make them mainstream. The EV Age fully dawns as a new generation of electric crossovers aim to make them practical family transportation, no matter how far you roam. Here are five to watch:
2021 Ford Mustang Mach-E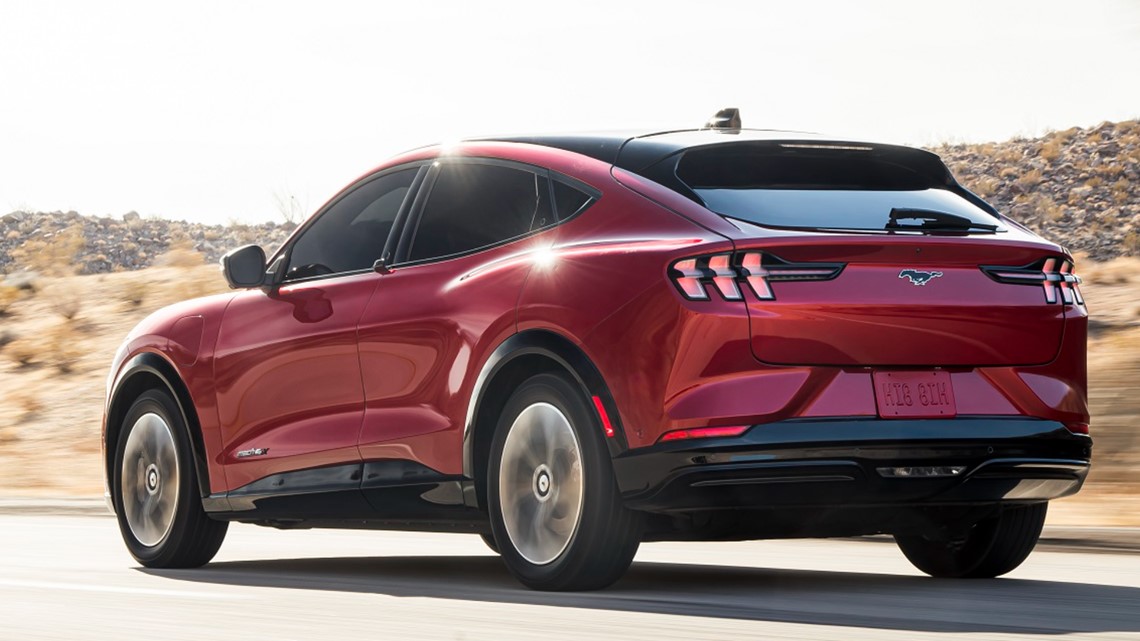 Ford stampedes into the EV age with a radical new Mustang. Familiar styling cues include the front facia, kicked up rear fenders, and wide rump with triple element taillamps. Check the tablet-style touchscreen, glass roof, and wireless device charging. Before blaspheming Ford, this crossover runs 0-60 mph in 3 seconds and wrestles curves with AWD and three driving modes: Whisper, Engage, and Unbridled. It travels 300 miles per charge – plenty to get your posse to dinner and dispel any thoughts this isn't a real Mustang.
2022 Nissan Ariya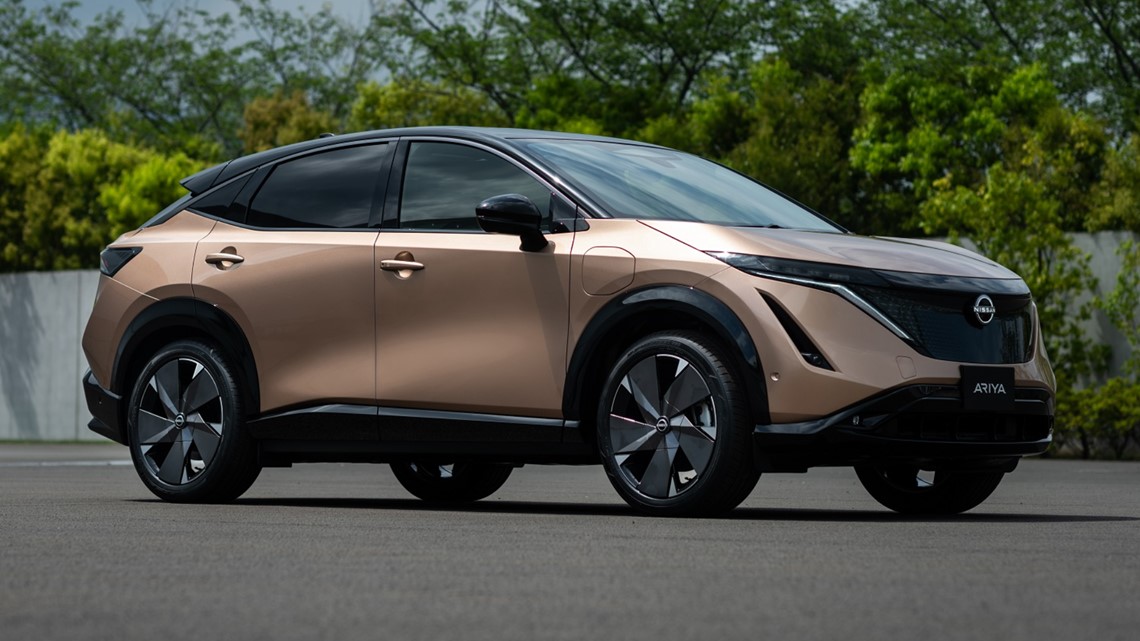 Nissan accelerates beyond the small Leaf EV as this sleek mid-size crossover will offer 300 miles range, all-wheel-drive, and hands-off driving. The lounge-like interior is a model of "Japanese Futurism" with simple curved dash, center stack with "disappearing controls", and twin screens. Autonomous braking and driver attention monitor enhance safety. Connect with Amazon Alexa, Apple CarPlay, and Android Auto. Sales of the "affordable" Ariya commence late 2021.
2022 Chevrolet Bolt EUV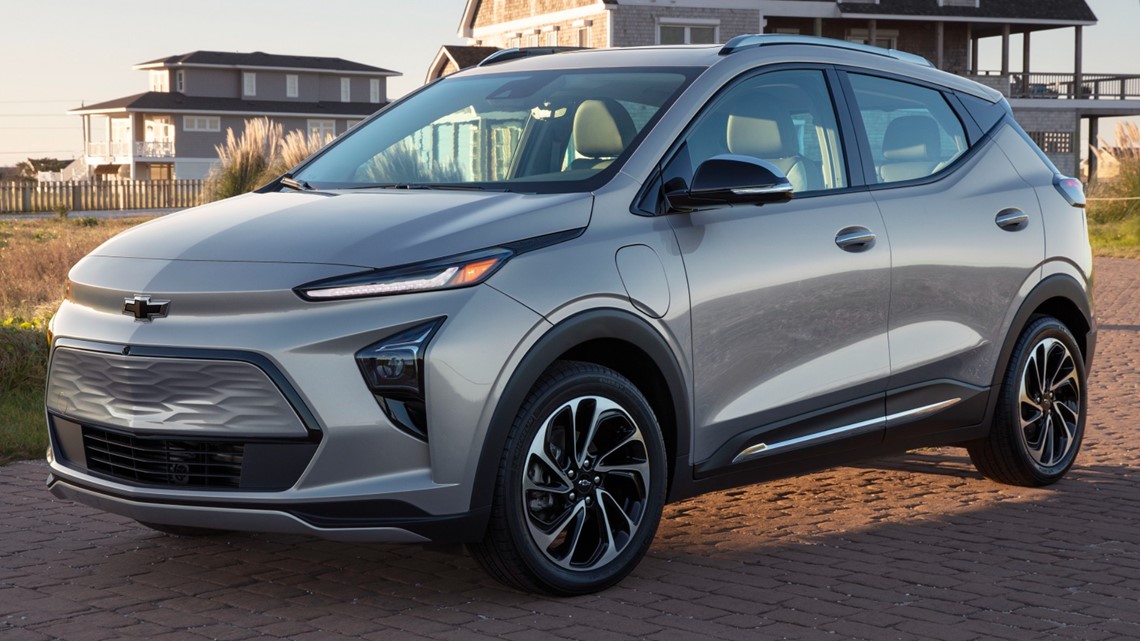 The most affordable electric crossover boasts 250 miles range, 200 horsepower, and can fast recharge 95 miles in 30 minutes. It looks good, too, with sleek styling that channels the Camaro and Equinox. A new dashboard accompanies a large touchscreen, electronic gear selector, panoramic sunroof, heated/ventilated front seats, and heated rear seats. Wireless phone charging, 4G Wi-Fi, Apple CarPlay, and Android Auto connect devices. The Bolt EUV will be Chevy's first vehicle with GM's hands-off Super Cruise driving system. Sales begin this summer.
2021 Volkswagen ID.4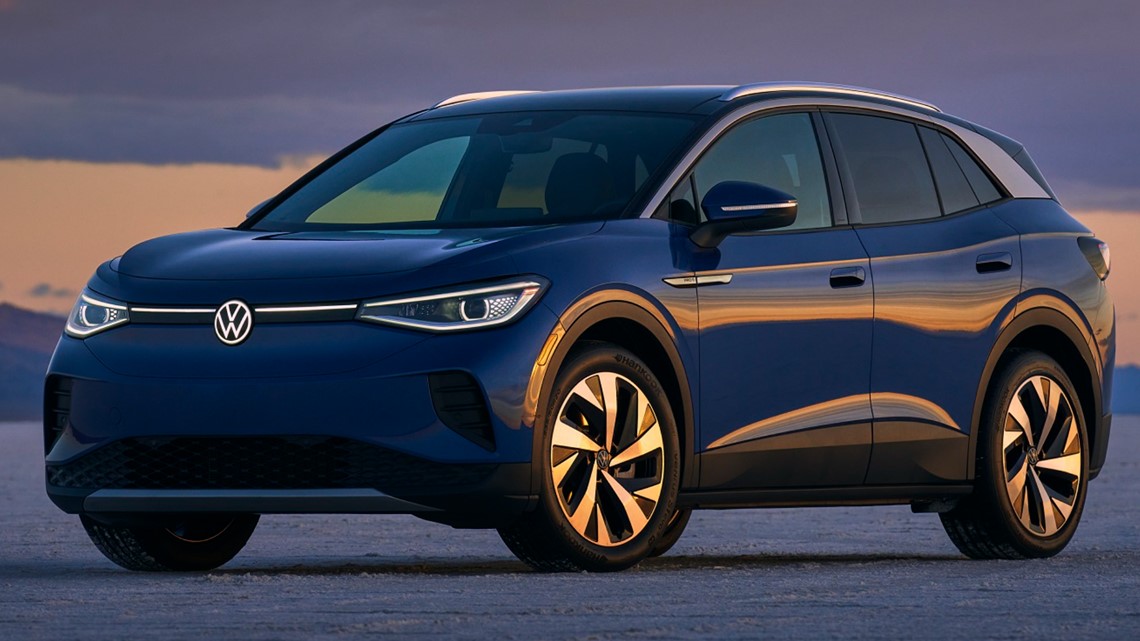 Moving beyond diesel, VW launches a family-sized electric crossover with sleek sturdy styling and minimalist interior centered on a floating touchscreen and flatscreen gauges. A panoramic sunroof, Amazon Alexa compatibility, and full suite of safety systems are available. The electric powertrain delivers 201 horsepower and 250 miles range to keep your family moving. Batteries can go from 5% to 80% charge in just 38 minutes on a fast charger (or 7.5 hours to fully charge at home). It's so quiet that synthetic sound warns pedestrians. Production will be added to VW's Chattanooga, Tennessee plant next year.
2024 GMC Hummer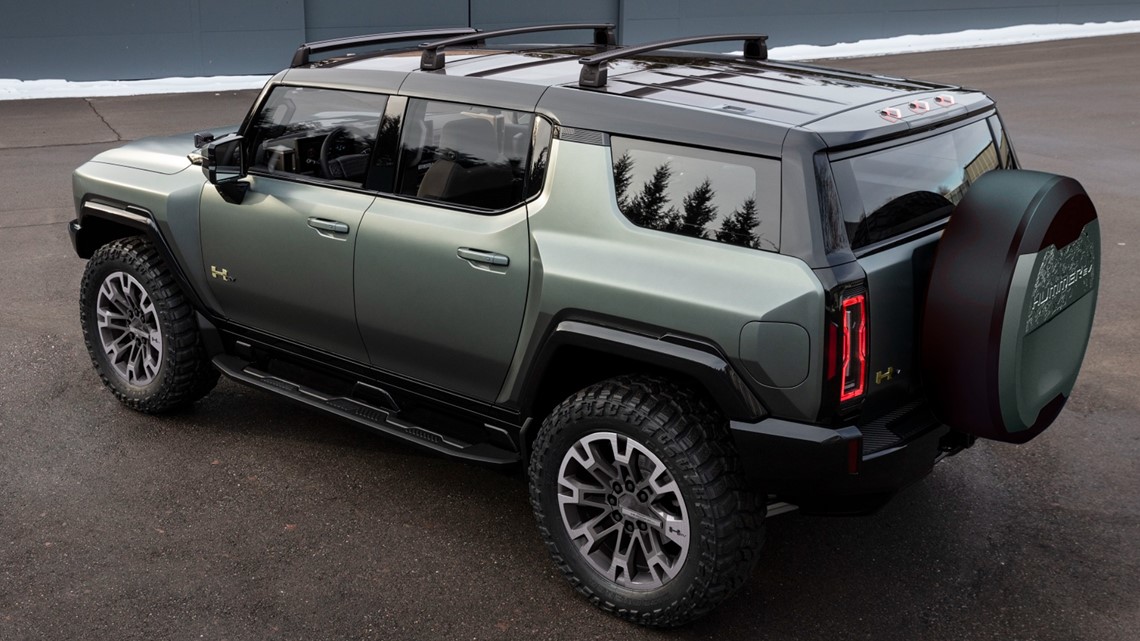 It crab-crawls, packs 830 horsepower, runs 0-60 mph in 3.5 seconds, and can travel 350 miles per charge. Removable roof panels work with an air suspension for extreme off-road enjoyment as an on-board power generator keeps campsites lit. As GM's technology leader on all-new EV architecture, the Hummer features hands-off autonomous Interstate driving, underbody cameras as off-road spotters, and can gain 100 miles of range in 10 minutes. Pickup sales begin this fall; SUV versions to follow spring of 2023.
Base price (Edition 1): $105,595 ($79,995 Spring 2024)
Casey Williams is former auto correspondent for WFYI and the Indianapolis Star plus a contributor to the Chicago Tribune's Sunday Auto Page. He has reviewed vehicles and covered the auto industry for over 25 years. He lives with his family in Broad Ripple. E-mail him at AutoCasey@aol.com; check his reviews on YouTube at AutoCasey.