INDIANAPOLIS — Indy's got more than all the games for March Madness.
We're also home to one of the few mascot companies in the entire country.
Since we won't get to see teams' mascots during the tournament because of pandemic restrictions, we wanted to give you your "mascot fix" with a behind-the-scenes look at those joyful characters are created.
In a studio in the Stutz Building downtown, amid fur, fabric and fast-stitching sewing machines, is the self-proclaimed "Queen of Fuzz," Jennifer Smith.
"That is me, because we work with lots of fuzz," Smith said with a laugh.
Smith and her daughter, Anne Dougans, are the talent behind Avant Garb, creating costumed characters for sports teams, non-profits and companies nationwide.
They're one of about ten mascot makers in the United States.
Their "wall of fame" shows just some of the hundreds of mascots they've made since Smith started the company in a garage in 1986.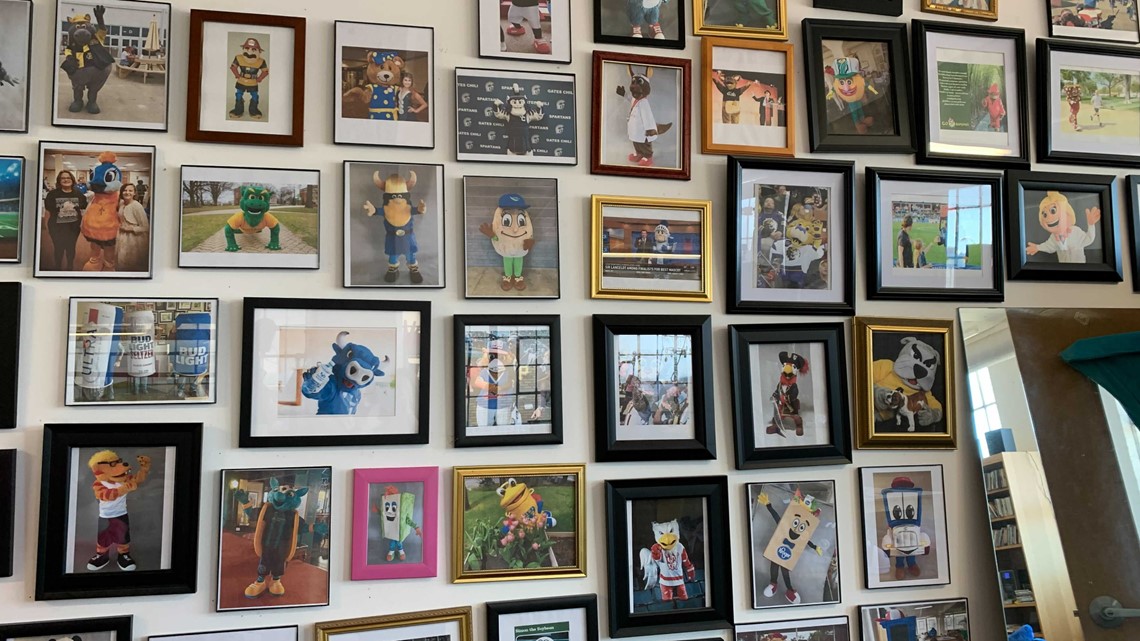 "There's Jazzy from IUPUI right there, blowing us a kiss," Smith pointed out. "That one's from George Mason. And that's Victor E. Bull, the blue bull from University of Buffalo."
They've done everything from Nitro, the mascot for the Indy Fuel, to Anne's favorite: Trash Can Dan for Delaware Solid Waste Authority.
Smith said it's tough to pick her favorite. It's usually the one she's in the middle of working on.
"So right now I'm totally in love with the South Puget Sound Community College Kraken, Percy," she said, "and when we fall in love with a mascot, that's when the magic happens."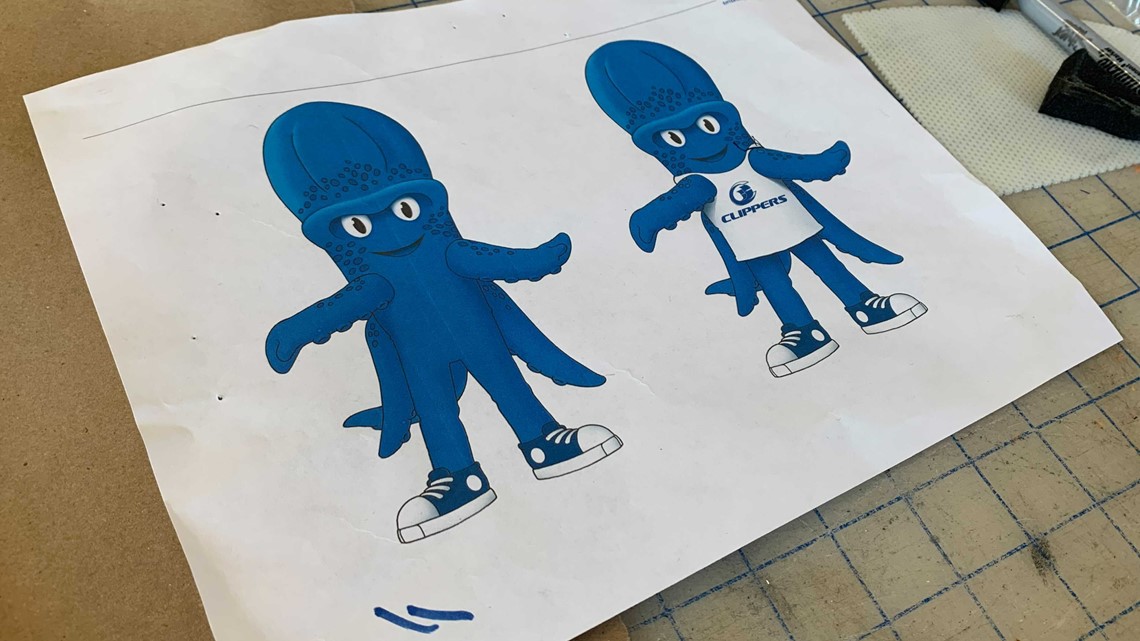 Percy is in pieces right now - an arm here, a tentacle there. The head still has to get its eyes affixed.
At Avant Garb, making mascots is pretty intense work, building these guys limb by limb.
Each mascot sells for $10,000 to $12,000.
"There's a whole intense interior structure here," Smith pointed out, showing the Velcro adjuster for the performer's shoes that go inside the Kraken's large costumed sneakers.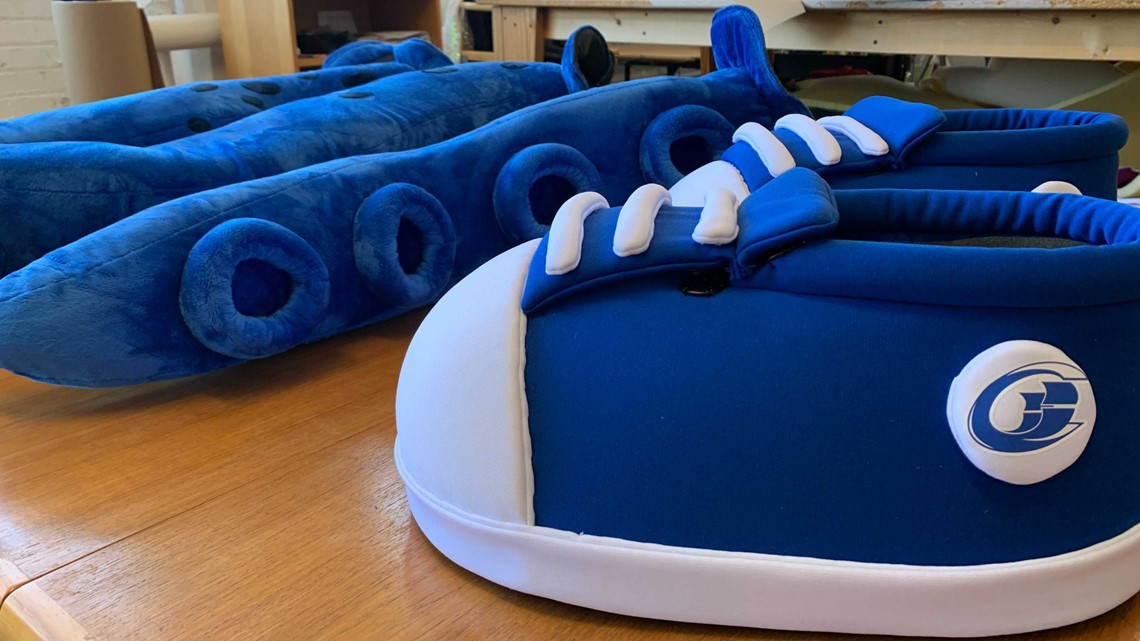 In fact, each costume is all-custom, everything from the shoes to the painted eyes to the mesh webbing so the performer inside the mascot costume can see out.
Ironically, Smith isn't even really a sports fan, but said what she creates goes beyond the game.
"When a mascot's in front of you, you can turn to the person next you and say 'big shoes! Look at those shoes' or whatever and people who wouldn't say hello to each other do. So that's what I'm interested in and that's what mascots do. They bring us together," Smith said.
When March Madness comes to town, unfortunately we won't be able to see and enjoy their handiwork. NCAA pandemic restrictions won't allow bands, cheerleaders or mascots at the tournament.
"I know, bummer. Bummer," Smith lamented. "Wouldn't it be great to see them all together?"
But she's confident they'll be back on the sidelines soon, sharing joy that starts in an Indianapolis studio.
"We really feel like we do important work," Smith said. "I sometimes say that mascots could bring peace on Earth and I might be right."
You can check out more of Avant Garb's creations here.