MONROE COUNTY, Ind. — Businesses in Monroe County are now required to post signage to encourage customers to wear face masks.
All businesses are required to post a sign (minimum size 8 by 10 inches) at the main entrance by July 8, 2020, that requests patrons wear a face covering while on the premises in order to protect employees, other customers and those with whom they are in contact.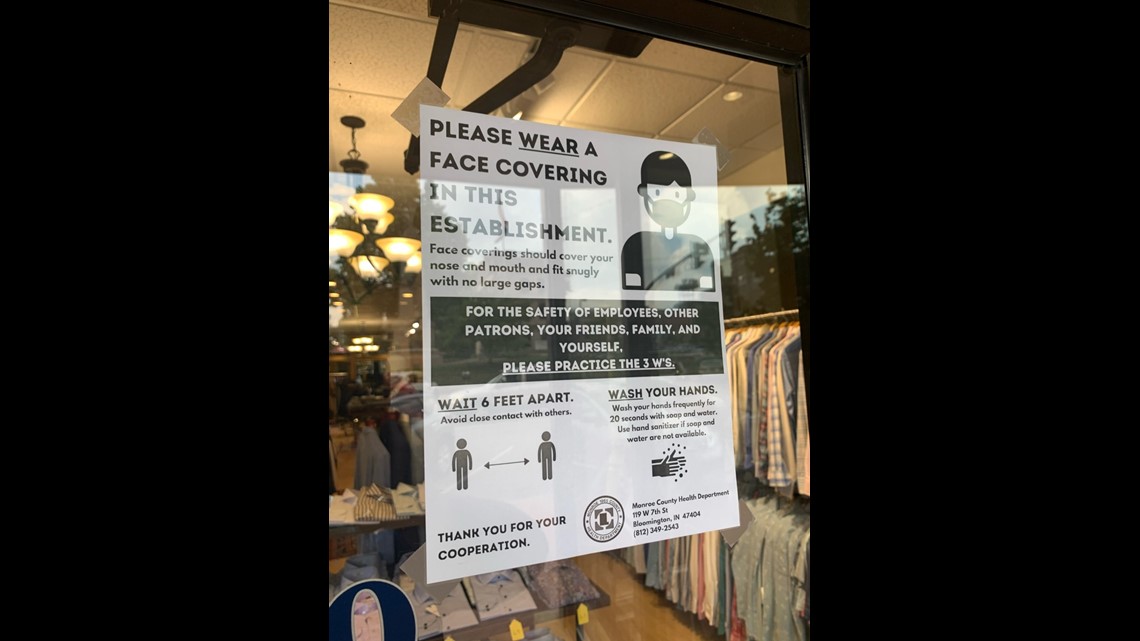 "We are monitoring the situation closely and carefully moving forward in lifting restrictions", Monroe County Health Officer Dr. Thomas Sharp said. "The only way that we can continue forward is for people to take personal responsibility for their health and others."
Wednesday, most businesses downtown were in compliance and most agreed with the order.
"I just feel like it's a good idea," Lisa Orme, owner of Lola Company, said.
Orme says she's had signage in front of her store since she reopened three weeks ago. She also offers free masks and sanitizer as customers enter her store.
Signs are available for businesses and organizations through Downtown Bloomington Inc.
Storefront signs are being given out Tuesday and Thursday afternoons at the Monroe County Courthouse.