INDIANAPOLIS (WTHR) — A Local sports gear company is making thousands of reusable face masks and other gear to lower the risk of the coronavirus.
Eyewitness News reporter Steve Jefferson learned about Millennium Gear while chatting on the phone with a friend searching for her own protective gear.
Millennium Gear is making the masks and other gear hoping to have a huge impact on the spread of COVID-19 in Indiana and other places.
Derin Graham is chief executive officer for the company. He never expected his company to be in such a pivotal position that could help save lives, but he has accepted the challenge along with his staff and employees. Especially since their gear is unique and reusuable.
"We created a mask that had a second layer to it," Graham said.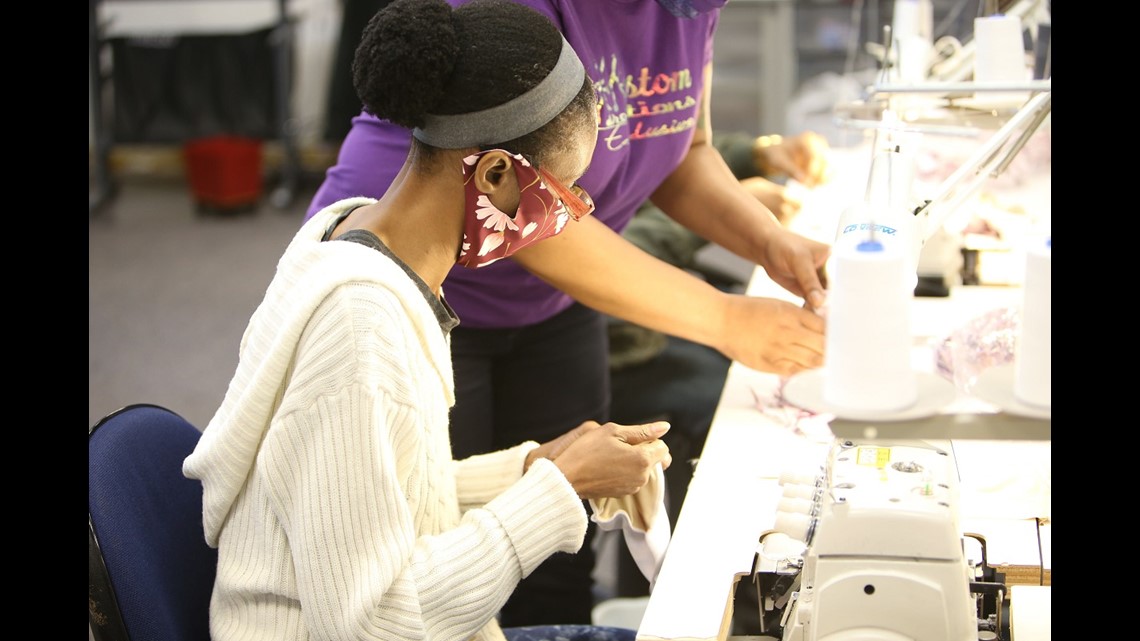 Graham talked to Eyewitness News over Zoom from the Millennium Gear sewing warehouse. He demonstrated two styles of reusable face masks his company is making.
The COVID-19 outbreak has forced even his employees to wear mask and practice social distancing.
They already have business and personal orders for 8,000 masks and other gear to protect people.
"We took on some gowns as well that we are working on to get the prototype done with so we can get that out towards the end of this week, so we will actually need more sewers," Graham said.
Graham and his staff are taking orders for shipments from businesses, health care organizations and even individuals on their website.
"Since we have so many orders we plan to hire and train seamstresses to work from home," Graham said. "So we are also in a position to offer part time work to people looking for work who know how to sew."
Right now they are in the process of trying to make about 1,000 face masks a day.