INDIANAPOLIS — It seems a lot of things are in short supply these days, everything from computer chips and new cars to diapers and chicken wings.
It comes as many businesses begin to rebound. Jeff Edwards, who owns Edwards Drive-In said, "you see a lot more people willing to come out. They feel more comfortable, they want to celebrate a birthday or whatever the case may be."
Restaurants like his, though, are still struggling to find workers. Edwards has half as many as he needs. The labor shortage has been a challenge throughout the pandemic.
But what about hot dogs? Edwards' Coney Dog is a top seller.
"Normally we sell 1,000 of them every Monday, but there's a hot dog shortage," he said.
The ones he buys used to cost $23 per box, now he pays $41 per box. The foam containers the dogs are served in have also nearly doubled in price. And the cooking oil he uses for his fries and onion rings shot up, as well - and Edwards goes through 90 cases a month.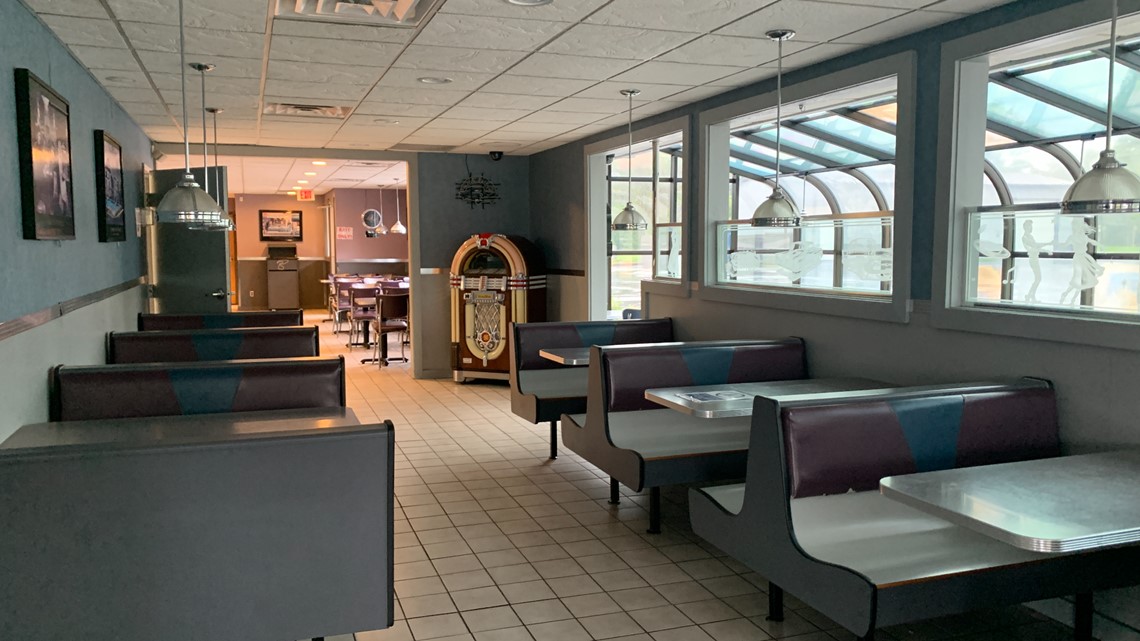 Pointing to a large plastic container filled with cooking oil, he said, "there's a shortage of caps that go on top of the jugs. They've got plenty of oil, but not the caps."
He also had to put up signs alerting customers to a "ketchup shortage," and limiting them to three packets per customer.
As of yet, there's no issue finding bottles of ketchup at the grocery store. Where the shortage comes into play is with individually-wrapped packets of ketchup, along with mustard, mayo and other condiments. (Remember, because of COVID precautions, restaurants switched from shared bottles or dispensers to packets.)
What's behind the scarcity? Simply put, manufacturing and supply chain shortages at the commercial level involving several factors. As Edwards points out, it comes just as stadiums, amusement parks and other large venues reopen, places that buy a lot of hot dogs and packaged condiments.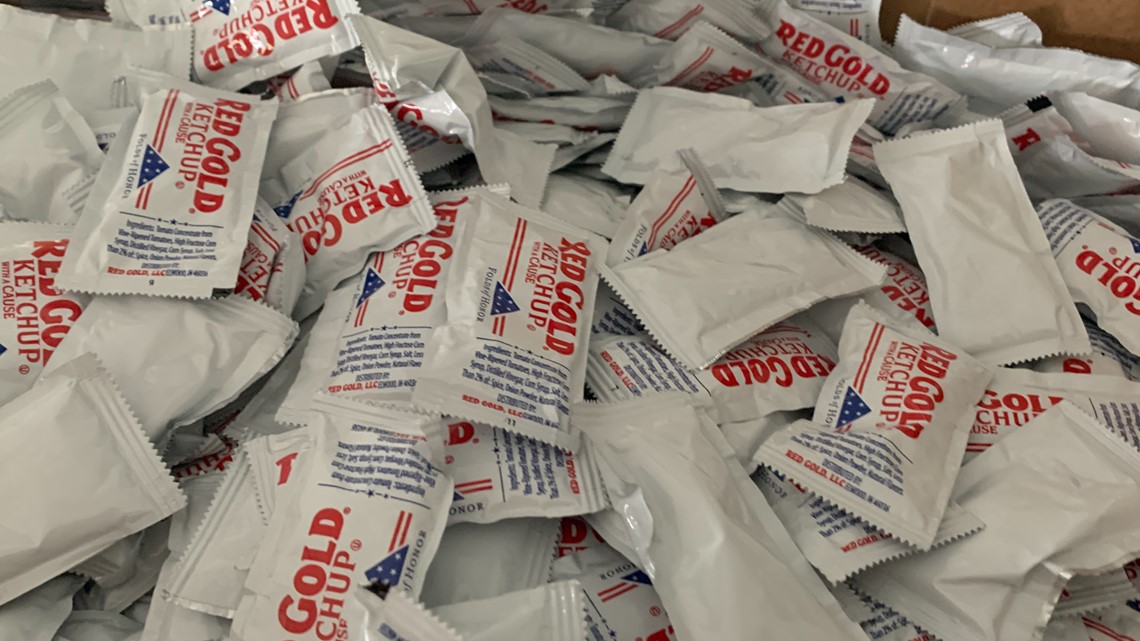 Edwards said while his costs have shot up, he hasn't raised prices on the menu yet, but suspects he'll be forced to do so soon.
"I think this is just the beginning. I think this summer is going to be a very tough summer... especially in our business, navigating what the next thing is going to be," he said. "There's obviously a chicken shortage out there. It has not affected our chicken yet, but we see signs of it going to. So it's just how do you have to adjust your menu to accommodate what you can and can't get."
And while the shortages he's seeing now are primarily in the service sector, he said he wouldn't be surprised if consumers soon feel the pinch as well in the retail sector.