FISHERS, Ind. — Kroger unveiled plans Monday for an investment of nearly $37 million in Fishers to build a new Kroger Marketplace at 116th Street and Allisonville Road.
That location will replace the current store in the shopping complex across the street, Kroger officials told 13News in a press release.
Officials said plans for the new store will be about 50,000 square feet larger than the old store at 7272 Fishers Crossing Drive, which has been there since July 28, 1996.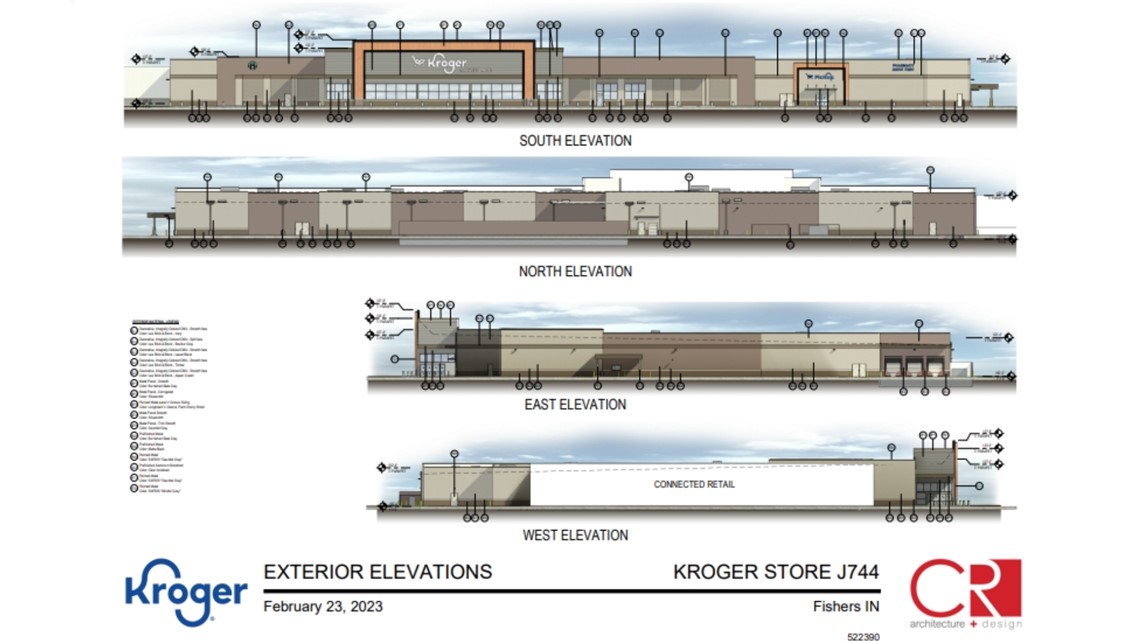 Wider aisles, Starbucks, expanded Kroger pickup and store-made popcorn made fresh in-house are some of the amenities shoppers can expect.
"We're excited to partner with Kroger on their new marketplace and look forward to the expanded options it will bring residents in west Fishers and along Allisonville Road," Fishers Mayor Scott Fadness said. "Their new store is just one of the catalysts that will jump start the transformation of this entire corridor."
A timeline for the project was not announced, but Kroger and the City of Fishers plan to host a public meeting in the coming months to discuss the project.