INDIANAPOLIS — For many people, Labor Day marks the unofficial end of summer. It's a weekend for picnics, short getaways and time with families.
As Jonathan Coffin said, "everything feels different now" because of the pandemic.
"We'll do our best to keep up with some of the normal trappings of seeing people and doing something and taking advantage of the weekend, but in a safe way," Coffin said.
For restaurant owner Greg Harden, Labor Day represents not just the end of summer, but the end of the Massachusetts Avenue street closure put in place in May to help restaurants like his expand outdoor dining.
Referring to the barricaded, tented space in front, just off the sidewalk, he said, "If it wasn't for this, I'm not sure how any of us could have survived."
Harden said he's applied for a permit from the city's Department of Works to keep his space, which encompasses several vertical parking spaces, until the end of November.
"It's really important we capitalize on summer into the fall months as much as we can, because we're all terrified of winter and what's coming," he said. "We don't know what the regulations will be and where will be with the city...so we'll prepare for the worst and hope for the best."
Several downtown businesses are also looking forward to the holiday weekend. While it's typically slow, this weekend the Indiana Convention Center is hosting the Run 4 Roses Classic.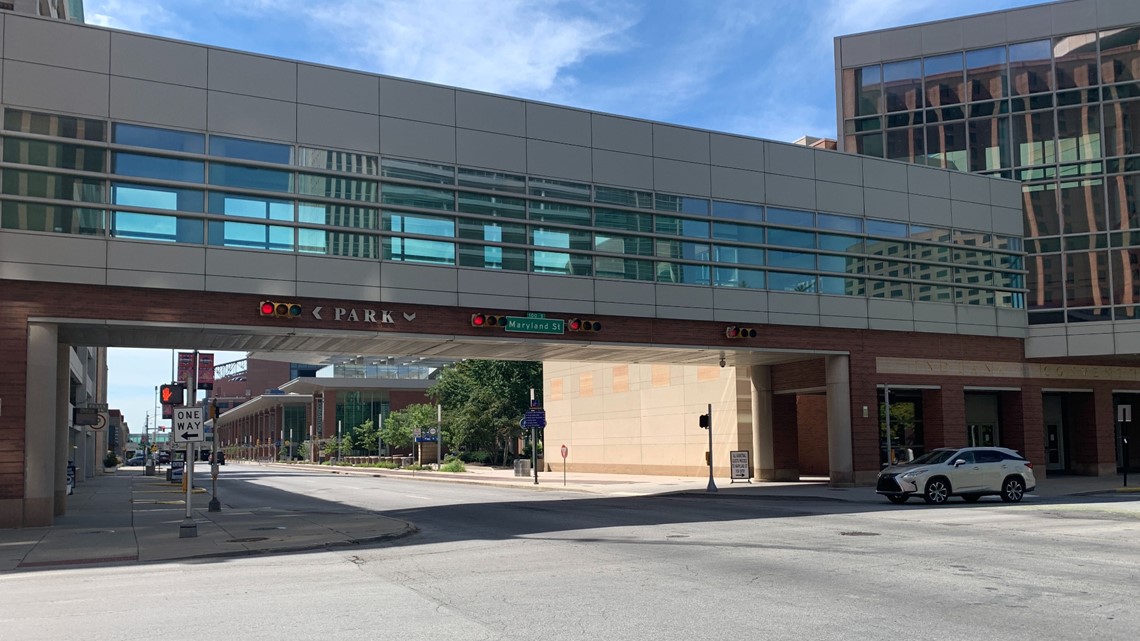 It's a girls basketball tournament drawing players from across the country for three days - 9,000 athletes in all. It's the sixth such tournament this summer, with an expected economic impact of $1.1 million. That's small by most standards, but huge when you consider that the vast majority of events planned at the ICC the last five months have been cancelled because of COVID-19.
The JW Marriott sold 47 percent of its rooms this weekend, while the Hyatt is looking at 80 percent occupancy.
"It's terrific. It's the best weekend we've had since March all of this hit," Hyatt Sales Director Shelley Maher said.
Maher said occupancy rates have been running from a low of 5 percent on weekdays to high of 23 percent on weekends.
"It's been difficult and that's why we're so excited about this weekend," she said, noting that the hotel had to furlough many of its employees because demand has been so low. "So this just allows us to bring some of our team members back and get them back to working."