INDIANAPOLIS — Plans to build a $550 million hotel at Pan Am Plaza and expand the Indiana Convention Center are a go, but will be delayed up two years. That's after the city and the Kite Realty Group signed off on a development deal, according to Capital Improvement Board (CIB) Executive Director Andy Mallon.
Plans ultimately call for two new Hilton hotels (the first a 40-story Signia hotel) with a combined 1,400 rooms.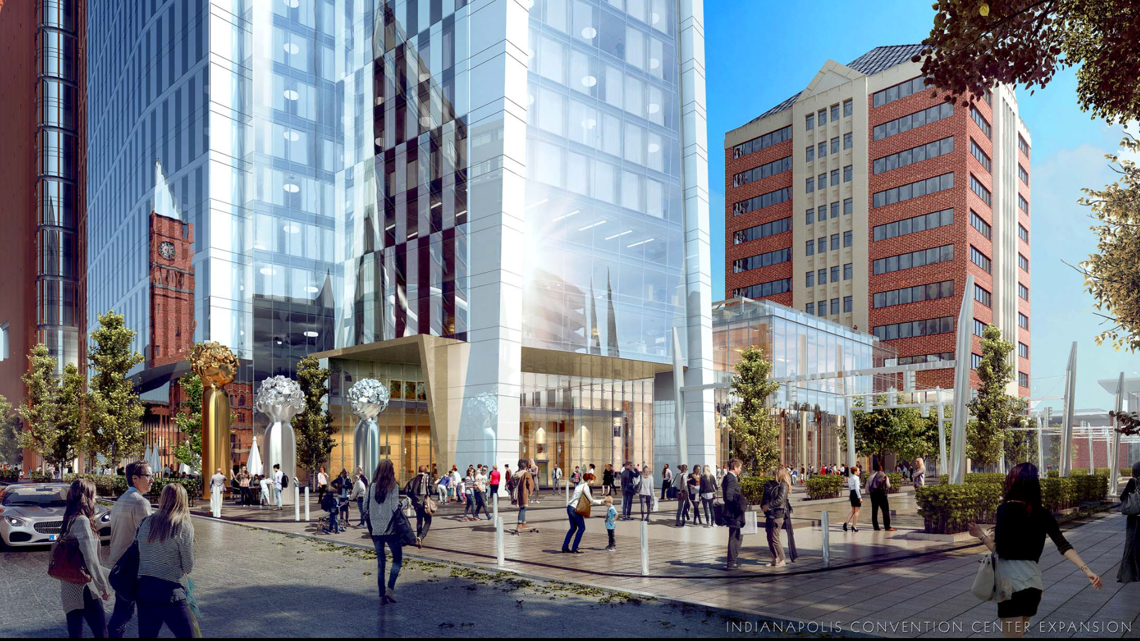 Both will be connected to the Indiana Convention Center expansion and include 143,000-square-feet of meeting space and a 50,000-square-foot ballroom. Mallon said the convention center expansion will be funded by a $125 million bond that both the Metropolitan Development Commission and City-County Council must sign off on first. Those votes are expected next month. Kite will finance the hotels.
Asked about the timing, in the midst of a pandemic when the convention and tourism industry has come to a screeching halt, Mallon said studies show recovery starting next year and being back to pre-COVID numbers by 2023. The Signia is not set to open before 2024.
"It makes us bullish about the project," Mallon said. "That this hotel and expanded convention center would come on-line just around that time to take advantage of recovery and amplify Indianapolis as a destination."
"Indianapolis has always been bold. Betting on downtown is something we've done for decades...it's looking ahead and making sure we can be competitive moving forward," said Scarlett Martin, the mayor's director of community and economic development.
Chris Gahl with Visit Indy noted the Convention Center expansion will be its sixth and is desperately needed.
"If we do not expand we risk losing millions of conventions on the the books," Gahl said. That includes conventions like GenCon and FFA, which keep getting bigger and outgrowing their space.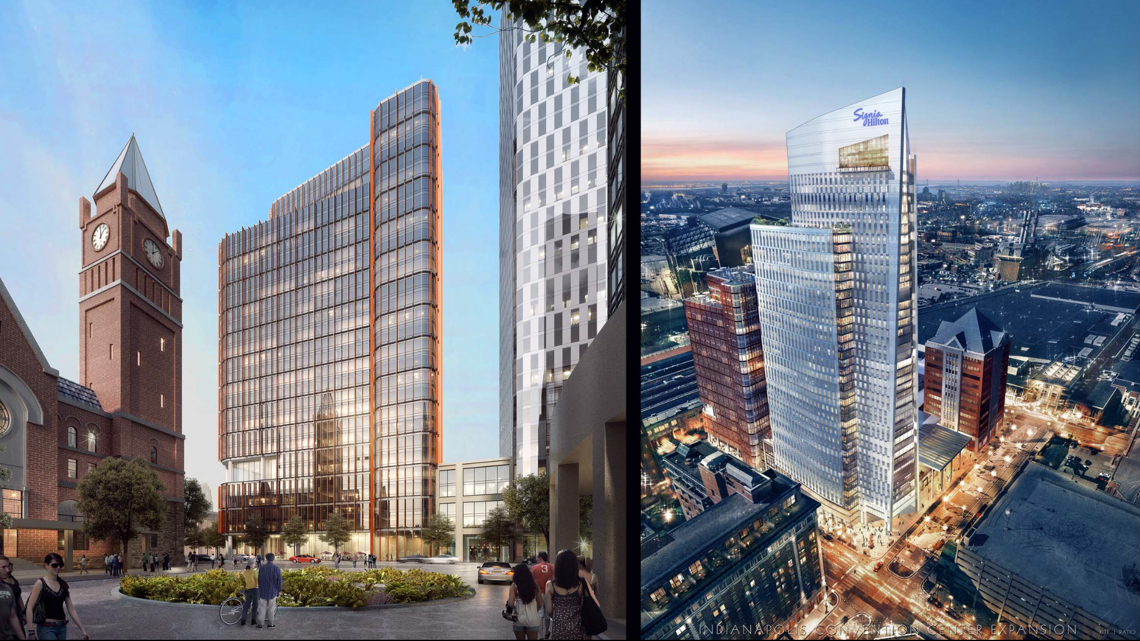 He said the expansion will also enable the city to attract new groups and host two large events simultaneously by having two convention center headquarter hotels — the Signia and JW Marriott.
Gahl noted that Kite agreed not to build its second hotel until after Signia opens and downtown hotels have two consecutive years of 72-percent occupancy. That's to keep the industry competitive.
Patrick Tamm, president and CEO of the Indiana Restaurant and Lodging Association said that's key to keep the industry competitive once it rebounds.
"The reality is...it's a great day for the hospitality industry," Tamm said. "It's a great testimony to the continued decades of civic and corporate leadership that's doubling down on the value of Indianapolis."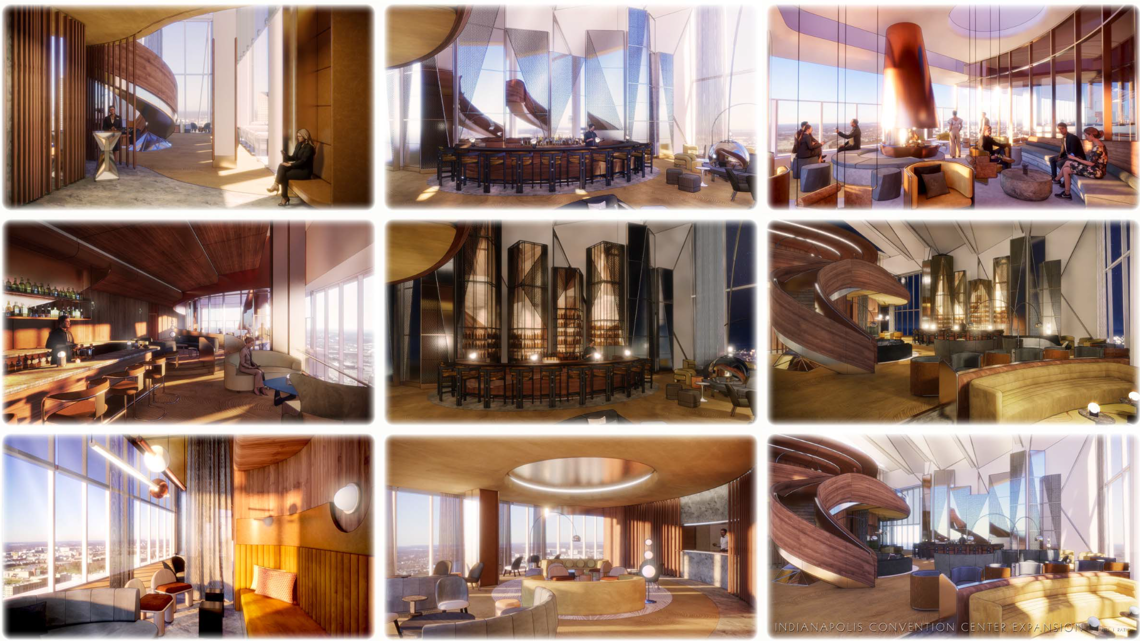 Martin noted the project will ultimately mean 2,500 construction jobs and 600 new jobs in hospitality.
"We're thinking about this as job stimulation for the downtown and it's something we can all be excited about," she said.