INDIANAPOLIS — It is known as "Indiana's Nicest Day," and it is returning to Newfields on Saturday, Sept. 9.
The 56th annual Penrod Arts Fair is expected to welcome 350 artists, in addition to the thousands of visitors.
"We are the largest single-day arts fair in the country," said Bryan Strawbridge with the Penrod Arts Fair, "something that we are very proud about."
This year, visitors can expect a few changes from years past, including the main entertainment stage being moved closer to the Newfields building.
"The goal there is to make this more of a family-friendly event," Strawbridge said.
Now, the front of the fair will also host a food vendor street. Plus, Strawbridge said there are new bars added to the garden this year.
Tickets for the fair are available online. Gates open Saturday at 9 a.m., with the fair open until 5 p.m.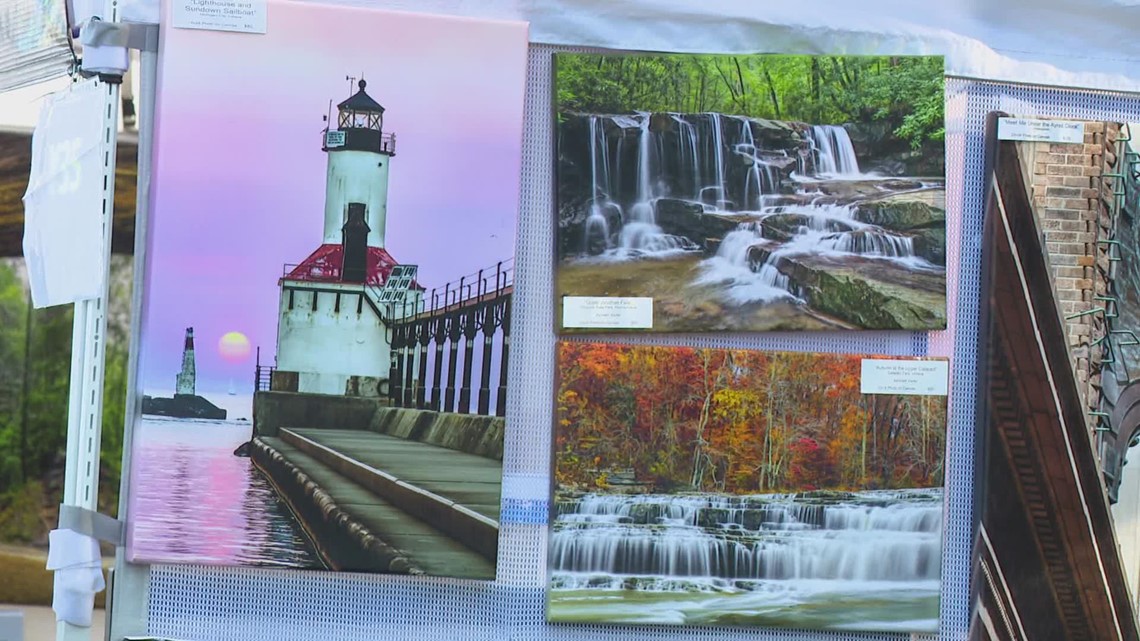 To ease parking concerns, Strawbridge said guests can enjoy a complimentary shuttle service from Lafayette Square Mall.
"We really pride ourselves on trying to make the experience as seamless and efficient for all of our patrons, so they can focus on what matters, which is looking at the beautiful art and having a great day with family and friends," Strawbridge said.
In his 10th year of volunteering with the Penrod Arts Fair, Strawbridge said the event is called Indiana's Nicest Day for a reason.
"In my very biased opinion, it is the best family experience in Indianapolis," Strawbirdge said. "And at the price, you really can't beat it."
Plus, organizers said Hoosiers who attend the event are also giving back to the community.
"We take every dollar of profit from the Penrod Arts Fair and our other sister events that we do throughout the year, and we allocate it to the central Indiana community," Strawbridge said. "We literally take every dollar that we generate from these events, in addition to putting on this great event, and we give it right back to the community."
The 2023 fair is expected to be the largest ever, according to Strawbridge.
"We have over 30 states represented with our artists," Strawbridge said. "We are thrilled."
In addition to the fair on Saturday, Penrod is also hosting a preview party the night before.
"It's an exclusive, gala-style event Friday night," Strawbridge said.
Strawbridge said tickets for Friday night's event also give guests access to the fair on Saturday.