INDIANAPOLIS — It's been said that a picture is worth a thousand words.
Home to about 550 students, each classroom worked on a special project for Black History Month.
In Mrs. Morgan Joyner's sixth grade classroom, her students decided to recreate historic photographs from legendary Black photographer Moneta Sleet Jr.
"They directed the photo," Joyner said. "They took the photo, and then, they are working on editing the photos as well."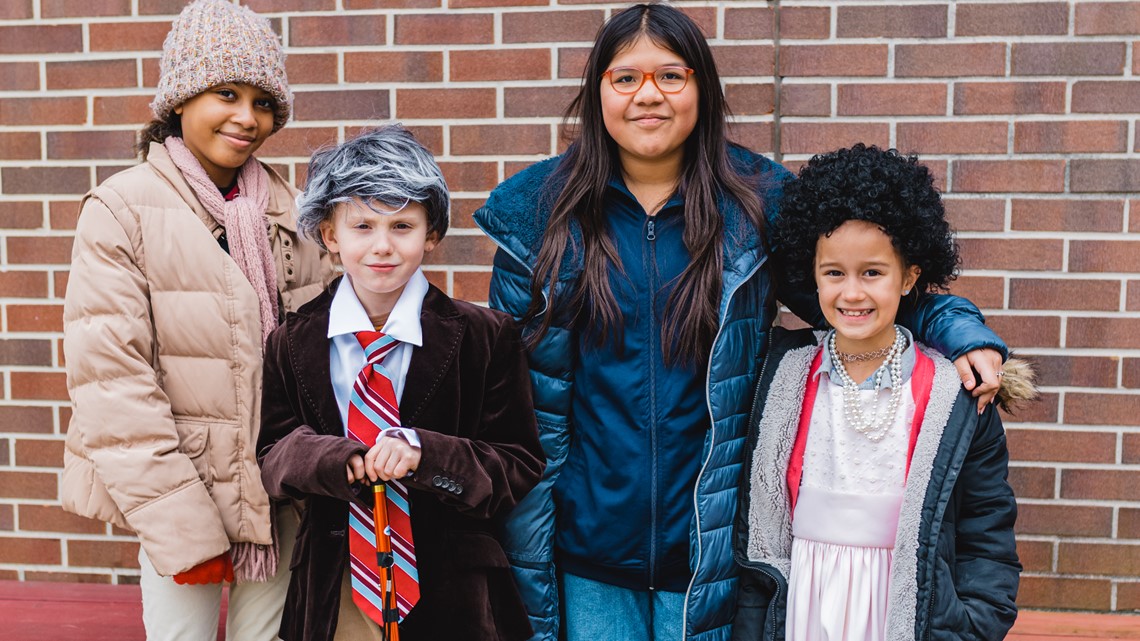 "Yeah, it's pretty cool," sixth grader Jaevion Williams said.
Using other students as actors and props from the costume closet, the students worked with Joyner to recreate more than a dozen iconic photos.
Each photo shows School 91 students posing as civil rights leaders like Dr. Martin Luther King Jr. and Billie Holiday.
"It's really cool to see students see themselves in history and to see themselves in the future," Joyner said.
IPS Rousseau McClellan Montessori School 91 Black History Month project 2023
For Joyner, this project is extra special.
She happens to be a wedding photographer in the summers, so she said when the school's Race Equity Committee selected a photographer for her classroom to study, Joyner was prepared.
Joyner even let her students use her professional camera to take the photos. They also used her computer software to edit them.
"I've never actually used a real camera before," sixth grader Rondell Sarver said. "So, it was actually cool to hold one. I never thought it would be that heavy."
Joyner also happens to be a School 91 alumna, where she remembers similar projects during her time in K-8.
"This school has always been really focused on meaningful learning opportunities," Joyner said.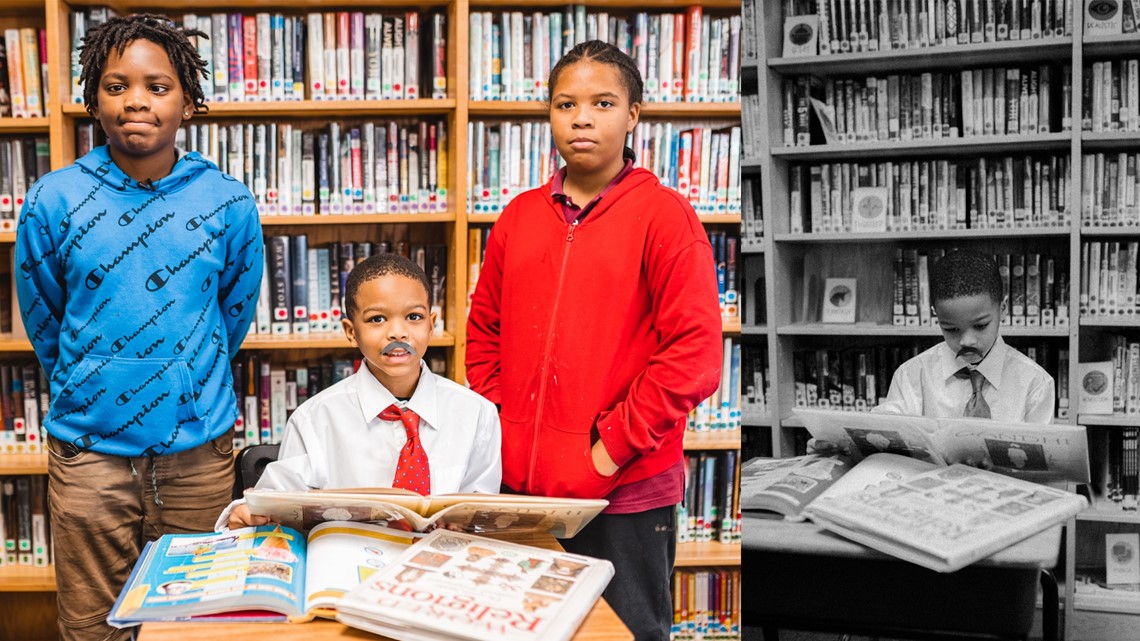 For their project, Jaevion and Rondell chose a portrait of Dr. Martin Luther King Jr.
"Yeah, my mom is going to be happy because she likes Martin Luther King," Jaevion said. "It was fun to do this project, especially since we are friends."
Jaevion and Rondell also said they understand the importance of the photos, especially during Black History Month.
"Because back then, we didn't get treated right and things like that," Jaevion said.
Each photo is now on display inside School 91 for other classrooms to admire.