GREENCASTLE, Ind. — Percy Julian is considered one of the greatest scientists of the 20th century. He was born in 1899 in Montgomery, Alabama and is the grandson of slaves.
Because he was Black, Julian was only allowed to go to school until the eighth grade. But a teacher saw more in him — a lot more. That teacher helped get him into DePauw University in Greencastle, Indiana.
Julian was considered a "sub-freshman" and had to take several classes to catch up on his schooling. He went from sub-freshman to valedictorian at DePauw just four years later.
After graduation, Julian ran into more obstacles because of the color of his skin. It took some time to get into a graduate program. He could not get in or get the financial support in the United States to further his education. In fact, he had to do his doctoral studies in Vienna, Austria.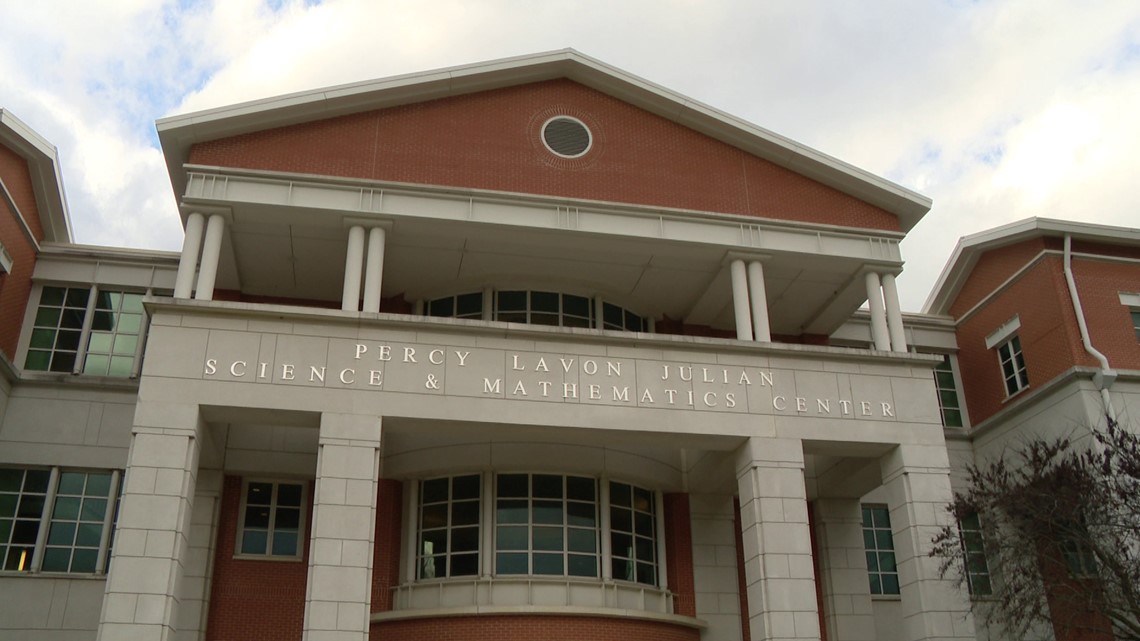 Julian's chemistry career spanned four decades. Dr. Bridget Gourly, a professor at DePauw, said Julian made several valuable discoveries that led to medications like birth control, steroids and a drug to treat glaucoma.
To this day, millions of people still benefit from steroid medications based on the chemistry of plants. These drugs are still made from soybeans, using chemical steps Julian pioneered.
Julian's determination was not just to succeed, but a determination to make a difference – to make a contribution. His impacts are still felt on campus today.
Dejuan Jones is a third-year student at DePauw University and did one of his first assignments on a role model. He chose Percy Julian.
"He didn't take 'no' for an answer...he found another path to go down," Jones said.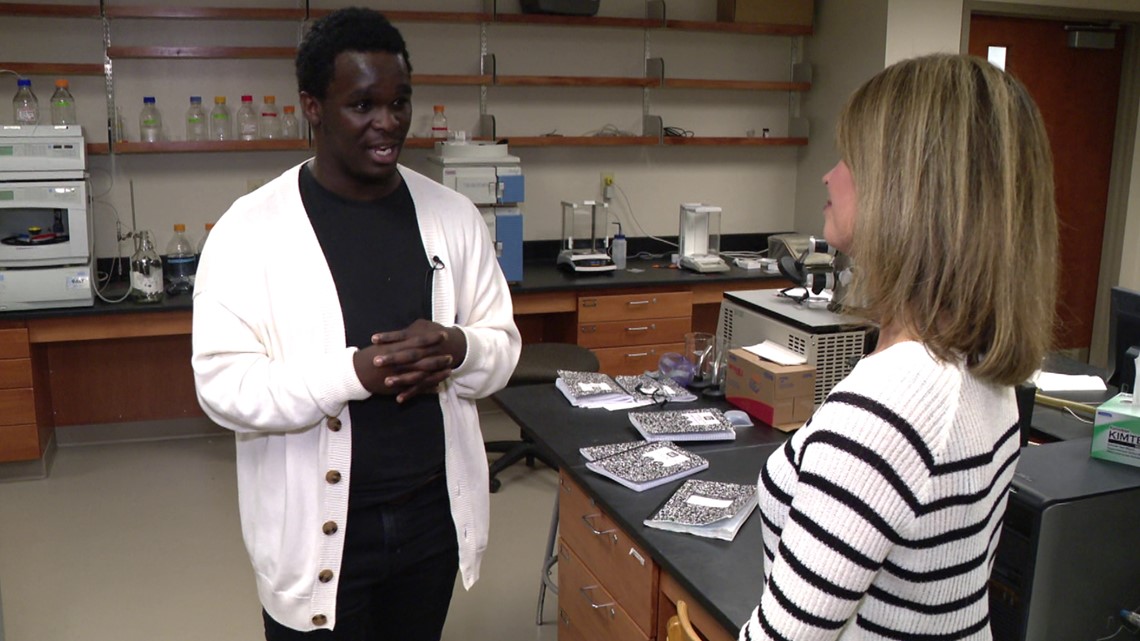 Jones understands the zig-zag life sometimes throws at you, but he is still pushing forward to reach his goals.
"It just really warms my heart and let me know I'm not alone and there was somebody there who did it before me," Jones said.
Julian's life is a story of great accomplishments and overcoming tremendous odds. It's a story about who we are and what we stand for, the challenges that have been there and the challenges that are still with us.