INDIANAPOLIS — Tucked away inside an old auxiliary gym at Crispus Attucks High School sits a treasure trove of years past.
"Even though we are in our 25th year, it feels as though we are just getting started," Chester said.
Each turn inside the museum showcases moments and faces in time. Each story on the walls documents the history of the first all-Black high school in Indiana and the challenges the Black community has endured ever since.
The museum often welcomes local Indianapolis Public Schools students, like eighth-grader Kaya Avery.
"Learning about my history and stuff I wasn't told is really helpful," Avery said. "It expands how I think about the world and how I see the world in good and bad ways, so I think that's really important."
Chester said he welcomes guests from around the world into the Crispus Attucks Museum. Some of his favorites are the children.
"It is a treasure and a passion of love and dedication," Chester said.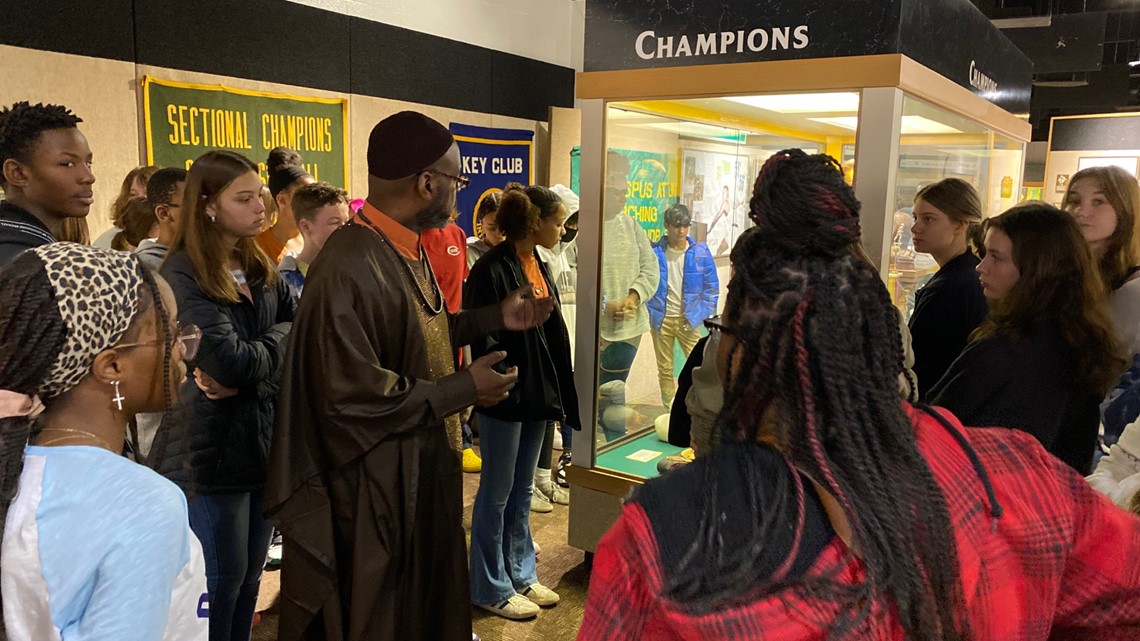 Chester's love and dedication does not go unnoticed by IPS students from Center for Inquiry School 70.
"In school, you get to learn from textbooks, and you only get one side of the story," Avery said. "Hearing it from him, he's educated himself from multiple different perspectives."
Kaya's classmate Renner Langellier agrees.
"It's super cool to have this huge time capsule of Crispus Attucks," Renner said. "It's so much easier to learn by seeing and being close to something, instead of just hearing it."
For Chester, his interest in history started when he was a student, too. When he was 6 or 7 years old, Chester said he was introduced to history, thanks to his parents.
"I was captivated," Chester said. "From that point, all my studies, all my time, all my research, my dedication has been toward education and information."
Then, when he was 16 or 17 years old, Chester said he was first introduced to museums. The rest was history, as they say.
"It's been nothing but education and museum science," Chester said.
While Chester acknowledges the progress inside the museum over the decades, he said new exhibits are on the way into the space, each sharing a similar message.
Chester said some of the messages on the walls and in the photos of Black Americans and Hoosiers still ring true today.
"Here we are speaking and teaching of the early half of the 20th century, and we are well into the 21st century," Chester said. "We are still having to revisit some of these things and some of these challenges that we should have overcome by now."
Chester said it's the passion that keeps him coming back to the museum.
"We will continue to work together to bring about this divine change that America so rightfully deserves," Chester said.
Organizers say the museum would not be possible without the support of IPS, which owns and operates the museum, and the Indianapolis community.
Chester said most of the items on display were given to the museum over the years.
"99.9% of what you will experience in the museum is donated by the community," Chester said.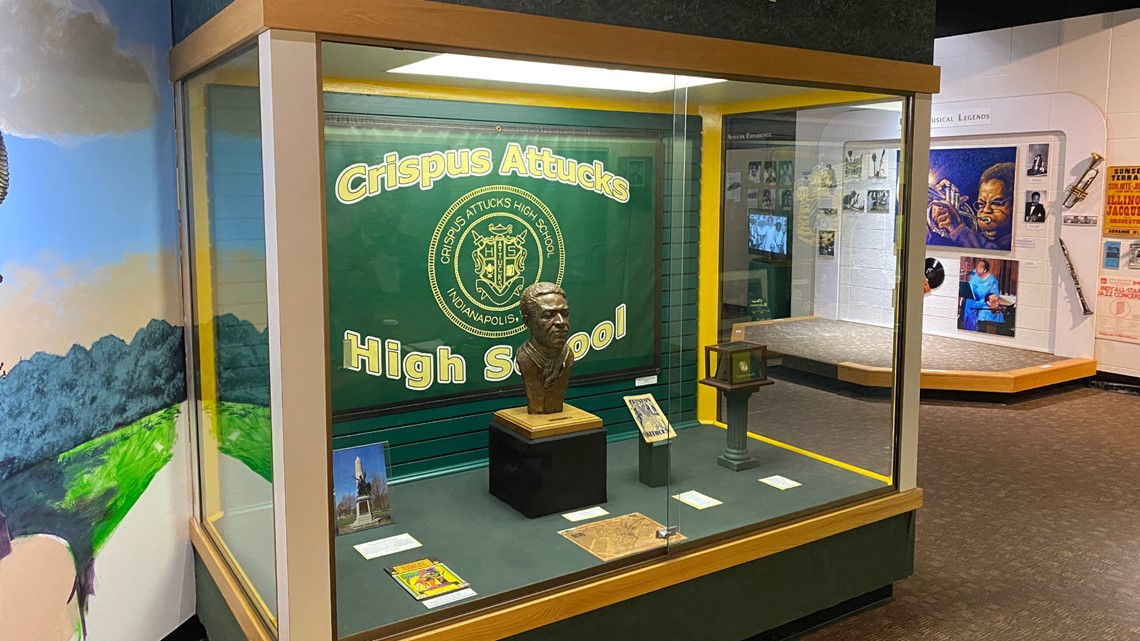 While the walls and cabinets are filled inside, Chester said there are three times as many items in the archival collection.
To anyone holding on to a piece of Crispus Attucks' past and wondering if it's worth any value, Chester encourages Hoosiers to stop by.
"Let us be the judge of that," Chester said.
The curator said he is also willing to pick up items in the community. Historical pieces can also be loaned to the museum.
The Crispus Attucks Museum is open six days a week by appointment. Doors are open 10 a.m. to 6 p.m. during the week. The museum is open from 10 a.m. to 3 p.m. on the weekends.
"Come on out," Chester said. "We are here all year, every year."