CLINTON COUNTY, Ind — After spending more than 500 days at the Humane Society of Clinton County, one lucky dog has finally found his forever home.
Archer had been at the Frankfort shelter since November 2018. His owner was hospitalized and could no longer care for him. Archer was rescued from his poor conditions in the home and brought to the shelter.
13News first featured Archer when he had been in the shelter for more than a year and had finally gotten healthy enough to be ready for adoption. After 510 days in the shelter, Susan McVay said her family adopted the dog — renaming him Archie — on April 21.
McVay said Archie is finally happy, healthy, and most importantly, home.
Shelter dog adopted after 510 days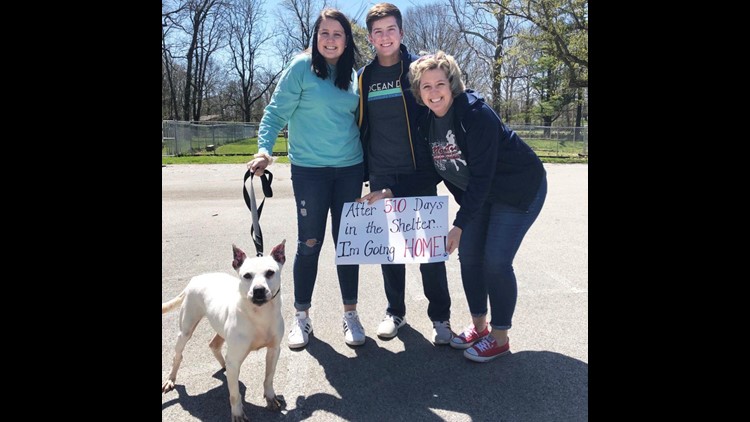 To see other animals the shelter has up for adoption, visit their page on Petfinder. Call the shelter at 765-670-7924 to ask questions about adoptions.