COLORADO, USA — One of my favorite parts of snow days as a kid was making snow ice cream with my mom and brother.
It was a special treat that we only got on days when there was perfect, fluffy snow blanketing our yard. And we all loved it.
If you want to try this fun treat on a snow day, I'll let you in on our secret recipe.
I'm sure there are several different ways to make snow ice cream, but this is the way my family always did it. And, personally, I think it's delicious.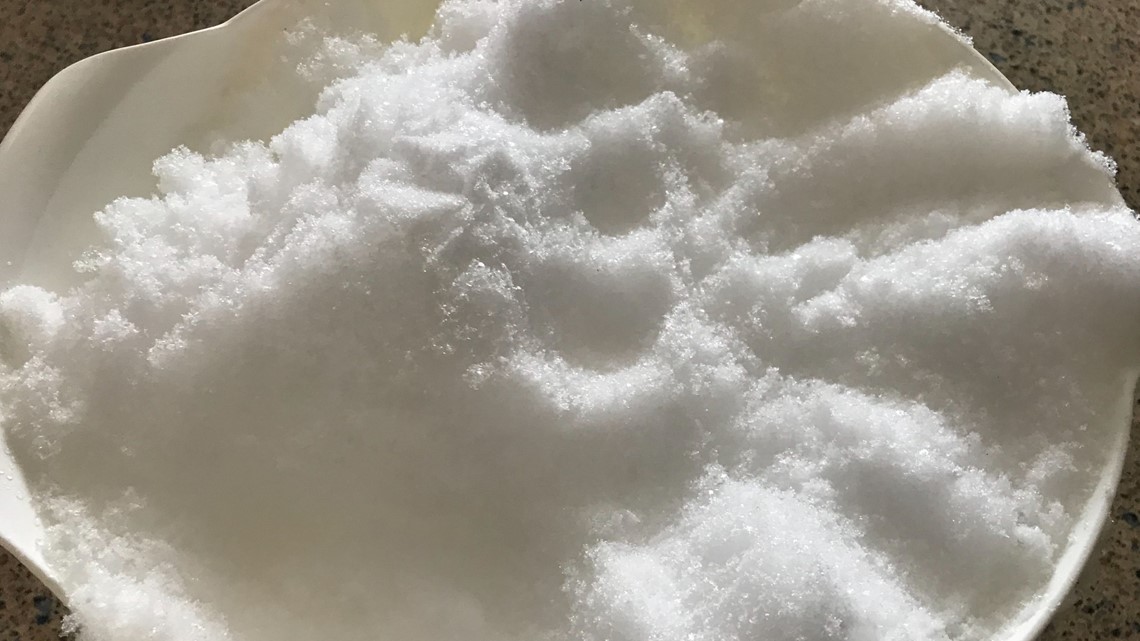 1. Start by getting a big bowl and filling it up with fresh, untouched snow.
2. Sprinkle a generous amount of sugar over the snow.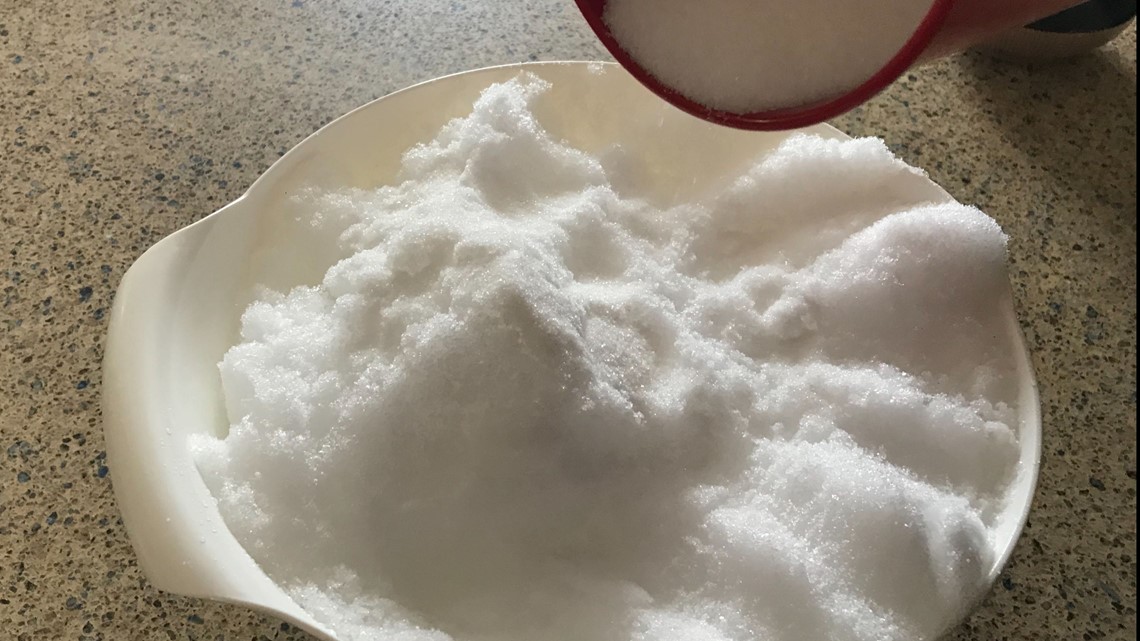 3. Add some vanilla extract. I generally use about a cap full to start.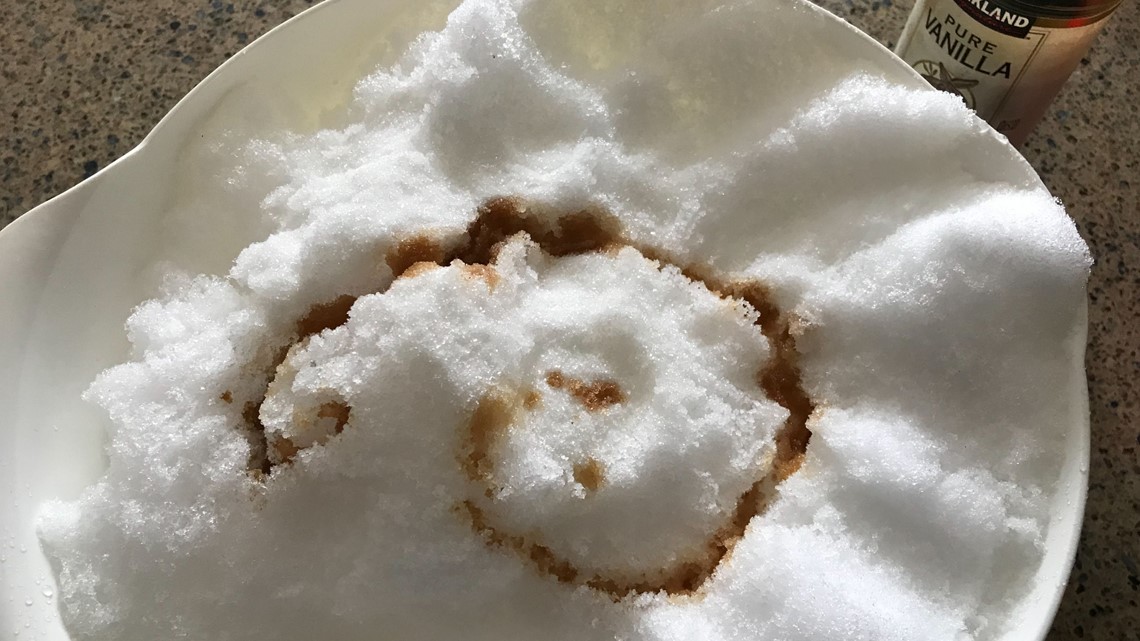 4. Finally, pour in a little bit of milk. About 1/4 cup or less should do, depending on the size of your bowl.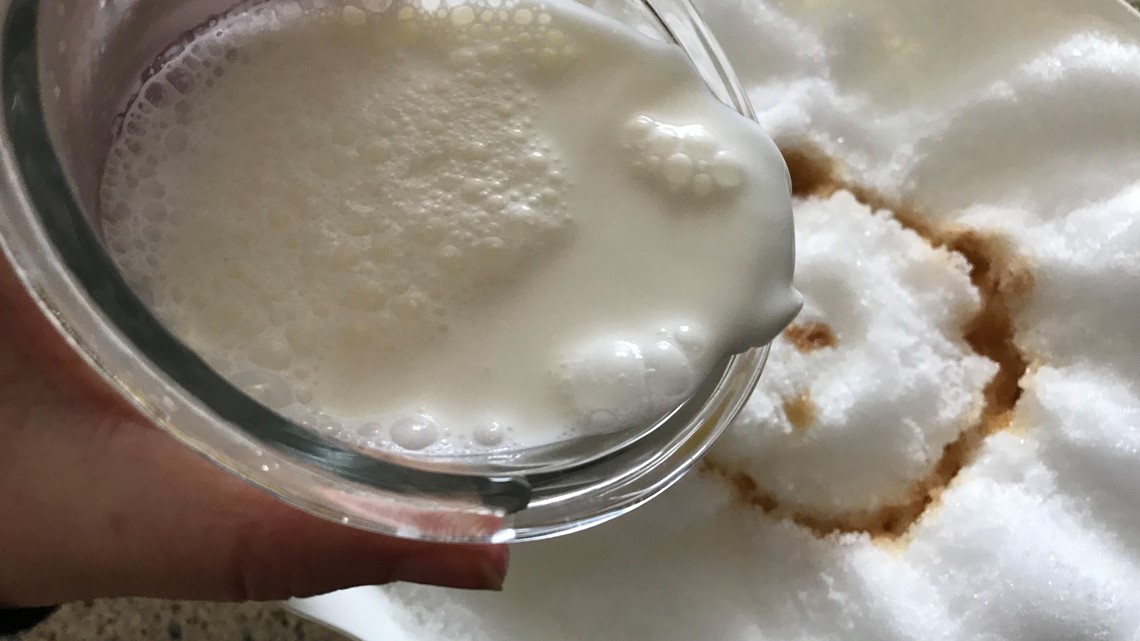 5. Mix it all together well. Taste and add more sugar or vanilla as needed to taste. Add more milk as needed for the texture.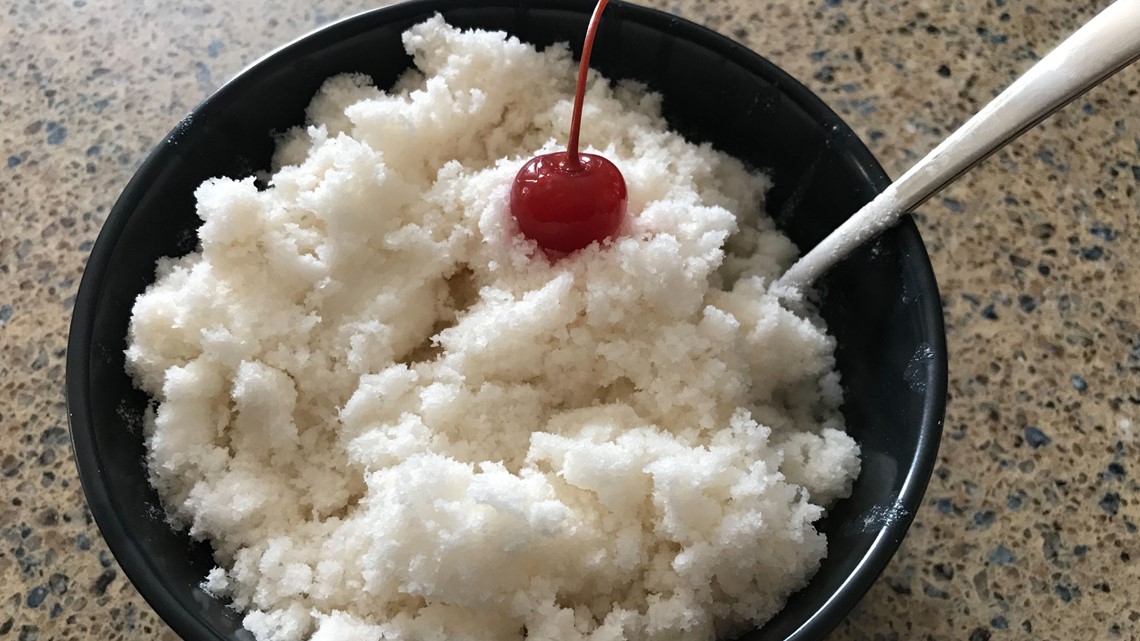 We need your help contributing to #9WX.
Two of the easiest ways to share your perspective with 9NEWS are through text messages and the 'Near Me' feature on the 9NEWS app.
As a #9WX contributor, your photos or videos could be shared on our newscasts, website, and social media pages.
NEAR ME
Open the 9NEWS app on your smartphone
On the bottom right, you'll see a button called 'Near Me'—click it
A map will pop up, zoom in or out to find photos, videos, and stories from around Colorado
A black pin means it's from 9NEWS, and an orange pin means it's someone shared by the community, like you! Red pins indicate breaking news.
You can even search for a specific location using the search bar at the bottom. For example, if you type in Westminster, it will automatically take you to photos and stories from that area.
To share content with us:
Click the orange button in the top left part of the screen that says "Share with Us"
Upload your photo or video directly from your device
Fill out the fields: give it a title, a credit, your email, and tell us where it was taken
It will then be reviewed and approved by 9NEWS
TEXT MESSAGE
Text 9NEWS at 303-871-1491 to share what you see happening in your community. You can text a photo, video or question.