On April 29, a male babirusa piglet was born to its mother, Patrice, and father, Albus. The unnamed piglet is the pair's second piglet.
Patrice and Albus' first piglet, Babs, was born in 2015 and currently lives at the Audubon Zoo in New Orleans, Louisiana.
These animals are a bit unusual and entirely different from other wild pigs, according to zoo officials. Babirusa pigs have distinct upper teeth that grow through the top of the male's snout.
"These tusk-like teeth have inspired numerous indigenous myths, legends and artwork since humans first encountered them around 30,000 years ago," officials said.
You can find the new piglet exploring the Zoo's Islands dayroom from 10 a.m. to noon starting June 7 through June 18.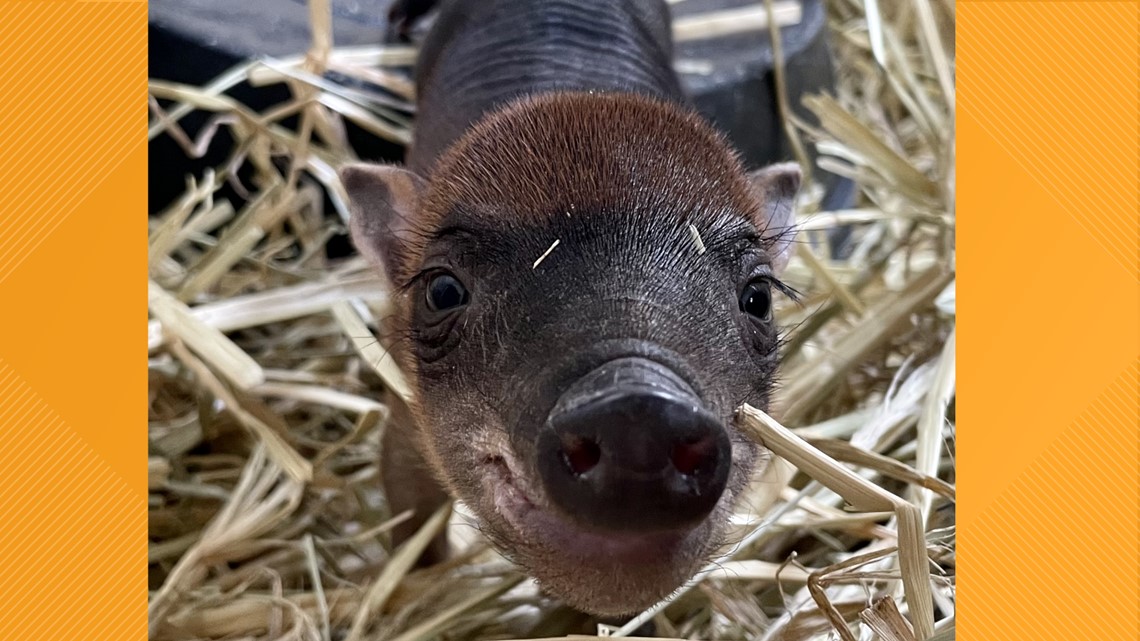 In the wild, these pigs can only be found on four islands in Indonesia.
Their isolated native population is considered vulnerable due to overhunting and habitat destruction.
Zoo Mammal Assistant Curator Jill Katka said the new piglet has been doing fantastic since his birth.
"He's been zooming around since day one -- nothing is too much of a challenge for him. He has personality plus!" Katka said.
Eventually, Albus will leave the piglet and his mom to bond on their own, as they do in the wild.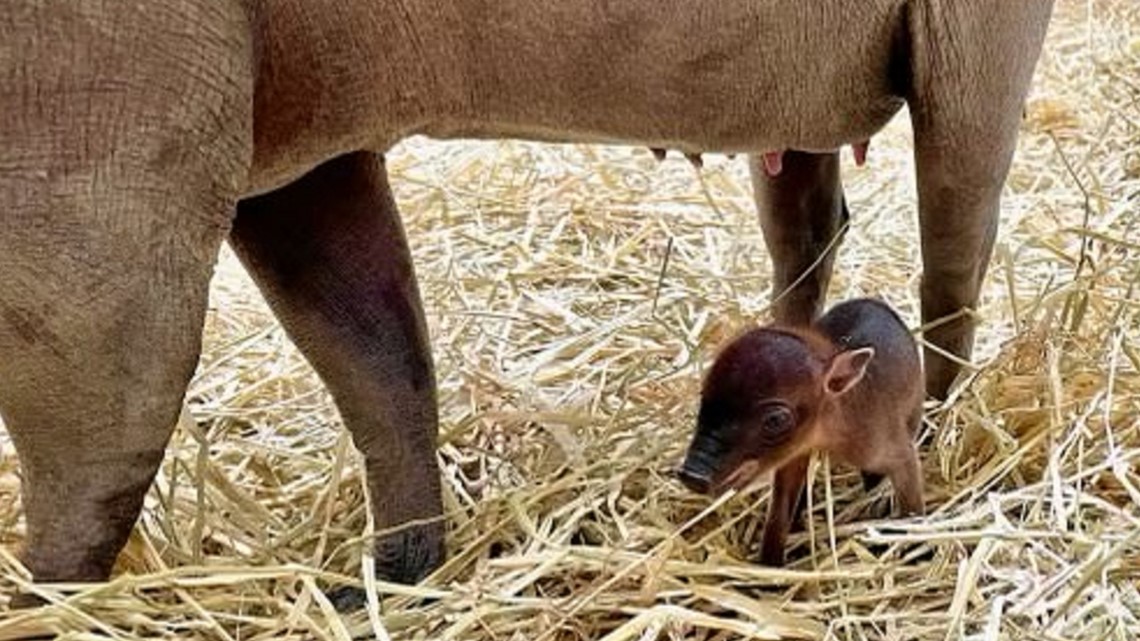 If you'd like to support the Zoo in taking care of the babirusas and their new child, the Zoo offers "adoption packages" at various levels. More here.
"Every animal birth is significant," Zoo Director Dan Maloney said. "This is what our Zoo community does, we save animals together. Along with other AZA-accredited zoos, your Louisville Zoo is proud to tell the story about a fascinating and special animal we are helping to propagate and protect."
After Father's Day, the zoo said the babirusas will begin their rotation throughout the four viewing areas of the Islands exhibit.
Make it easy to keep up-to-date with more stories like this. Download the WHAS11 News app now. For Apple or Android users.