INDIANAPOLIS — One organization is hoping to find homes for more than 100 animals, just in time for fall.
The "Fall in Love" adoption event will be held from 10 a.m. to 5 p.m.
All of the available animals will be free to adopt, but donations are appreciated, according to organizers. Free gift bags will be given to all adopters with limited supplies.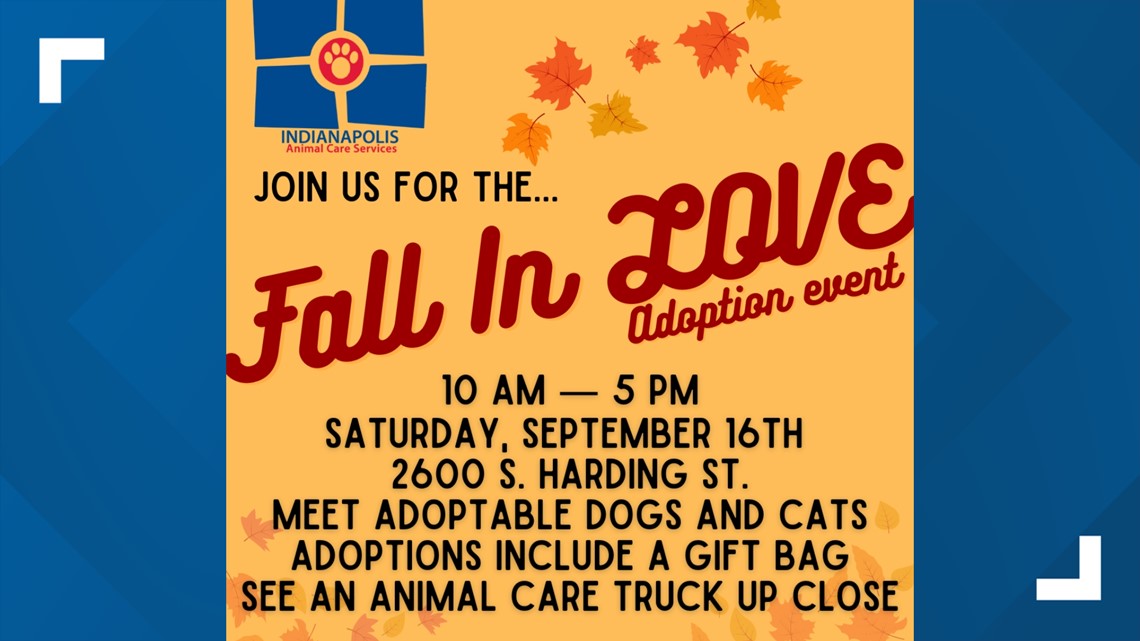 The adoption event will take place at 2600 S. Harding St., Indianapolis, IN, 46221.
For more information on "Fall in Love," click here.