INDIANAPOLIS — Indianapolis Animal Care Services are trying to find out who impaled a cat with a pair of pliers on the southeast side of the city.
IACS said a woman who had been feeding the cat rushed the animal to the shelter after finding it had been stabbed in the head with a pair of needle-nosed pliers.
The shelter shared an X-ray of the cat with the pliers in its head. The veterinarian at IACS was able to remove the pliers.
"Even though we were all shocked, [the medical team] was still able to be like, 'OK, we need to start doing all the necessary things to make sure we try and save this cat,'" said Roxie Randall with IACS.
On Wednesday the cat was doing much better. Randall said a staff member who helped save her will now adopt her. The goal is to bring her home Wednesday night.
"Our medical team, they truly work wonders here with the animals," Randall said.
According to IACS, the cat was known to be in the Sandorf Park area, near South Keystone Avenue and East Raymond Street.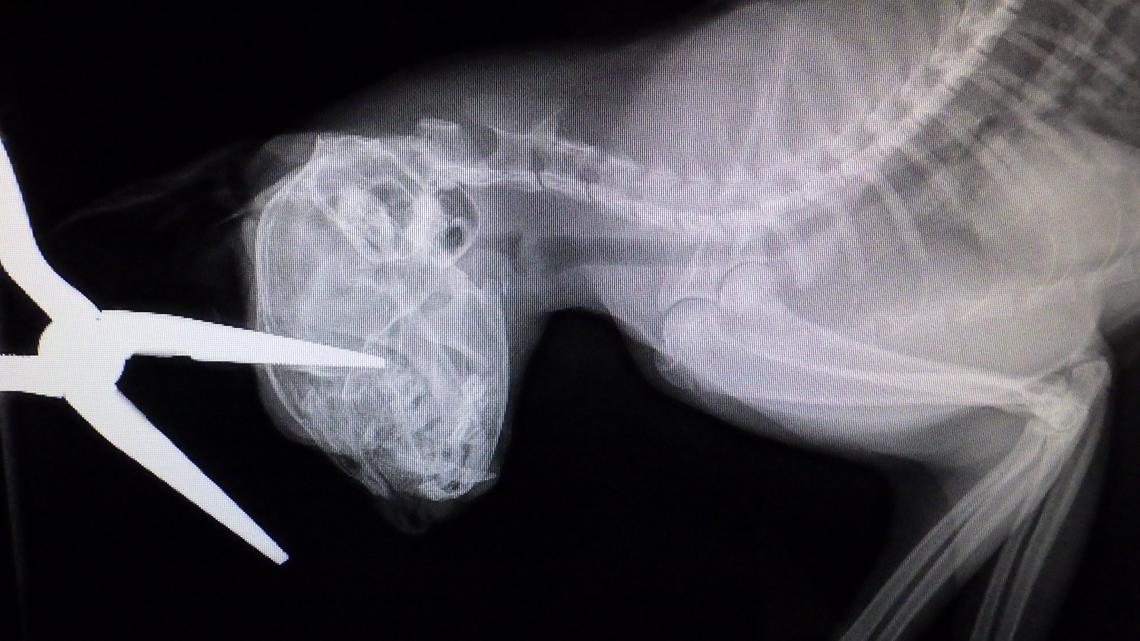 Anyone who has information about the cat's injuries or who knows who might have inflicted them is encouraged to call Crime Stoppers anonymously at 317-262-TIPS.
The shelter said they have received several inquiries about donating to help with the cat's care. IACS tells 13News people who want to donate to help pay for emergency care for animals that come to the shelter like this cat can visit the Friends of Animals website to make a donation.
IACS is also asking for more adoptions. The shelter has been operating at "emergency intake" status for almost a year.
Dozens of crates line the hallways and office spaces because more animals are coming in than leaving.
The shelter is holding an adoption event this month from February 10-14.