AKRON, Ohio — An Ohio woman reunited with her therapy dog that went missing after a car crash.
Ashley Frickey's car rolled over in a crash Dec. 16 during a snowstorm. Her therapy dog Frank was frightened and took off. Ashley was later rescued, but Frank was nowhere to be found.
Ashley needs Frank to help with her anxiety and depression.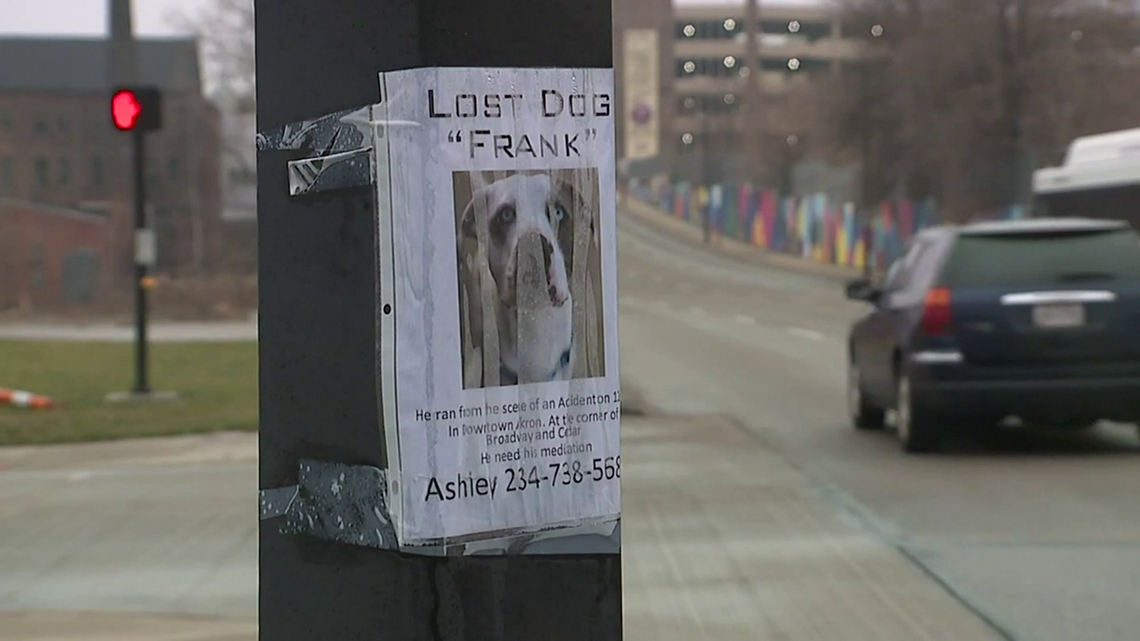 Eleven days later, a stranger called Ashley after finding Frank. The next morning, they were reunited.
"His tail started going, he was home and he knew it. You could see the stress just melt off his face," Ashley said.
Frank is mostly OK. He had some frostbite on his paws and tail and Ashley has already gotten him treatment.