ZIONSVILLE, Ind. — If there's a gala or big event going on in Indianapolis, someone there is more than likely wearing a one-of-a-kind design from Nikki Blaine Couture.
"What you wear is speaking without you saying anything," Blaine said, sitting in her design studio and boutique in Zionsville.
Everyone who visits Blaine, a 45-year-old Indianapolis native, can expect to say something and answer a few questions.
"I call myself the psychologist of dress," Blaine joked. "I take a personal journey with a person and I understand their personality — who they are."
Blaine's journey into the world of fashion started in the fourth grade.
"We had to create those young author books and in there I said I was going to be a fashion designer or a lawyer," Blaine said. "The spirits were like, 'Nikki, this is the direction you're going to go.' I just had to find my way."
Finding her way came via a sewing class in junior high and a Singer sewing machine she asked her mom for at Christmas.
"She said, 'You better use it. You better spend all my money well.' And I did," Blaine said.
She started with a fur coat she made in high school, followed by prom dresses for her classmates. Then came an award for modeling, followed by being named Youth Designer of the Year in a local fashion show.
In college, Blaine took a break from sewing to focus on school, but during her senior year, a friend recommended Blaine to a bride-to-be who needed eight bridesmaids dresses.
"I said, 'Oh, no, I'm not sewing anymore,'" Blaine remembered. "He was like, 'Oh yes you are. She'll call you.'"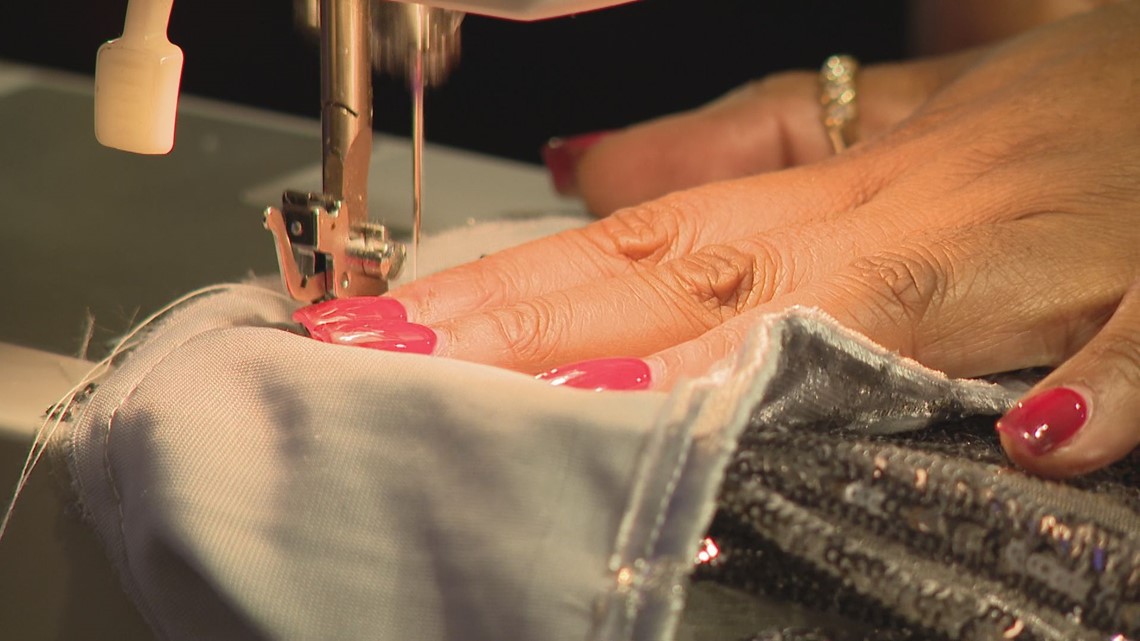 Blaine said the bride had eight bridesmaids from the west coast to the east coast. They all sent their measurements, and Blaine made it happen. And that's what Blaine's been doing ever since on runways in Indianapolis, Chicago, LA, New York and Paris.
"I just slide right in like, 'Pow! I have arrived!" Blaine said.
Before her arrival on the runway, the Lawrence Central High School graduate had to get out from behind a desk where she worked 9 to 5 as an accountant to pay the bills and designed clothes at night.
Blaine said her spirit was telling her to step away and pursue fashion design as a career. She typed a resignation letter, but she wouldn't build the courage to walk away from corporate America for another two years.
But Blaine has never looked back. She hasn't wanted to. The path in front of her has been too amazing.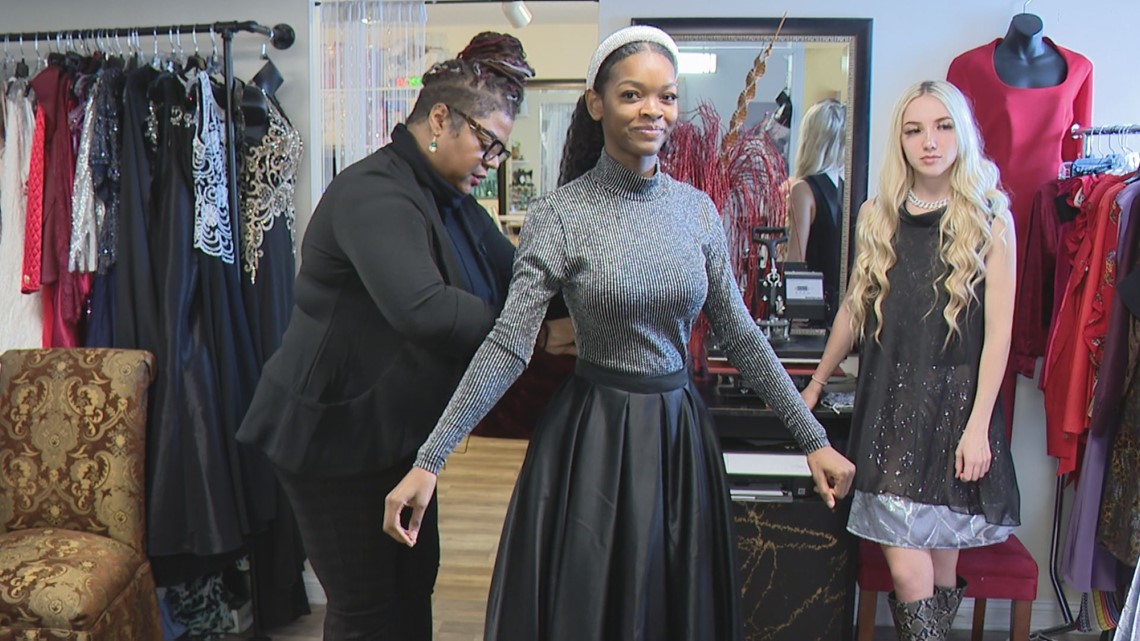 "I've made moves as if I was walking on water," Blaine said.
All of it has been grounded in her faith.
"I really had to be strong and know that God is with me, and it's in my spirit because He is speaking to me and I just need to make that leap of faith."
It's a leap she's had to take the past year, especially when COVID-19 shut down the world.
Blaine has continued designing wedding dresses and started making face masks, while still making plans for the future. Blaine has a black wall in her studio she calls her "ambition wall." She makes a list of all the things she wants to do and vows to get them done.
Those ambitions all started with one sewing machine.
"Don't knock small, humble beginnings because it's a process," Blaine said. "Especially when you're the pioneer. You're the trailblazer."