INDIANAPOLIS — Step right up and feast your eyes at "The Greatest Show on Earth!"
The circus has been reimagined and reborn without animals as a high-octane family event with highwire tricks, soaring trapeze artists and bicycles leaping on trampolines.
Here is the performance schedule:
Friday, Dec. 1 at 7 p.m.
Saturday, Dec. 2 at 11 a.m.
Saturday, Dec. 2 at 3 p.m.
Saturday, Dec. 2 at 7 p.m.
Sunday, Dec. 3 at 11 a.m.
Sunday, Dec. 3 at 3 p.m.
Sunday, Dec. 3 at 7 p.m.
Tickets go on sale Tuesday, March 21 at 10 a.m. ET.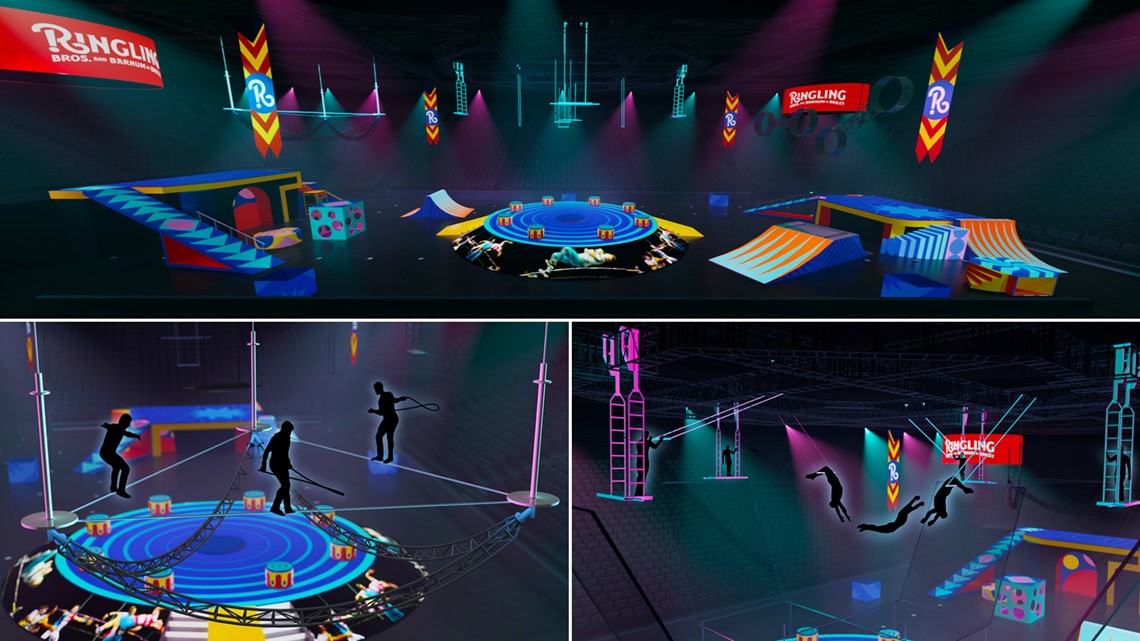 The 75 performers from 18 countries will include performers on a triangular high wire 25 feet off the ground, crisscrossing flying trapeze artists, a spinning double wheel powered by acrobats and BMX trail bikes, unicycle riders and skateboarders doing flips and tricks.
The show is a complete rethink of a modern circus. Feld Entertainment has been working on everything from how to integrate clowns, the branding and the merchandise over the past four years.
"We knew we were going to come back. We didn't know exactly how," said Kenneth Feld, chair and chief executive officer of Feld Entertainment. "It took us a long time to really delve in and take a look at Ringling in different ways. It became a re-imagination, a rethinking of how we were going to do it."
The circus took down its tents after years of declining ticket sales as customers became conflicted about the treatment of circus animals. Costly court battles led to the end of elephant acts in 2016. People for Ethical Treatment of Animals have praised the "animal-free revamp."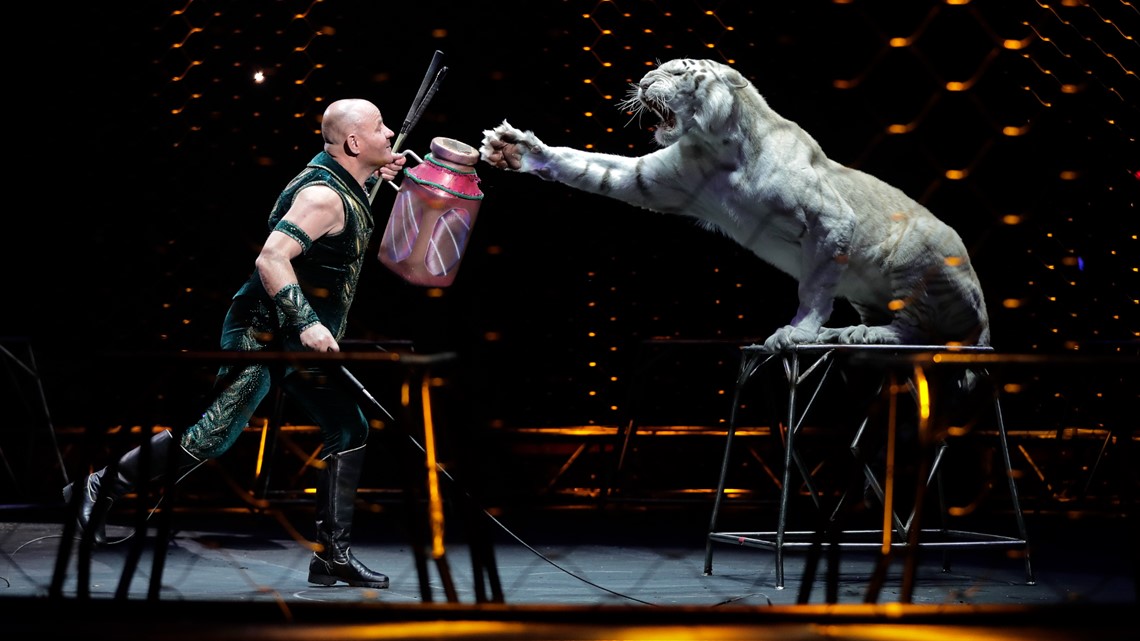 The rebirth extends the circus' long run that dates back to a time before automobiles, airplanes or movies, when Ulysses S. Grant was president and minstrel shows were popular entertainment.
"There is no substitute for live entertainment. You cannot get an emotional response from people looking at a two-dimensional screen as you can when they are experiencing 'The Greatest Show on Earth' or any kind of live entertainment," Feld said.
The new production design includes moveable staircases and two main stages. Audiences will have a 360-degree view with live camera feeds and virtual reality, and lighting and sound design that tracks the performer.
"The technology in the show is about enhancing experience, not just technology," said Juliette Feld Grossman, chief operating officer of Feld Entertainment. "We have so much activity and action so we want to make sure that we never miss the biggest moments in the show."
Grossman said that when she and her team were rethinking what the circus could be, they landed on the concept of fun and a sense of play being critical. She promises to "give the audience something that they haven't seen or that they didn't even know to anticipate."
The Feld family, which bought the circus in 1967, has branched out, buying and creating other large-scale touring shows, such as Disney on Ice, Marvel Live and Monster Jam. Feld said that there is something about the circus that people hold dear.
"Why there is a circus and a form of circus literally every place on the planet is that people emotionally are basically the same," Feld said. "When you're on a high wire and you're doing a backward somersault on the wire or you're doing something really extraordinary, I don't care where you are. You appreciate that. You understand the danger of it, the thrill of it."