I know we're ready for the snow to get out of here, but our light accumulation overnight was the first measurable April snow to fall in Indianapolis since 2001!  A forecast high of 40 degrees would tie the record for lowest high temperature from 1928.
Winds will gust up to 25 mph today out of the northwest, so our high of 40 will feel cooler.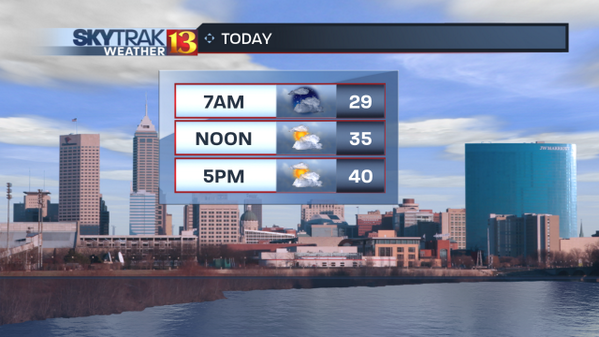 Temperatures this morning are running 30+ degrees colder than Monday morning.
Tonight temps fall into the 20s.
A warm up begins as early as Wednesday with highs in the 50s, and the 60s are coming by Thursday.
Rain chances move in Friday, and become isolated by the weekend.